---
Hareline Dubbin
Chernobyl After Glow Dubtop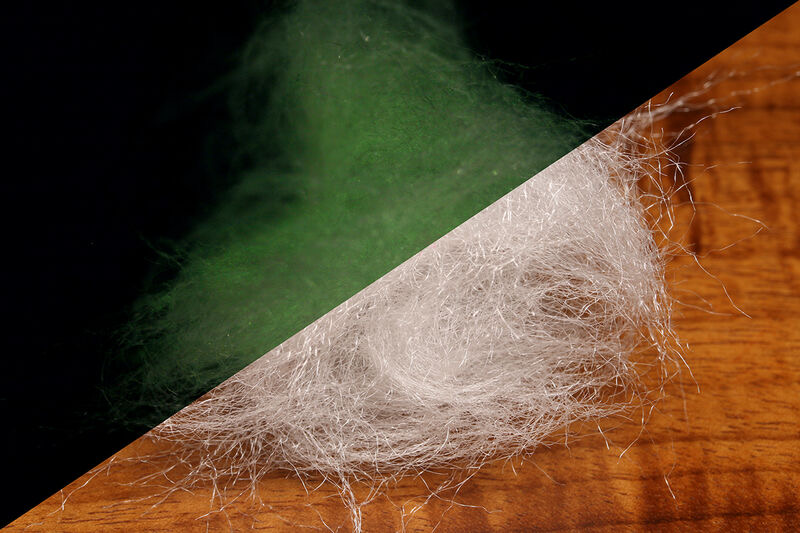 Buggy glow in the dark dubbing
Buggy glow in the dark dubbing
Hare'E Ice Dubtop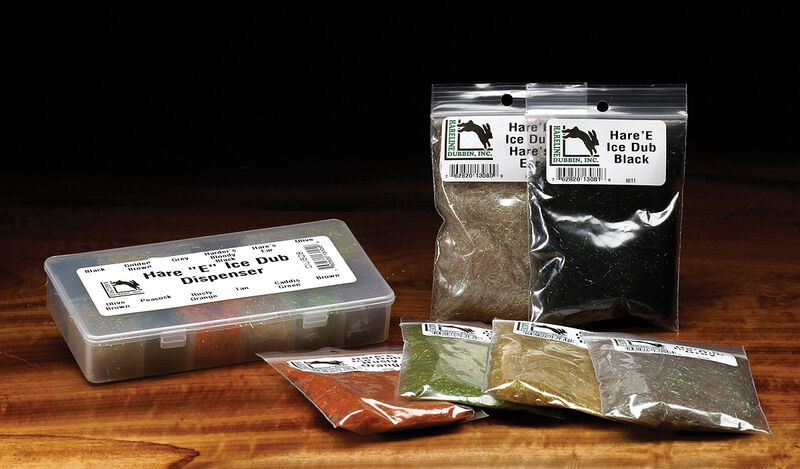 Mix of Hare's Ear fibers and Ice Dub Flash
A perfect blended Hare's Ear fibers with just the right amount of Ice Dub flash.
Ice Dubtop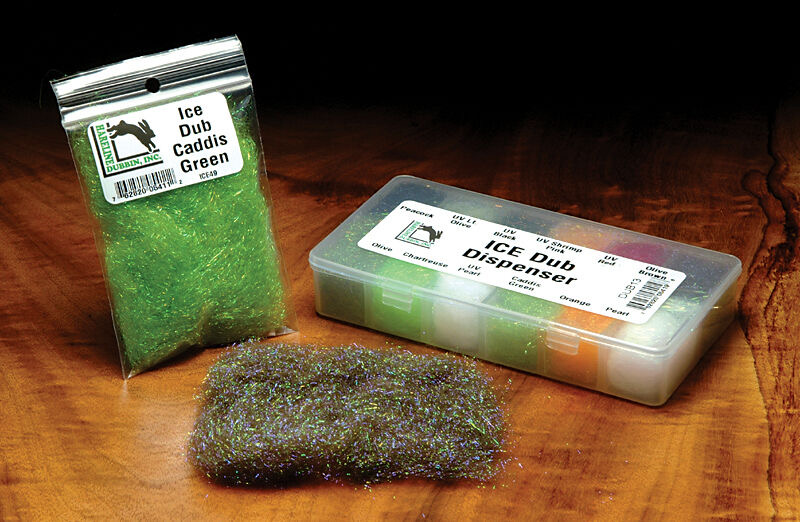 Great for trout, salmon and steelhead
Ice dub is extremely easy to work with, adds sparkle to any pattern, is UV sensitive, and comes in a wide variety of colours.
Rainbow Scud Dubbingtop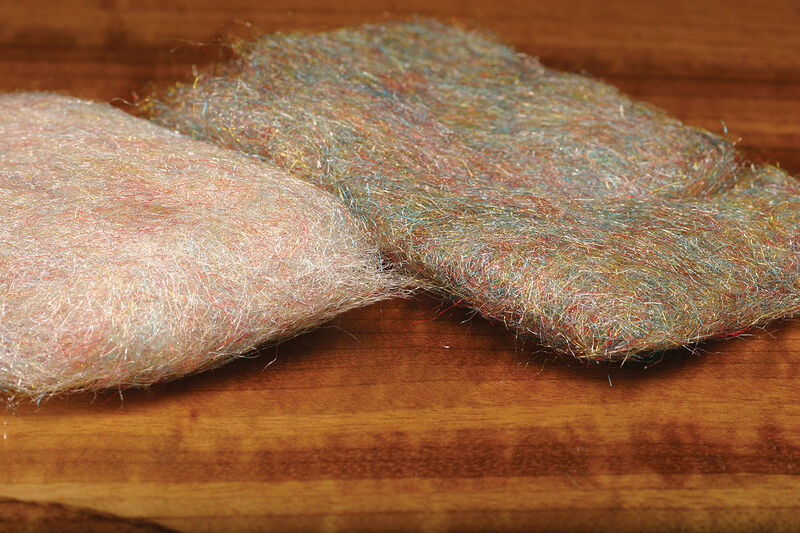 Light Shade
We dye and mix 4 colors to get this product. Looks great wet!
Senyo's Fusion Dubtop
Great colours!
Senyo's Fusion Dubbing
Senyo's Laser Dubtop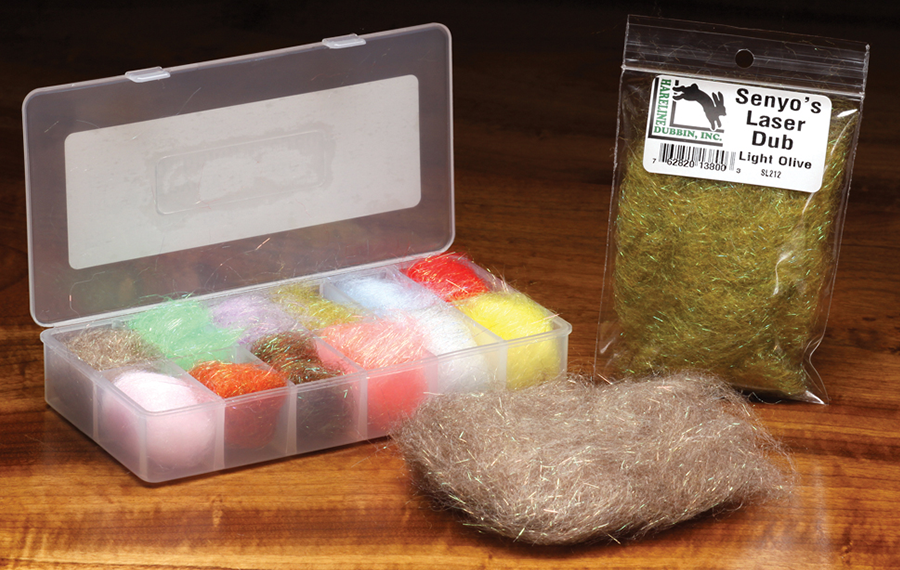 Dubbing for trout, salmon, steelhead and saltwater patterns.
A unique custom mix that we have developed along with fly designer Greg Senyo. It can be used as wings, collars, dubbed bodies or veiled-wool style heads. It is a mix of Ice Dub and 1-1/2" acrylic staple fiber. A must for Salmon, Steelhead and saltwater patterns,
Senyo's Shaggy Dubtop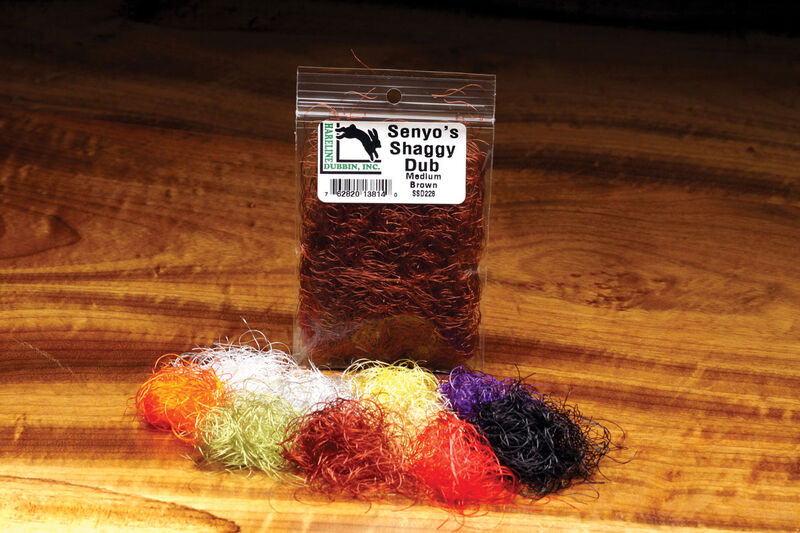 Micro Sized Life Flex
Micro size Life Flex that can be mixed in with any dubbing or used as is. Inserting Shaggy Dub in a dubbing loop is the best method for working with this product. You will end up with crazy buggy flies.
---
Larva Lace
Mohair Plustop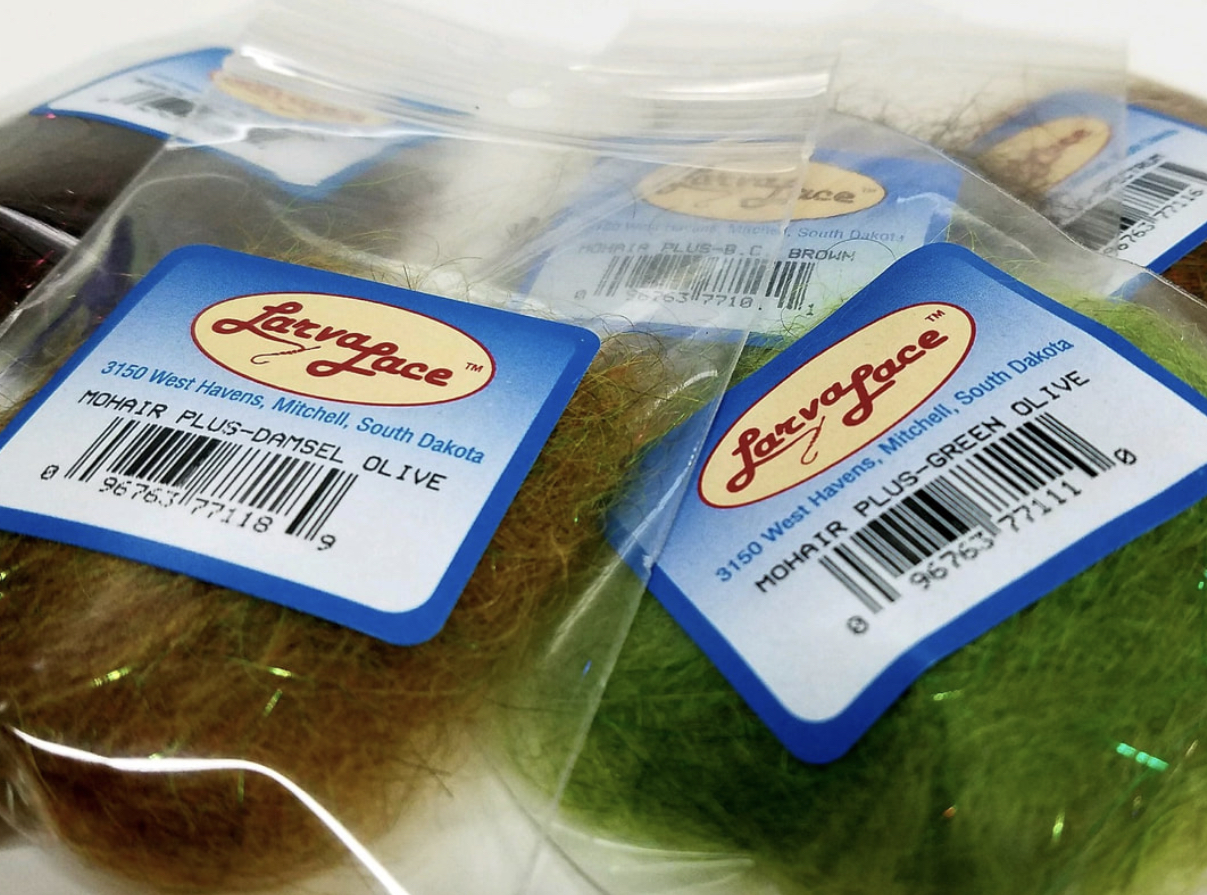 A perfect blend of Mohair Goat and Angel Hair
Mohair+ dubbing is a perfect blend of Mohair goat and Angler Hair. This long fiber dubbing is great for putting into dubbing brushes and loops for streamers and leech patterns. Perfect for such flies as the Blanced Leech. Need something for bugs as well? Mohair works perfectly for all bug patterns.
---
OFishL
Arizona Simi-Seal Dubbingtop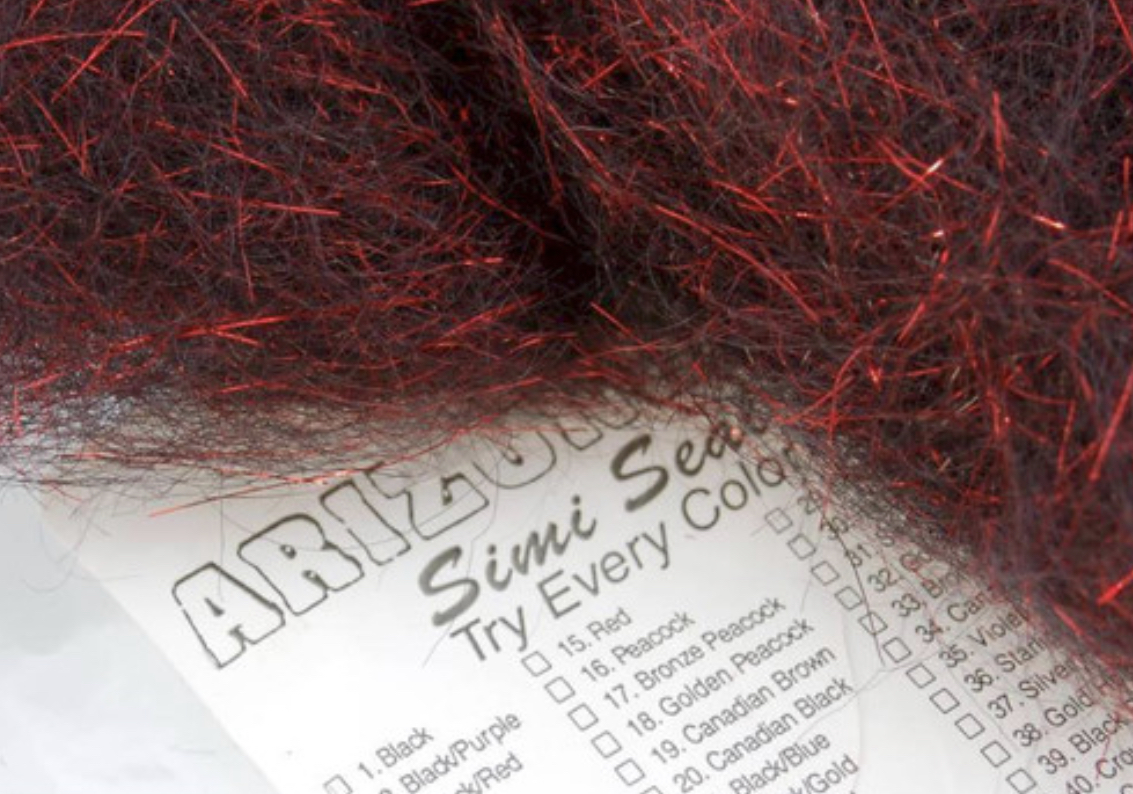 The most popular leech material!
Simi Seal is the exclusive material used to tie the world-famous Simi Seal Leech. This material can also be used in a variety of dubbing applications, from nymph patterns to medium-sized streamers. The coarse fibers produce a bushy dubbing that can be used to build large bodies, or it can be vigorously brushed out and trimmed or left long.
Arizona Synthetic Dubbingtop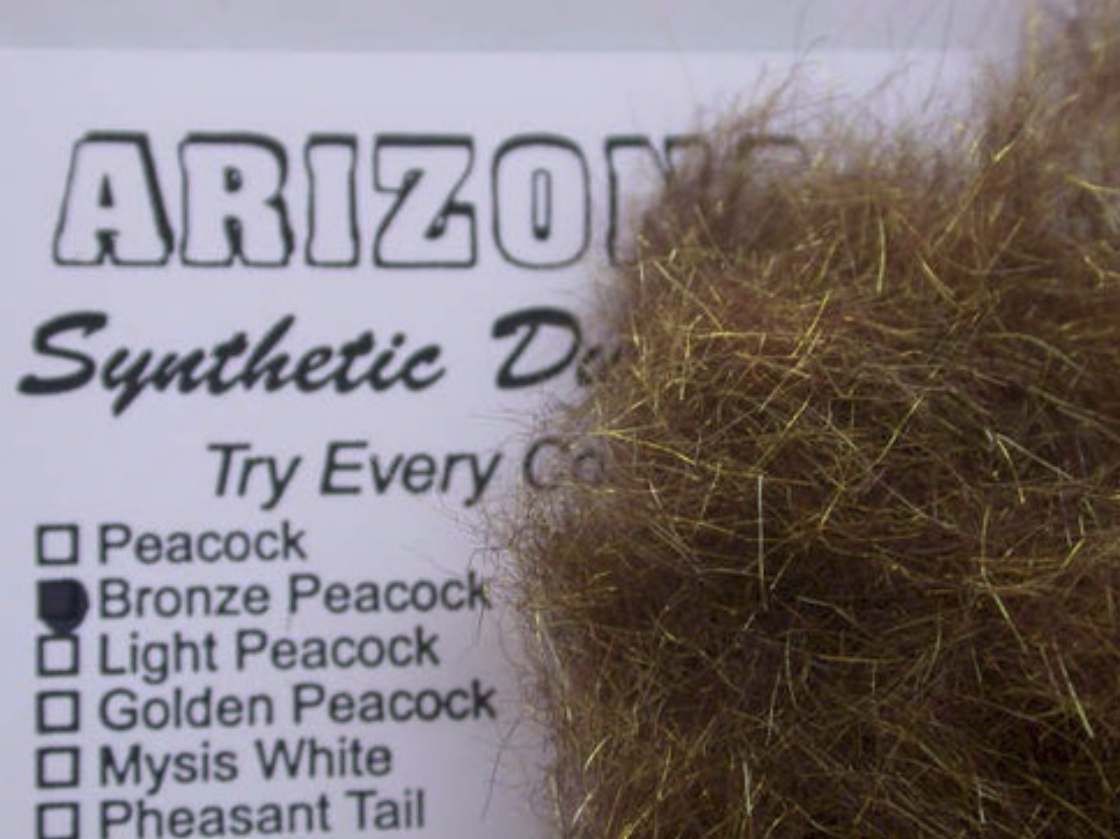 A great peacock herl substitute
An innovative blend of synthetics that simulate natural peacock in a dubbing material. More motion than real peacock and much more durable.
Seal Fur Dubbingtop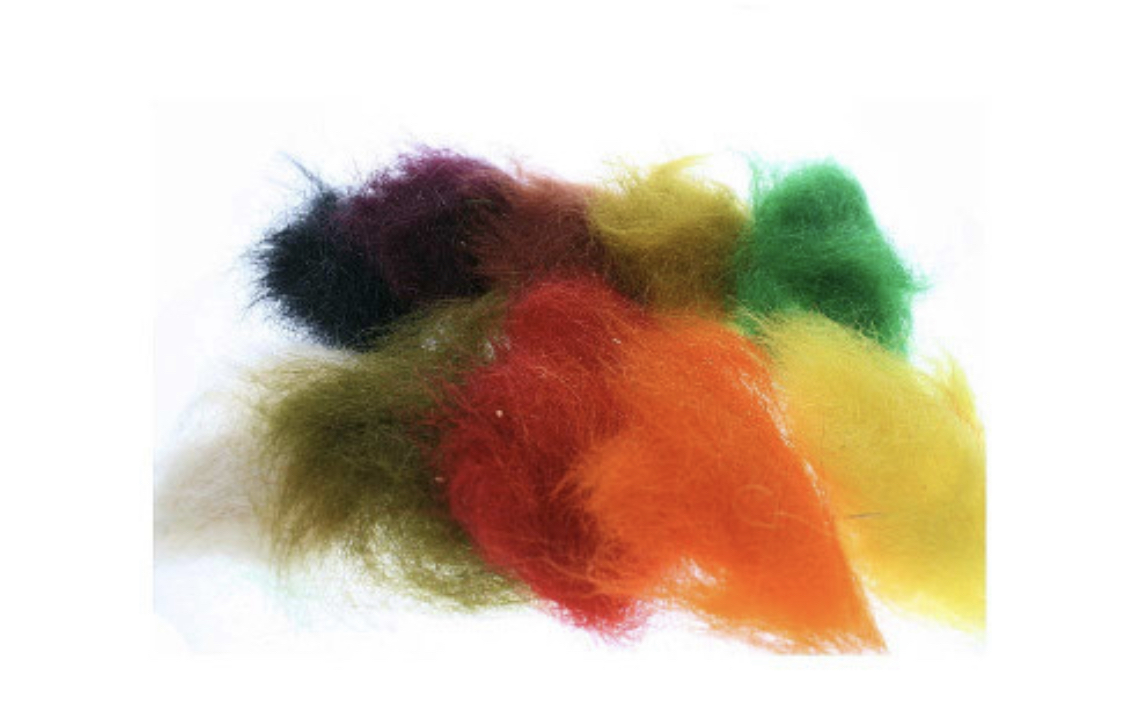 Has great natural translucency and shine
CAN ONLY SHIP WITHIN CANADA
Seal Dubbing has a great natural tranclucency and shine. Seal is the ultimate material for producing the translucent effect that makes so many patterns effective. The vibrant colours work well on steelhead and salmon patterns.
Squirrel Dubbingtop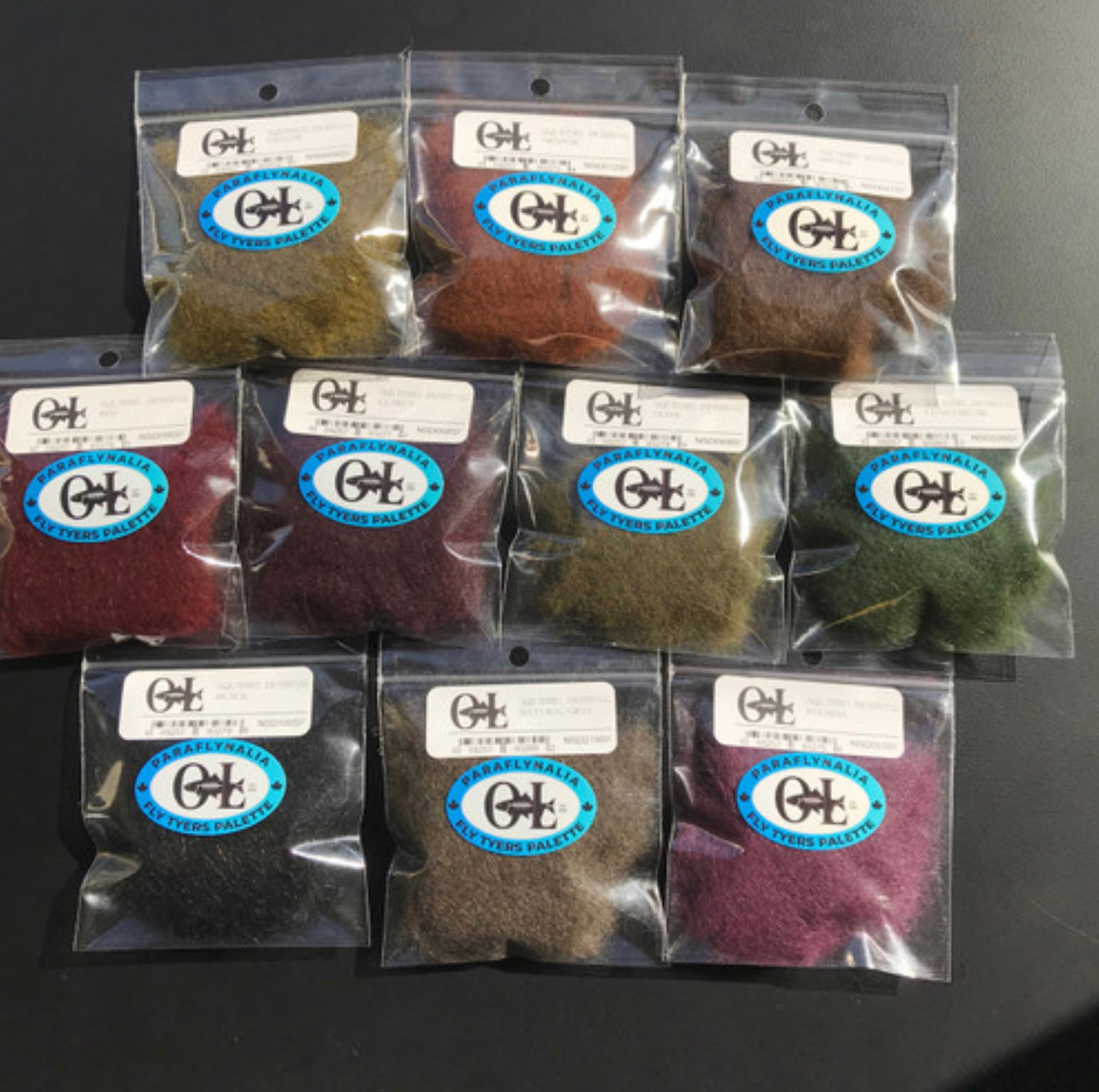 Natural Gray Squirrel Dubbing
Natural gray squirrel dubbing. 1 gram packages
---
Wapsi
Angora Goat Dubbingtop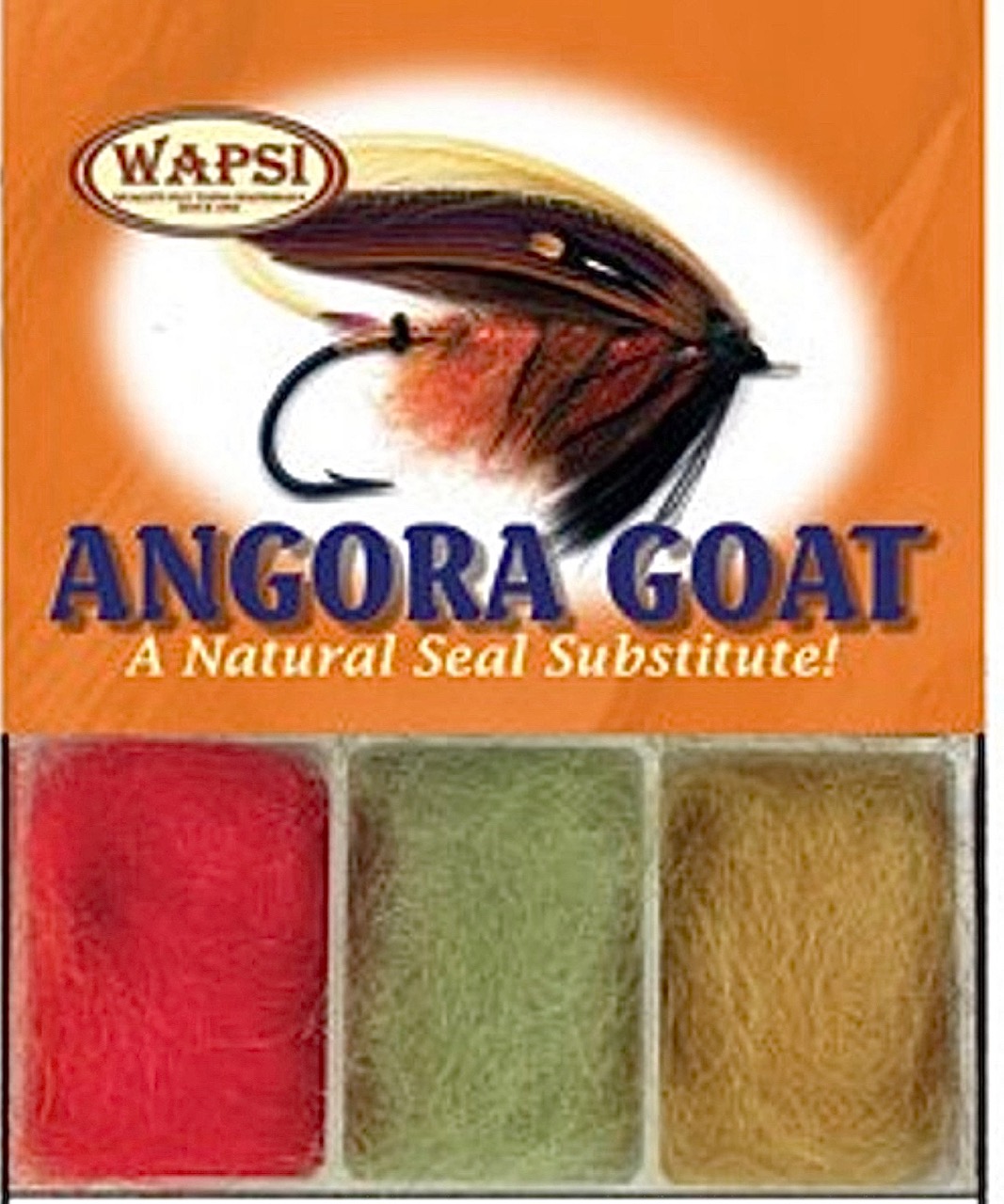 Coarse, Spikey and Translucent
Coarse, spikey and translucent. The best substitute for baby seal, and ideal for stoneflies. Also best on large nymphs, salmon, steelhead flies. Great for blending with other dubbings.
Antron Sparkle Dubbingtop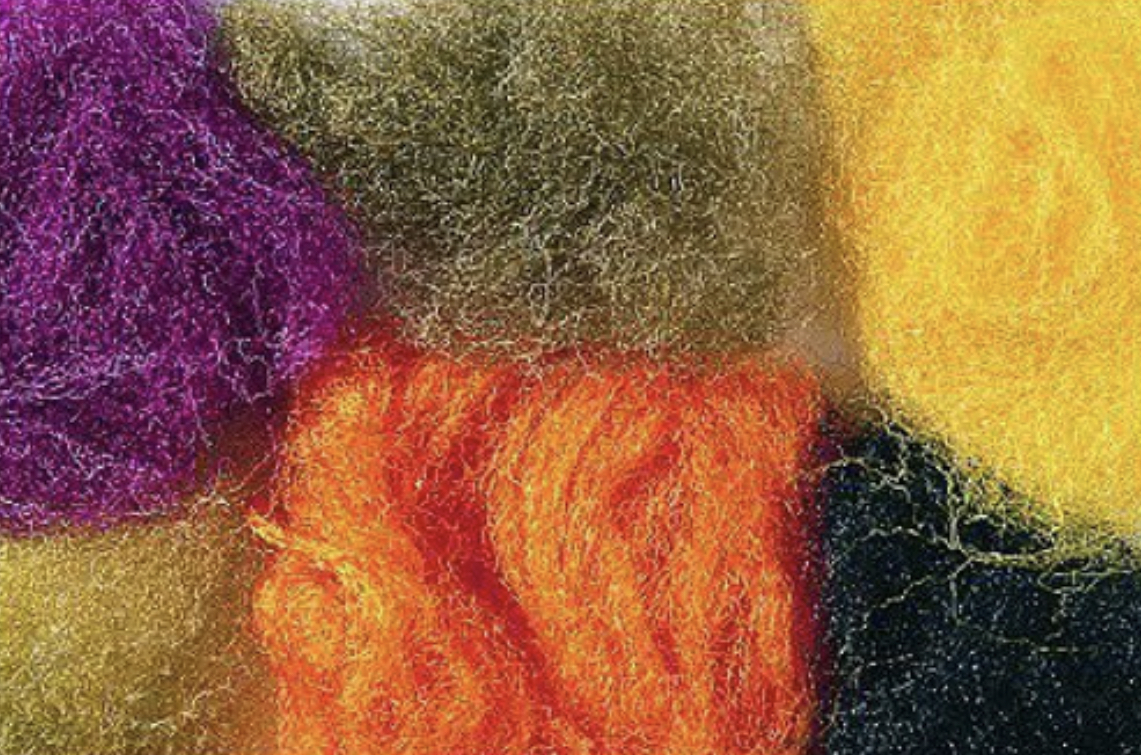 An old favourite that refuses to go out of style
An old favorite that refuses to go out of style. Easy to apply, with a fish-attracting sheen. Equally effective for emergers, nymphs and dries.
Awesome 'Possum Dubbingtop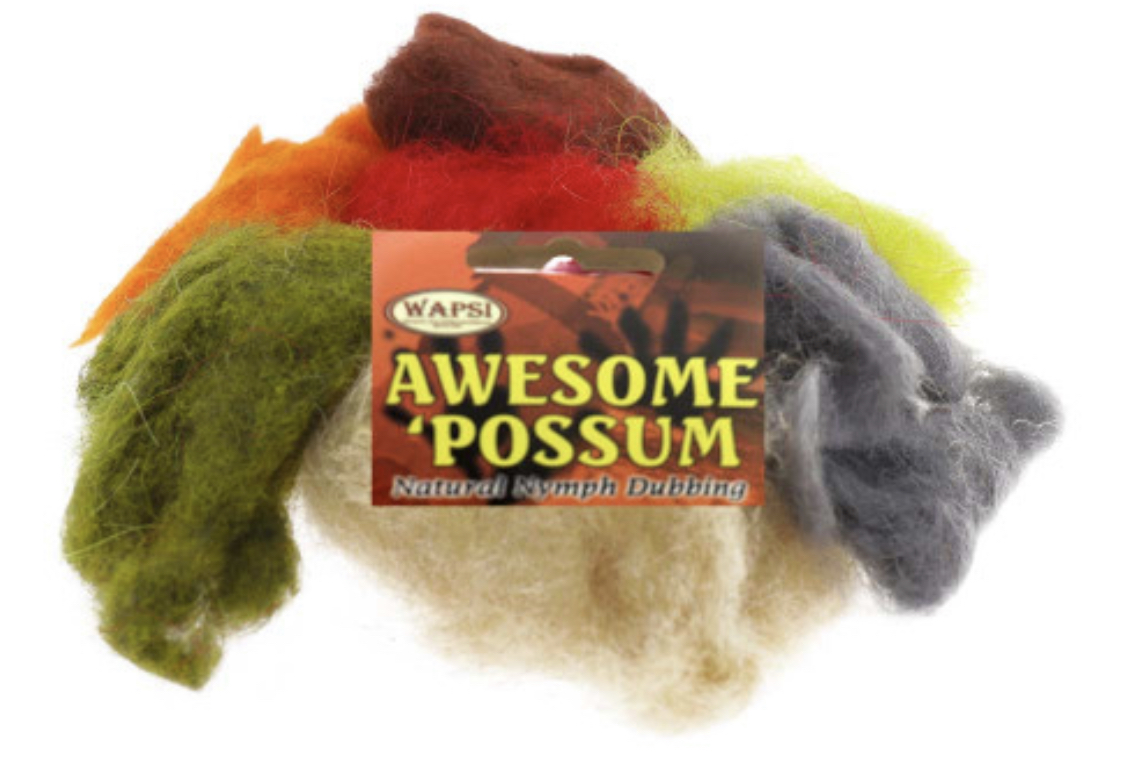 The word "buggy" is overused, but this is it!
A perfect blend of guard hair and soft underfur conbined to make this Awesome nymph dubbing. Can be mixed with all synthetic dubbings to obtain the desired effect for bodies.
Rabbit All Purpose Dubbingtop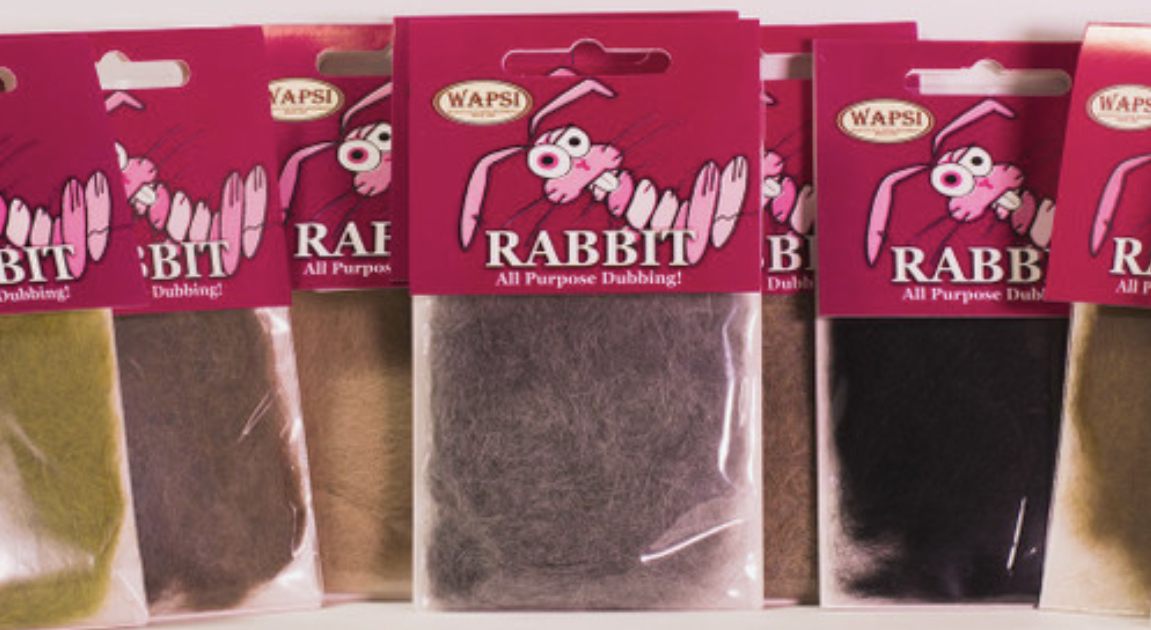 The most versatile natural dubbing material
Many fly tyers consider rabbit to be the most versatile natural dubbing materials on the planet. Not only is it extremely easy to work with, but it can be blended with a variety of synthetics to create dubbing blends of your own.
SLF Prism Dubbingtop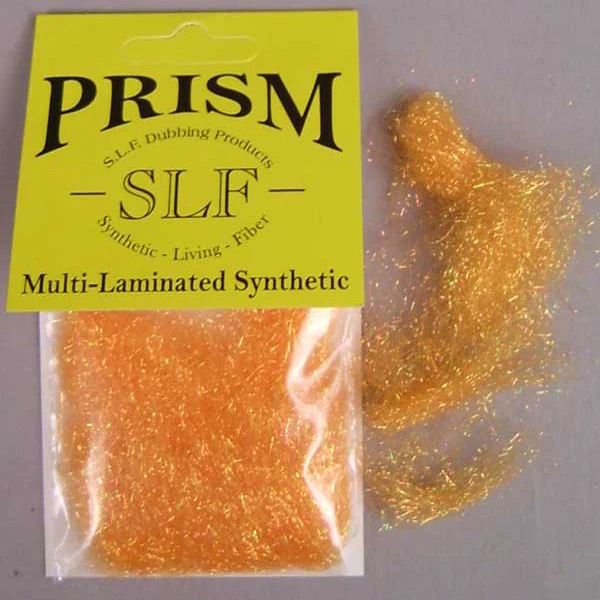 Made from multi-laminated synthetics
SLF Prism Dubbing is made from a multi-laminated synthetic that actually reflects light back to the eye in a seperated spectrum just like a prism! This dubbing has been uniquely processed to preserve its fish catching eye appeal. S.L.F. Prism dubs easily and comes in colors that other dubbings just cannot match.
Sow-Scud Dubbingtop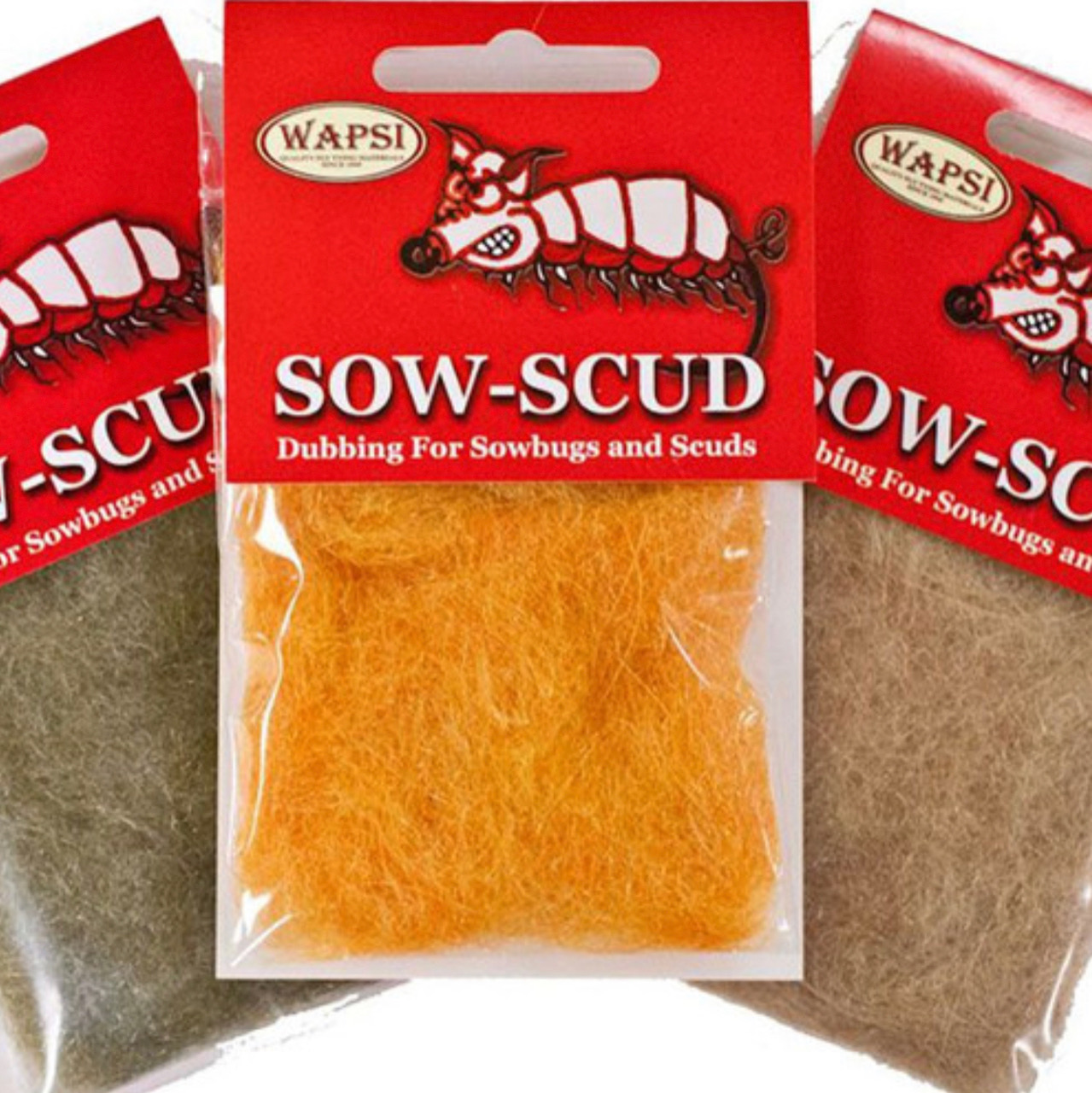 For life-like sow bugs and scuds
For life-like sow bugs and scuds. This sparkling blend of opossum, Wapsi's Super Bright dubbing and antron is very easy to dub.
Super Bright Dubbingtop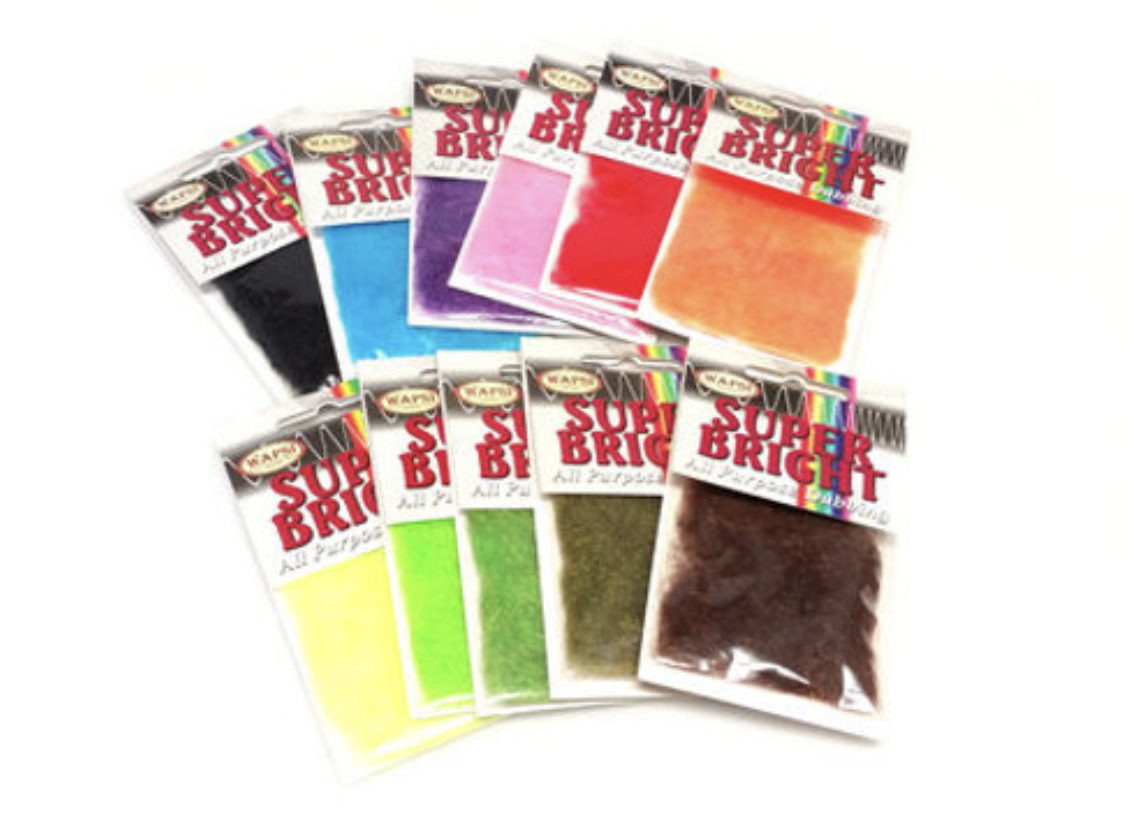 One of the most popular dubbings on the market
One of the most popular dubbing on the market. Super Bright is a unique blend of 3 different light reflective fibers. Each color is made by blending 3 or more base colors. Adds lifelike sparkle to any fly. Can be used in all types of wet and nymph bodies. Useful for tying sparkle nymph and wet flies bodies as a seal's fur substitute. Easy to dub.
Super Fine Dry Fly Dubbingtop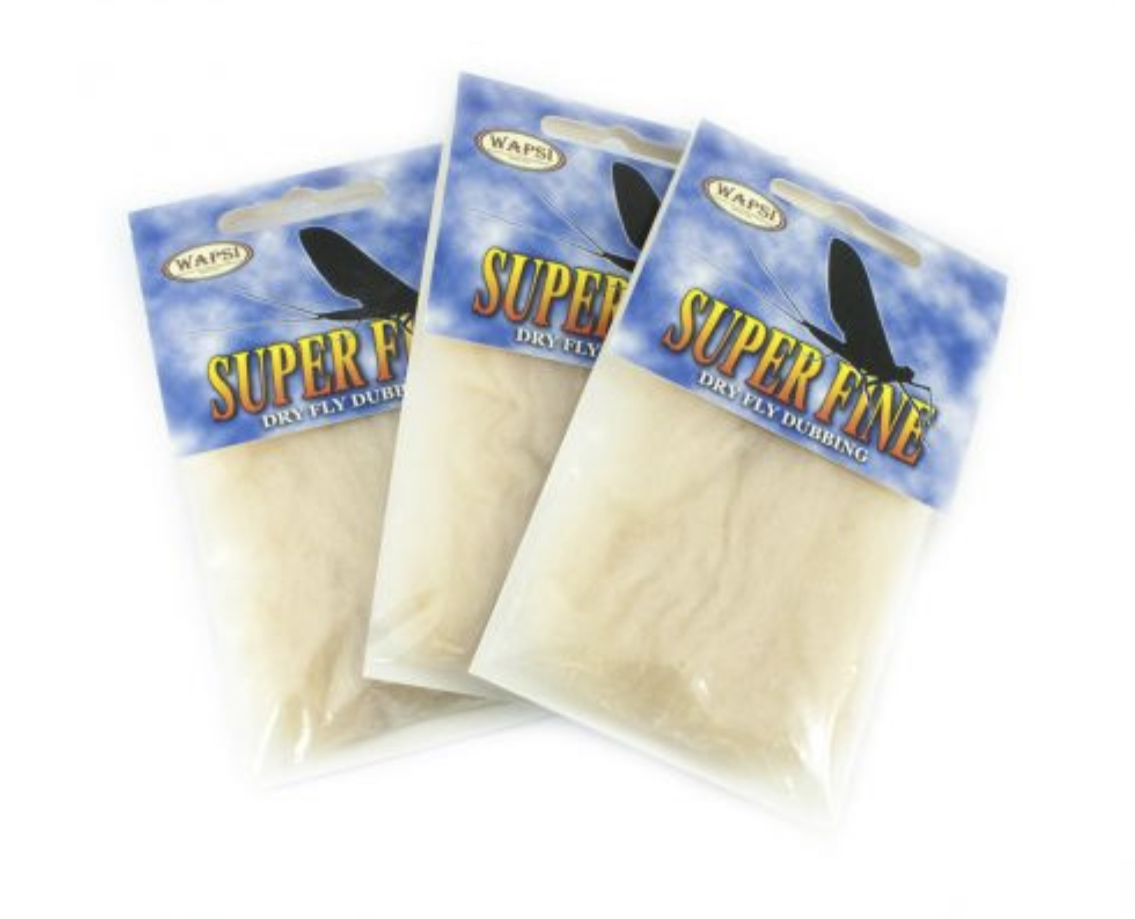 Waterproof dubbing
This is a 1.2 denier, 1.5" staple synthetic material that has been permanently waterproofed. It makes excellent tight bodies on dry flies past size 28.
---