---
Flyman Fishing Co.
---
Hareline Dubbin
Ice Dubtop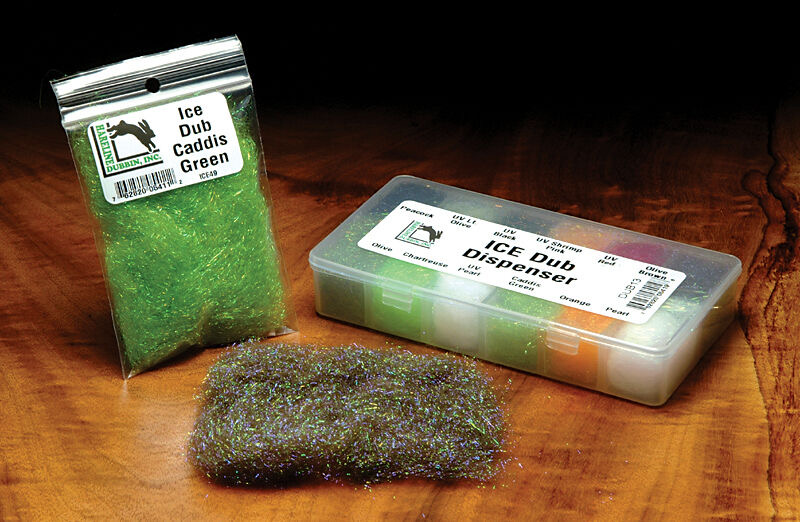 Great for trout, salmon and steelhead
Ice dub is extremely easy to work with, adds sparkle to any pattern, is UV sensitive, and comes in a wide variety of colours.
Senyo's Laser Dubtop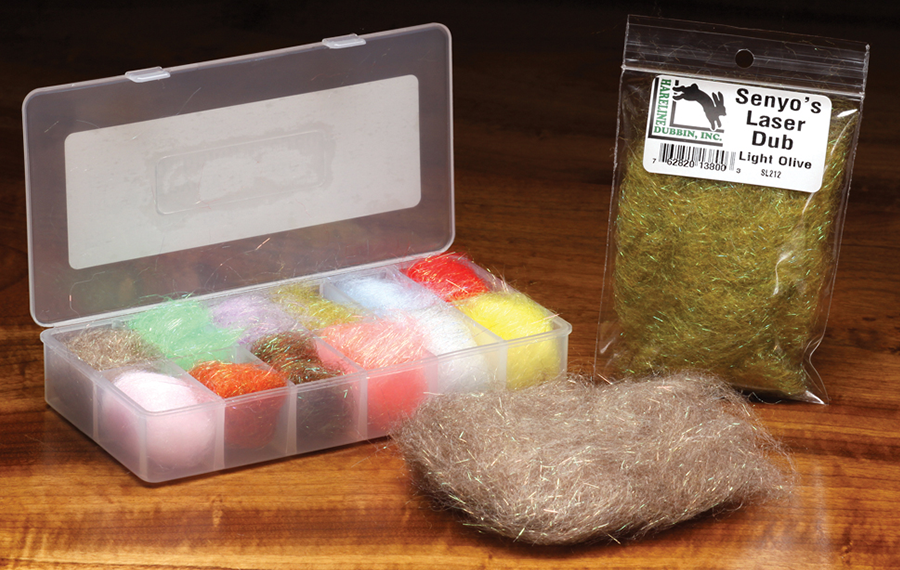 Dubbing for trout, salmon, steelhead and saltwater patterns.
A unique custom mix that we have developed along with fly designer Greg Senyo. It can be used as wings, collars, dubbed bodies or veiled-wool style heads. It is a mix of Ice Dub and 1-1/2" acrylic staple fiber. A must for Salmon, Steelhead and saltwater patterns,
---
OFishL
Arizona Simi-Seal Dubbingtop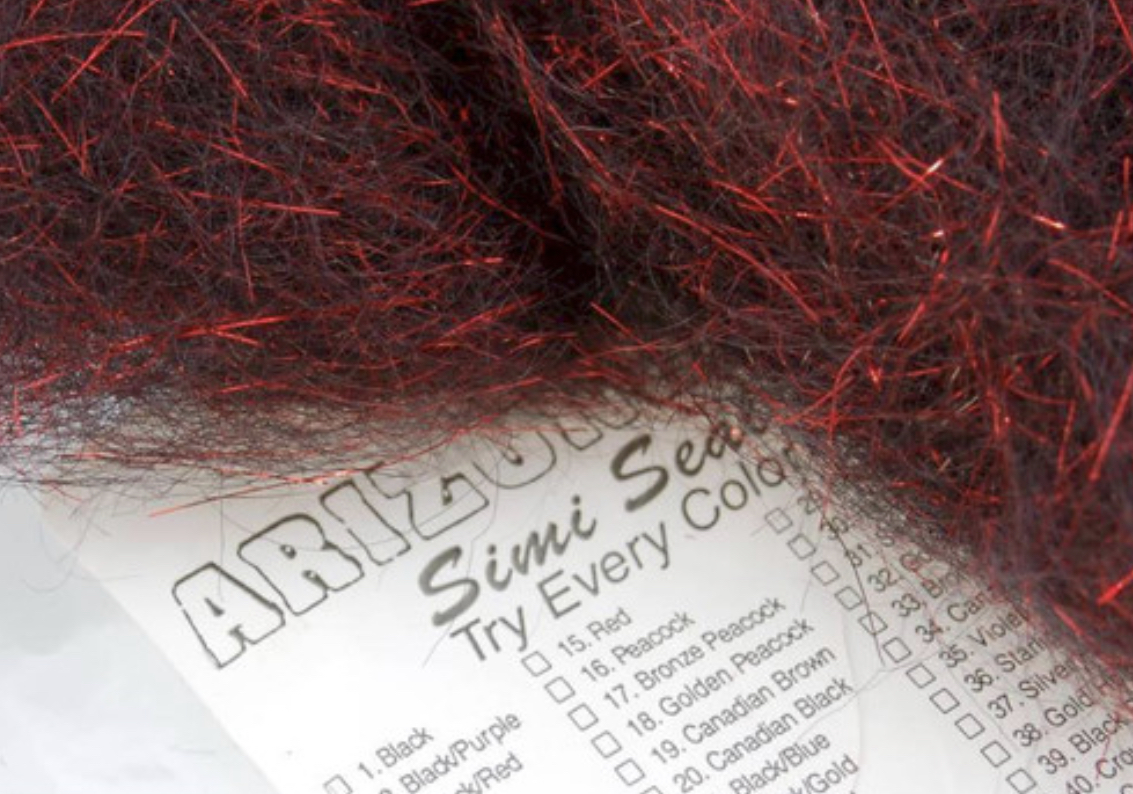 The most popular leech material!
Simi Seal is the exclusive material used to tie the world-famous Simi Seal Leech. This material can also be used in a variety of dubbing applications, from nymph patterns to medium-sized streamers. The coarse fibers produce a bushy dubbing that can be used to build large bodies, or it can be vigorously brushed out and trimmed or left long.
---