Stillwater Fly Fishing Weekend 2022 - CORBETT LAKE LODGE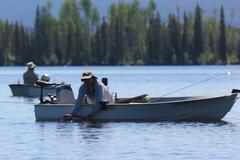 Four days and three nights of stillwater fishing with Michael & Young Fly Shops, Ryan Heitz.
Join Ryan at Corbett Lake Lodge for some great food and a weekend of discussing and implementing some different strategies for catching rainbow trout in British Columbias vast Stillwater fisheries.
Floating lines and Indicators, floating line "naked", intermediate lines and sink tips in shallow water, fast sinking lines including boobies and blobs, fast sinking lines and deep water chironomids. All of these stratefies will be discussed and demonstrated. as well as anchoring tips and strategies on how to appraoch a new lake and a new day.
Using the Corbett Lake Lodge as our "home" we will be spoiled with great meals and a beau
… more