---
Hareline Dubbin
Ice Chenilletop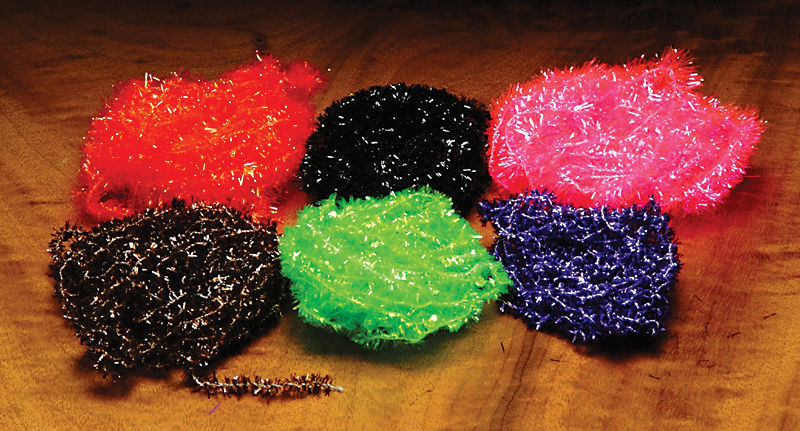 Great for wooley buggers and streamers
ICE Chenille is great for making your wooley buggers and streamers appear translucent underwater.
Your favourite colours of Hareline Ice Dub in chenille form. Great for bodies on larger flies. Add to streamers, woolly buggers, salmon, and steelhead flies. Also makes a great body on a leech pattern.
Krystal Flash Chenilletop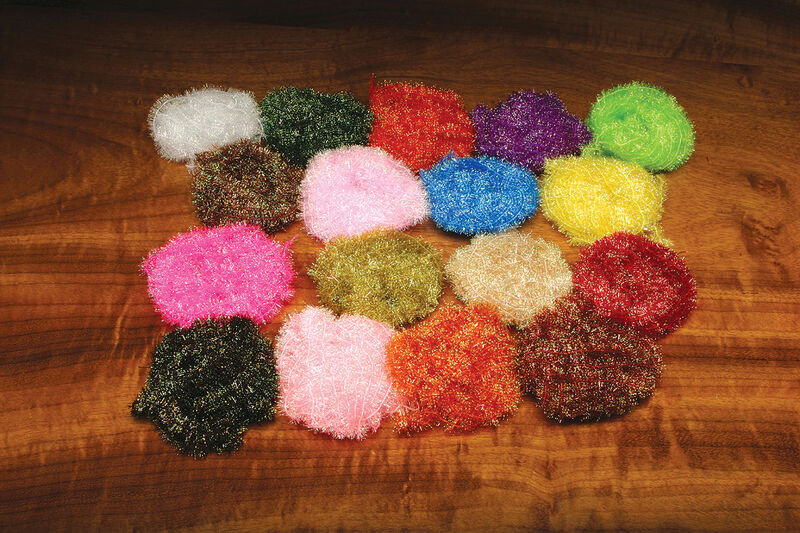 Medium & Large
This chenille is made with a thinner version of our Krystal Flash and will be used for everything from blue gill to tarpon flies.
Krystal Hackletop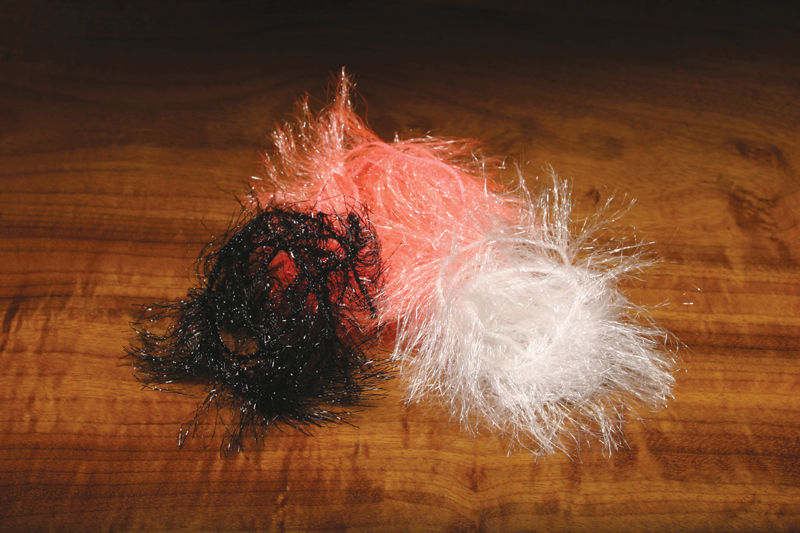 One sided synthetic hackle
This is a great synthetic hackle substitute that moves like marabou when it's in the water. Used on streamers and spey flies and trim the fibers to length if you want them shorter.
This one sided synthetic hackle is easy to tie in and control. It can be used as a substitute for hackle, legs and body material. Comes in two different sizes. Medium (1/2"-5/8") Large 1"-1 1/4". 3 yards per package.
Medium UV Polar Chenilletop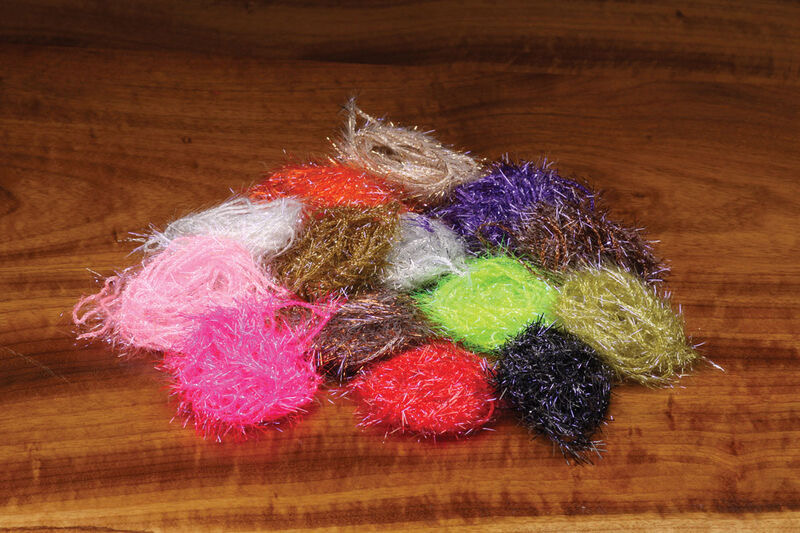 UV hued material
This UV hued material can be incorporated into any pattern for a buggier and undulating movement when fished.
Micro UV Polar Chenilletop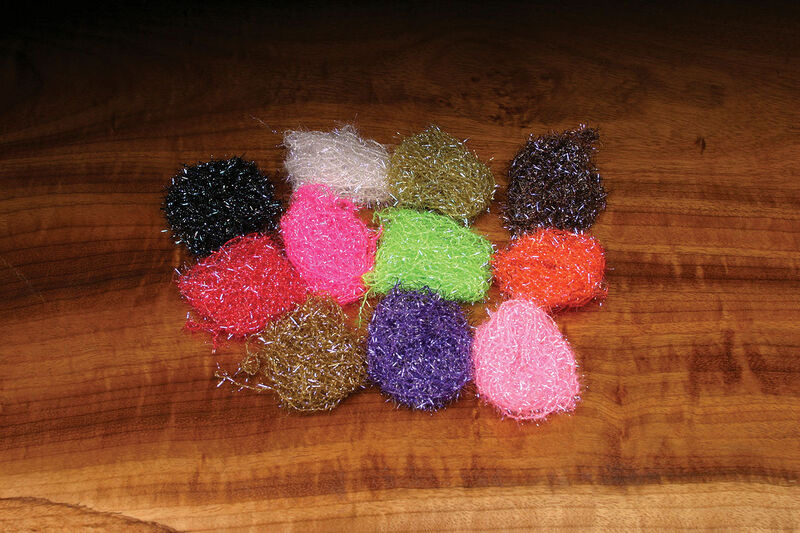 A very popular material
A micro version of our very popular UV Polar Chenille.
Polar Chenilletop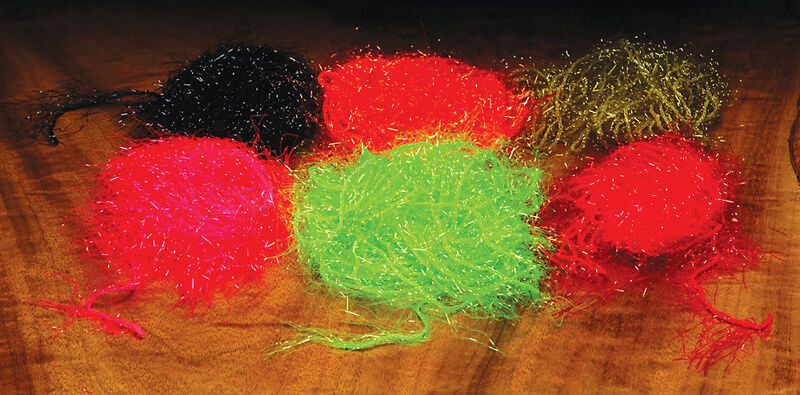 Large
Long translucent fibers that undulate like marabou in the water. Can be used for Saltwater, Trout, Steelhead, Salmon and Warmwater patterns.
Senyo's Aqua Veiltop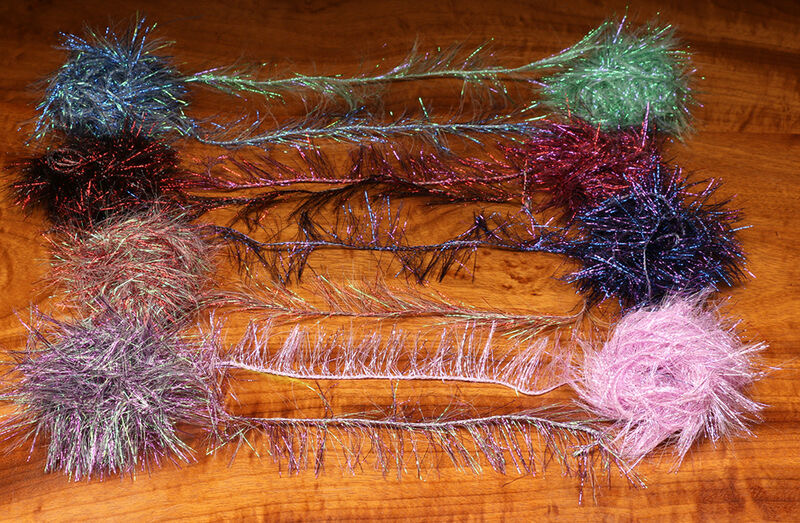 Great underbody material for steelhead and salmon patterns
Great underbody material for steelhead and salmon flies.
Spectrum Glimmer Chenilletop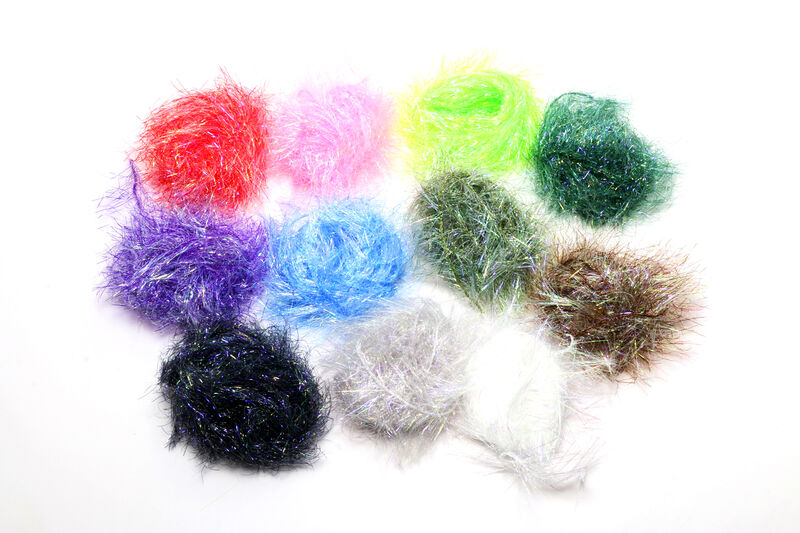 NEW PRODUCT!
New Hareline product: Spectrum Glimmer Chenille!
UV Polar Chenilletop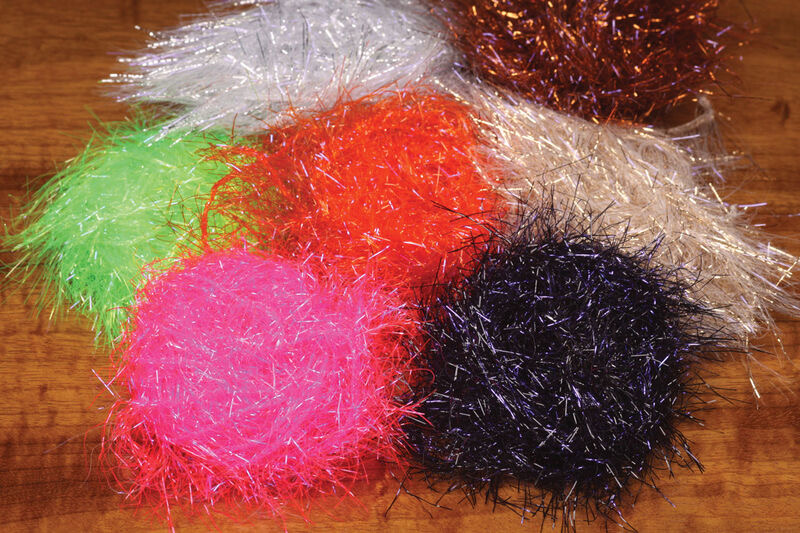 UV version of the popular Polar Chenille
A unique and attractive hue is achieved by dying our Polar Chenille with UV.
---
Semperfli
Dirty Bug Yarntop
Mix of natural and synthetic materials
Specially designed with a mix of natural and synthetic materials, Dirty Big Yarn was designed resulting from research of different dubbings when it was realised that many traditional dubbings were often "single color" dubbings. In reality if you look at a fly or nymph for example a baetis nymph, it may be olive in colour but it is usually a mix of colors - nature is not monochromatic or single color. From this blends of colors to make a better fly body whether it be a dry or nymph. From that work Dirty Bug Yarn was born. Essential dubbing colors and blends suitable for specific families of flies such as caddis have also been created to give tyers the very best options.
Ice Straggle Chenilletop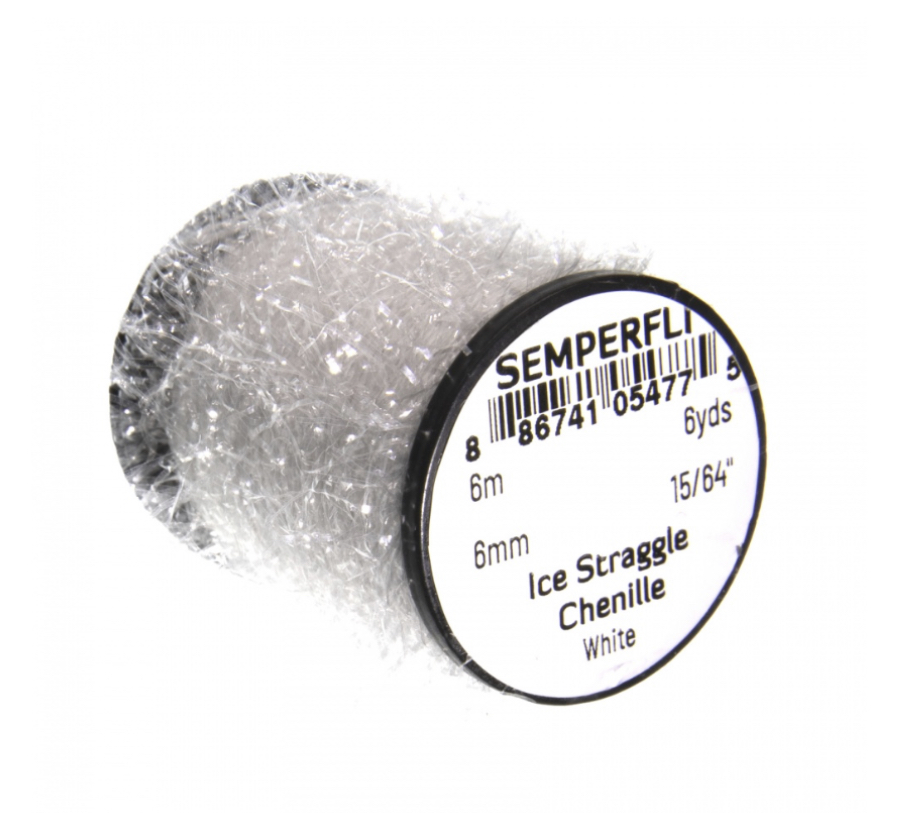 Long, translucent fibres
Straggle Ice is similar to Polar Chenille, Straggle Cactus or Ice Straggle Cactus. Ice Straggle Chenille has long, translucent fibres, which will have great movement in the water with a movement similar to marabou giving great action to a fly. Ice Straggle Chenille is perfect for use on tube fly's or streamer's bodies.
Straggle Legstop
Perfect for legs and hackles
Straggle Legs is perfect for legs and hackles, creates legs when fly tying better than any synthetic material on the market. Straggle Legs has an ultra fine twin core fritz with 16mm crinkled strands that are spread sparsely so they do not overlap.
Straggle String Micro Chenilletop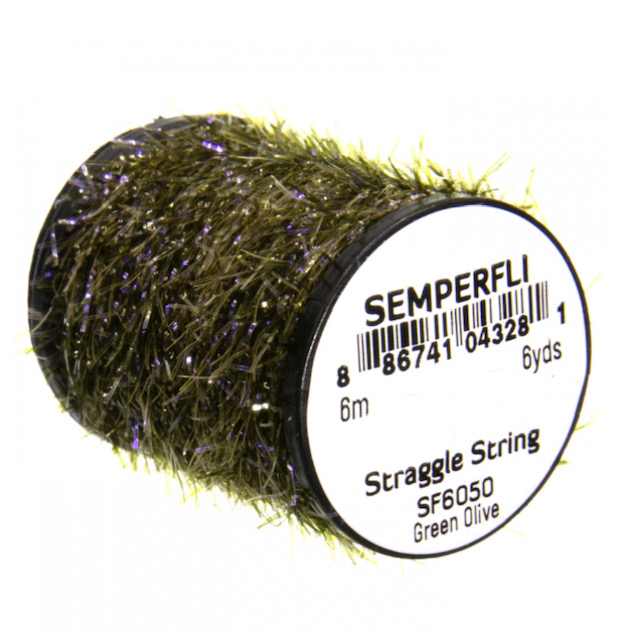 Perfect for thorax, hackles, and bodies
Perfect for thorax, hackles and bodies and is part of the market leading range of Straggle String micro fritz for fly tying. Straggle String Micro Chenille has the thinnest core available with twin cores and comes in the most colors of any micro fritz available. Straggle String Micro Chenille has shorter and tighter strands with uv flecks making it perfect for thoraxes and micro legs. Straggle string has been adopted by Hans van Klinken as a peacock herl replacement for his Klinkhamer.
---
UNI Products
UNI-Mohairtop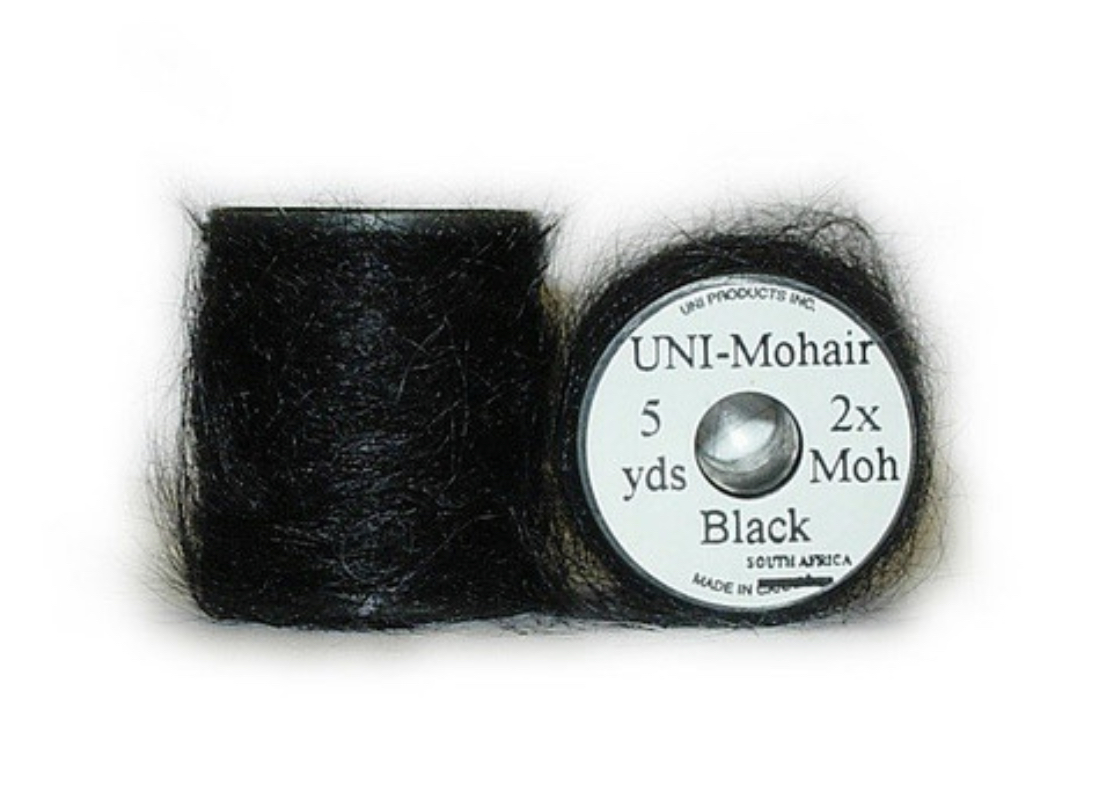 Great for quick leech patterns
UNI-Mohair yarn - Spooled Long-Fiber Mohair for leech patterns as well as buggy bass flies. Simply wrap it on, and pick-out for desired look.
UNI-Yarntop

Standard 2-strand twisted acrylic fly tying thread
A high quality, standard 2-strand twisted acrylic fly tying yarn, in colors that go in many patterns. Can be used for dubbing, tails or bodies.
---
Veevus
UV Body Fuzztop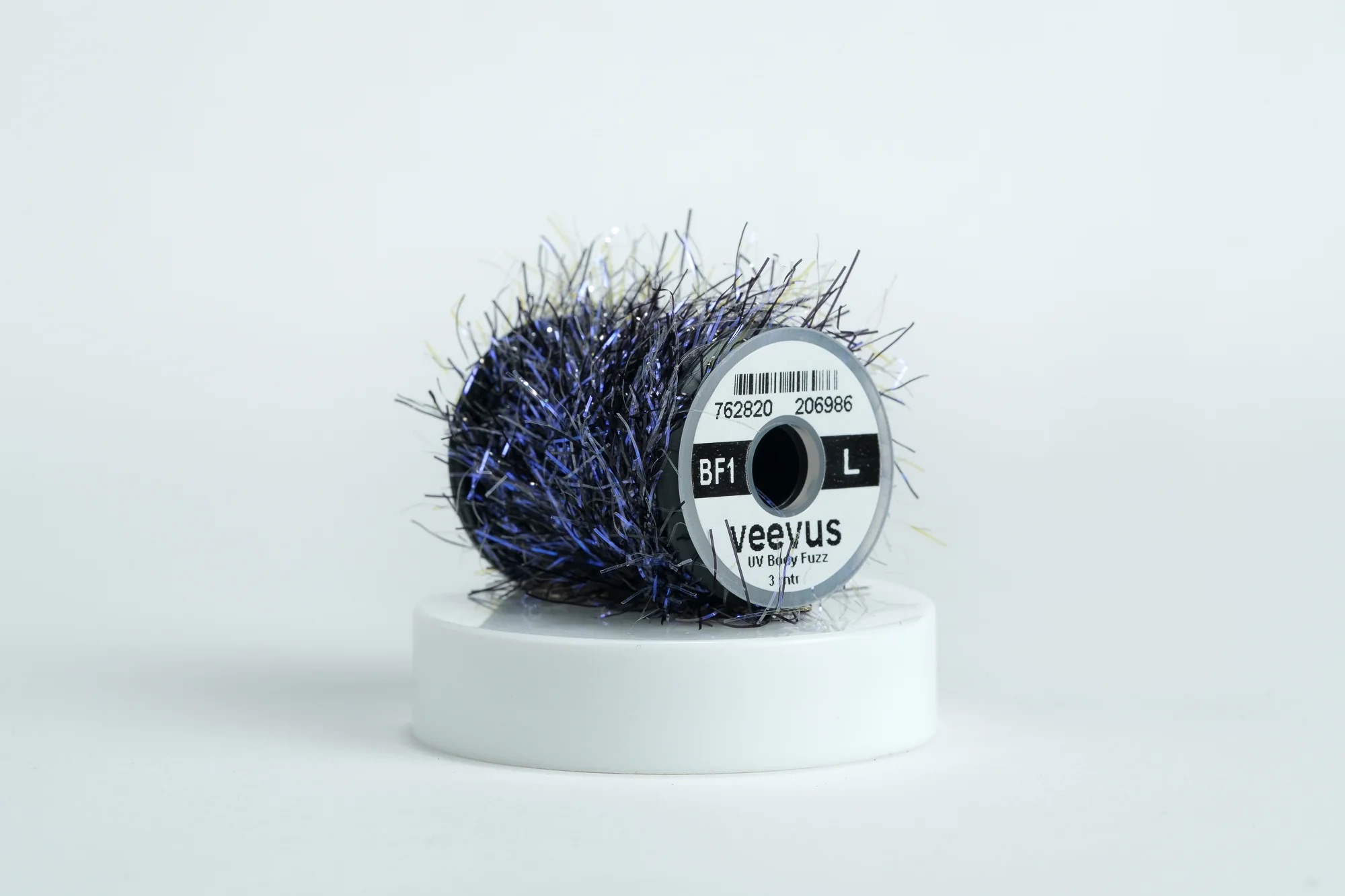 Easier than ever to build a nice body!
Our brand new UV Body Fuzz is available in 14 colors and 2 sizes, Small and Large, making it easier than ever to build a nice body!
---
Wapsi
Antron Yarntop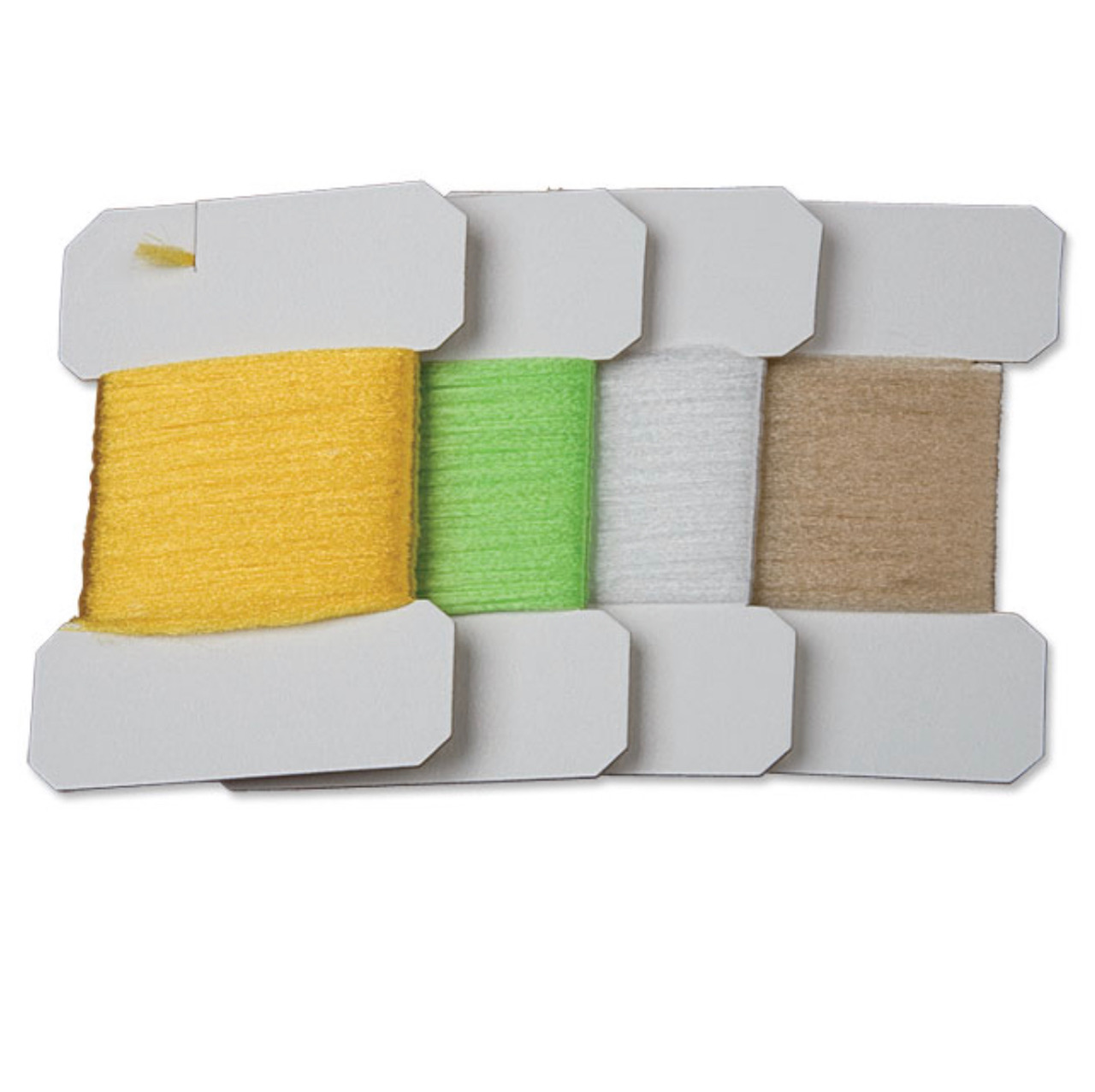 Very popular material
Antron yarn is composed of multiple, linear, Trilobal shaped Antron filaments which give great light reflection. This material is a very popular material for tying caddis pupa patterns and is great for spinner wings on dry flies and trailing shucks on emerger patterns.
Since Antron is a nylon it can be dyed in vivid colors.
Fl. Nylon Chenilletop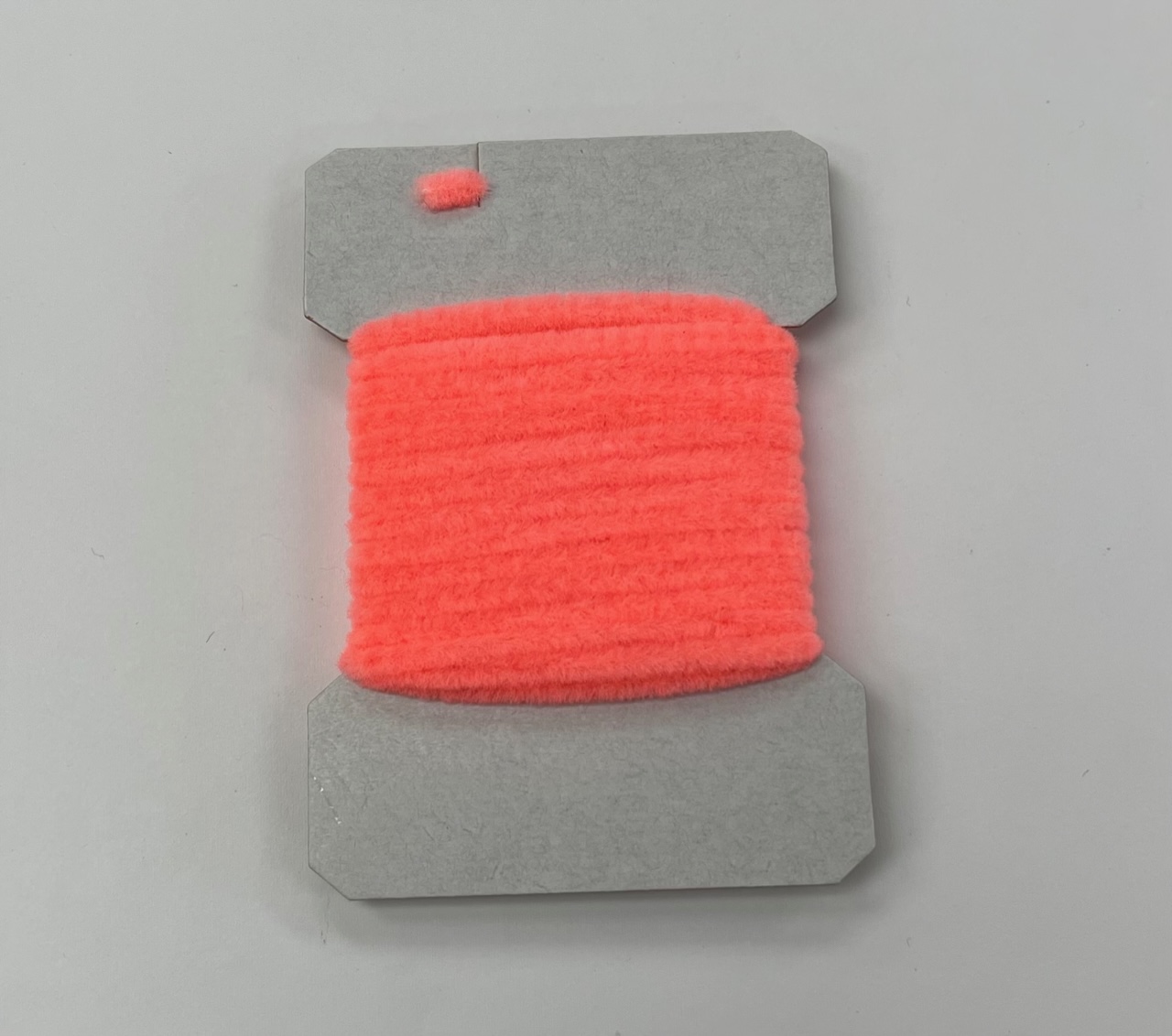 Made of nylon
Made of nylon, a soft chenille great for egg sucking leech heads.
Palmer Chenilletop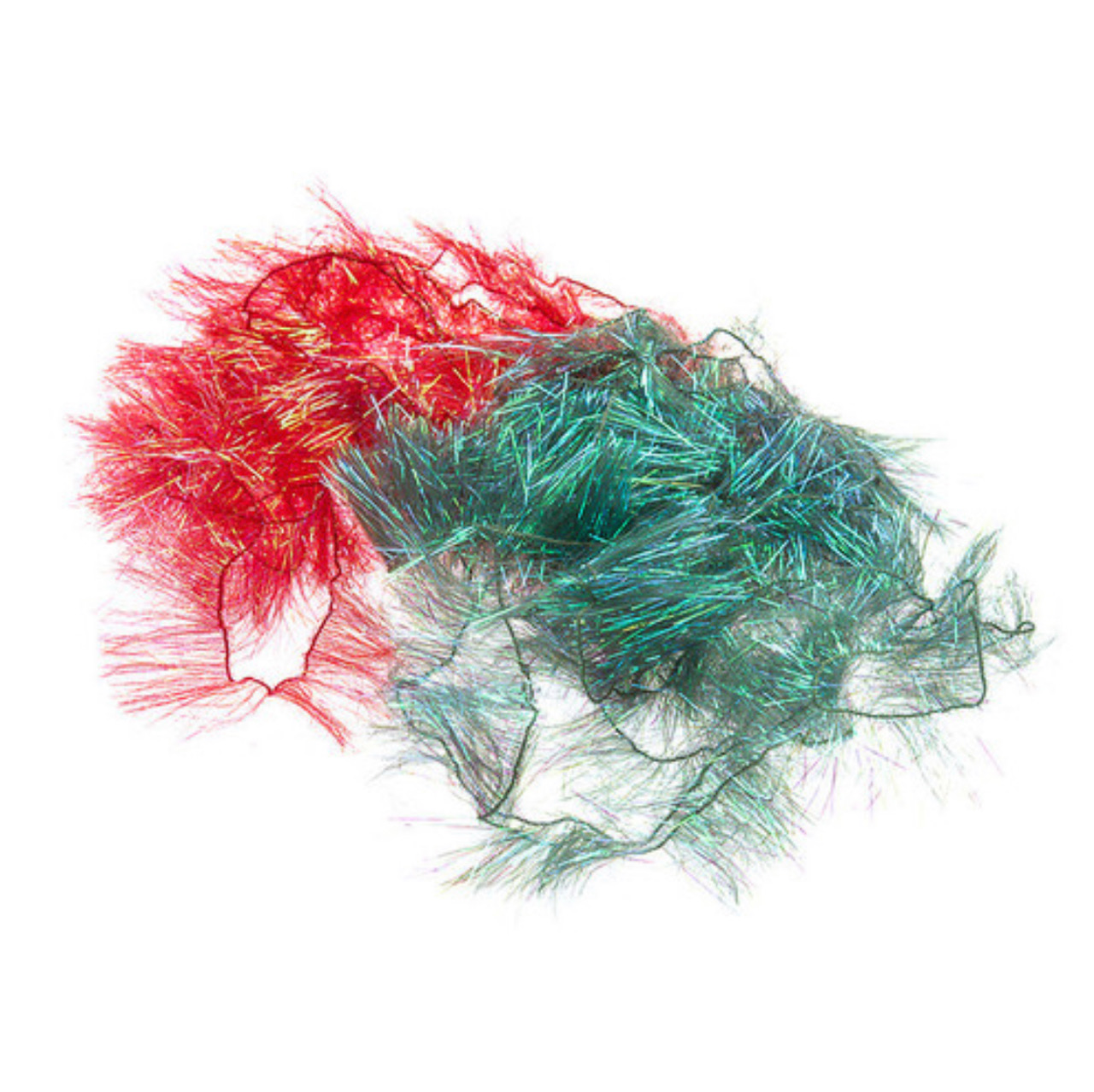 Flash chenille with all fibers on one side
Palmer Chenille is a Mylar based flash product with all of its fibers on a single side. When wrapped in closely spaced wraps around the hook, it makes a dense, flashy body. When palmered forward in evenly spaced wraps, it makes for a sparse body with lots of fiber movement and flash. When used in the latter manner, it can be substituted for a saddle hackle. Try it in place of a saddle hackle on flies like the Woolly bugger. Unique, one-sided design. Gives lots of movement and flash to the fly.
Pearl Chenilletop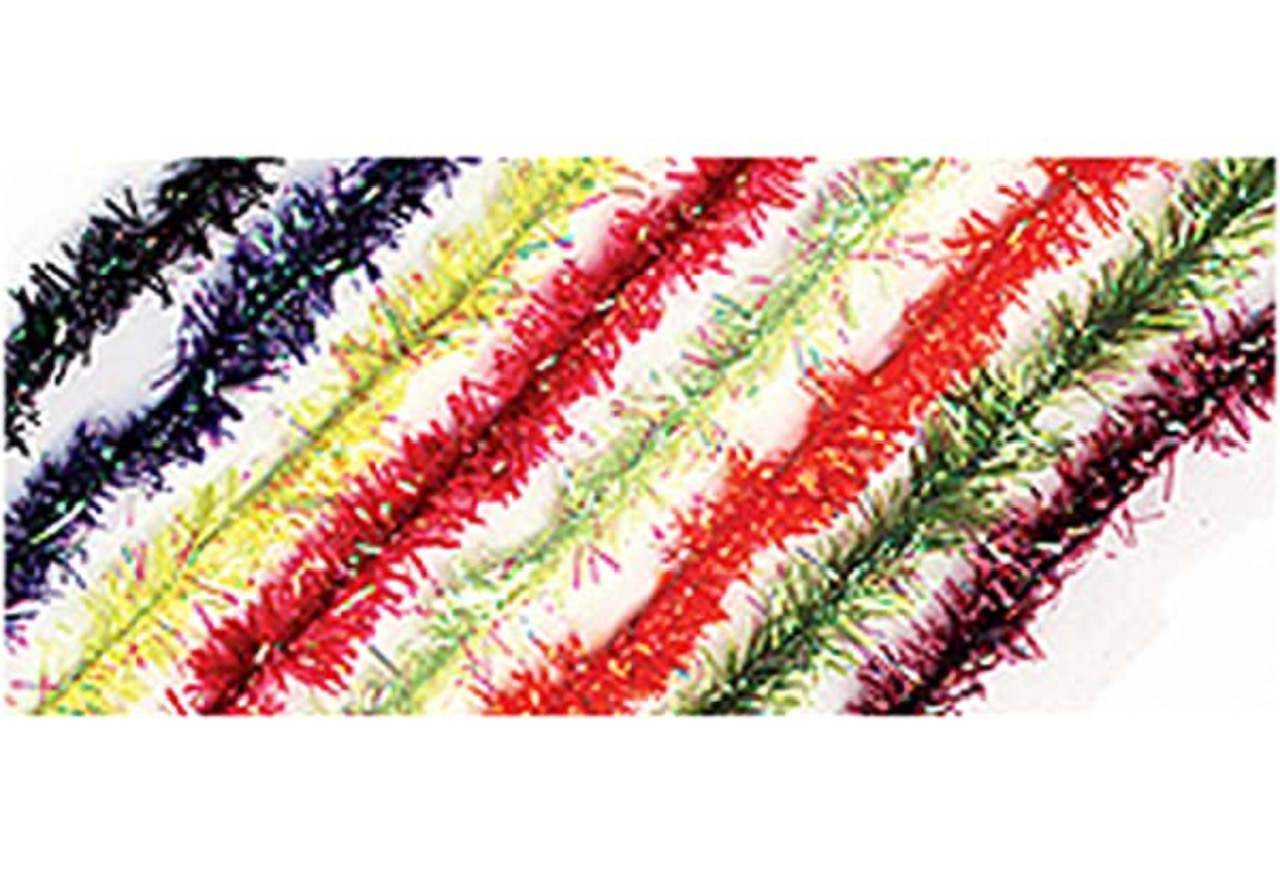 Strong and dense
Pearl Chenille is strong and dense. It is made of pearl mylar and similar to Estaz.
Polypropylene Floating Yarntop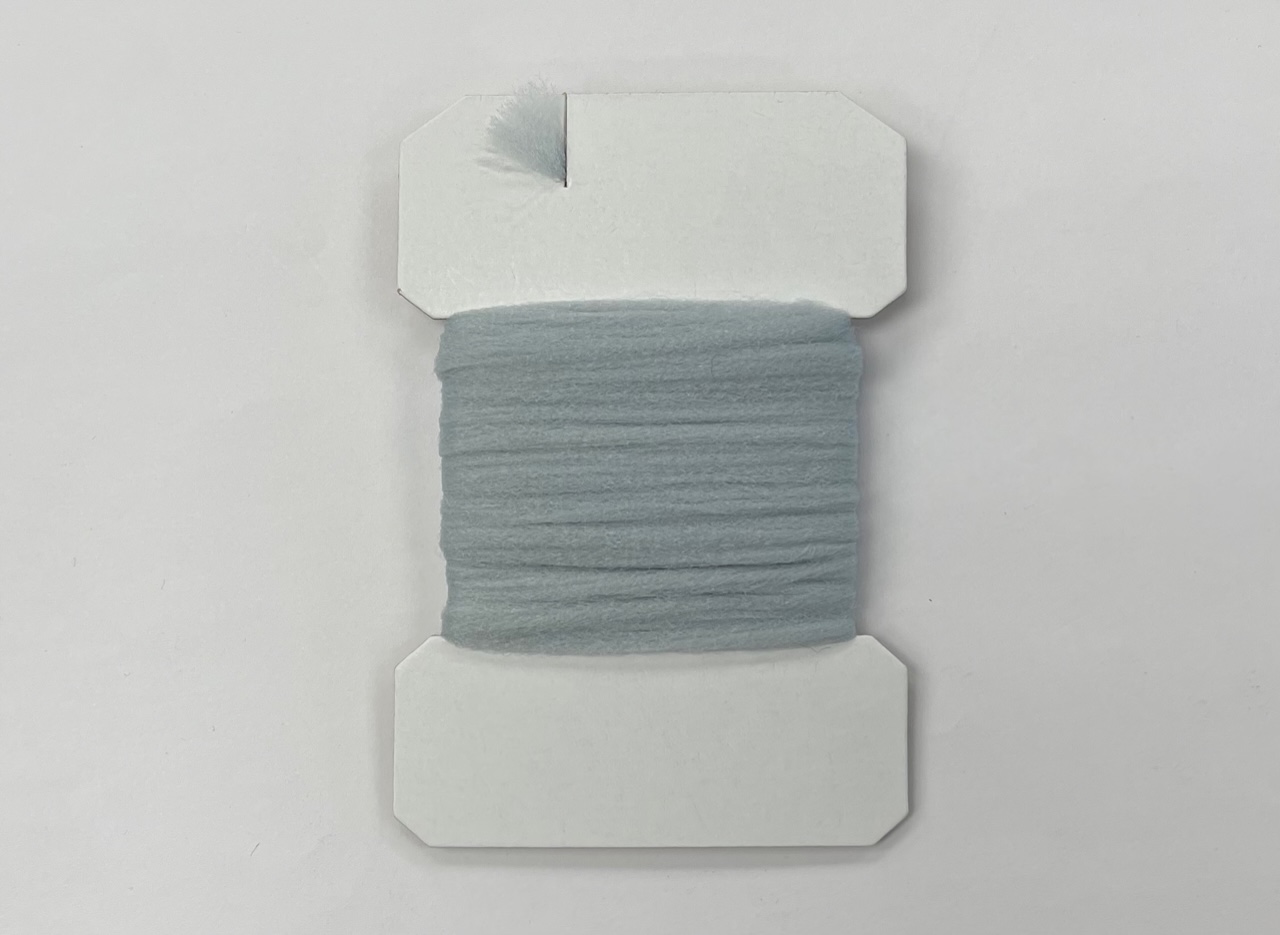 Great for dry flies
Wapsi Polypropylene Floating Yarn is the perfect material for wings and posts on dry flies. It can also be used as an underbody to give flies more floatation.
Rayon Chenilletop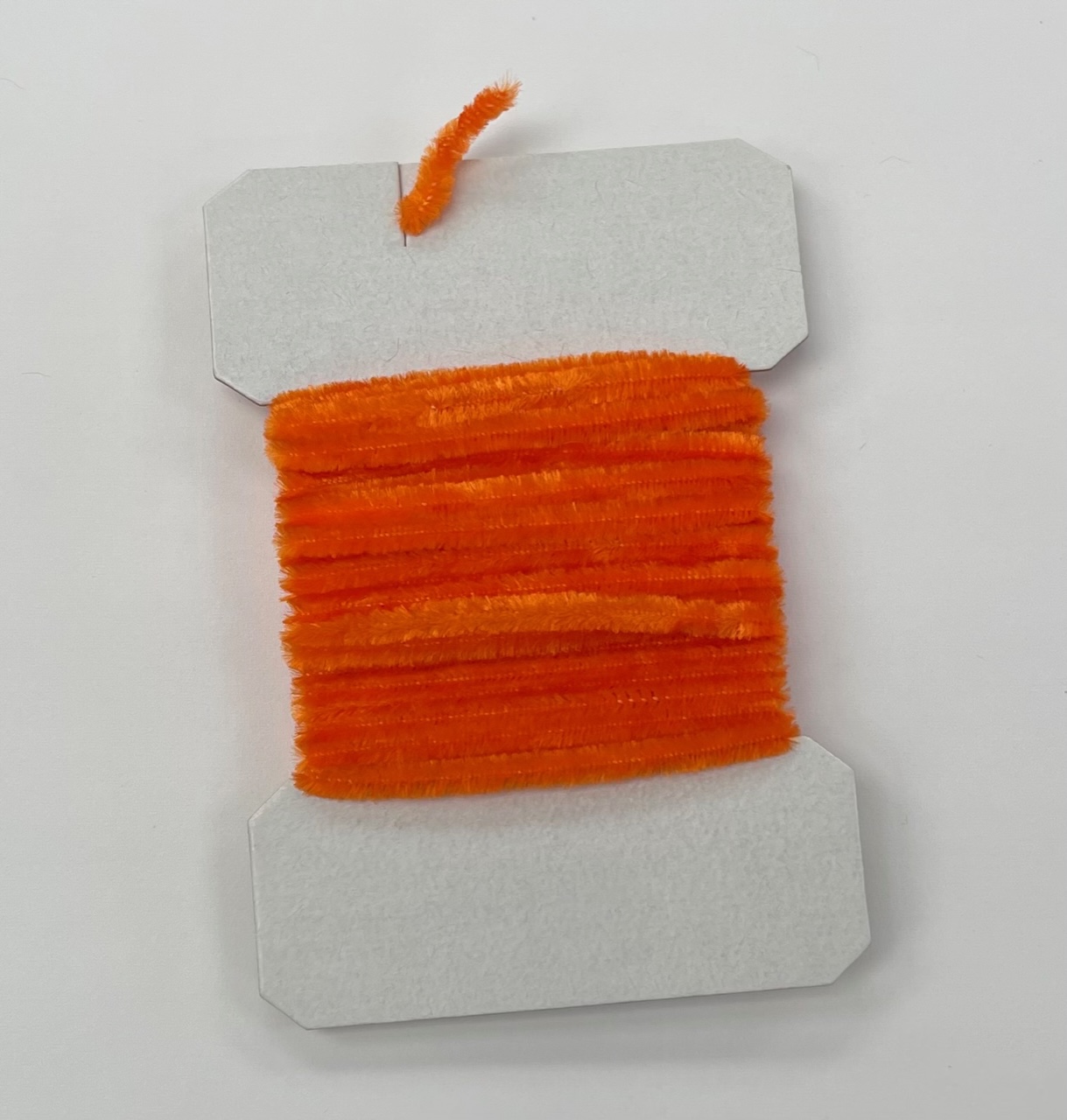 Danville's Original
This is Danville's original Rayon Chenille
Sparkle Yarntop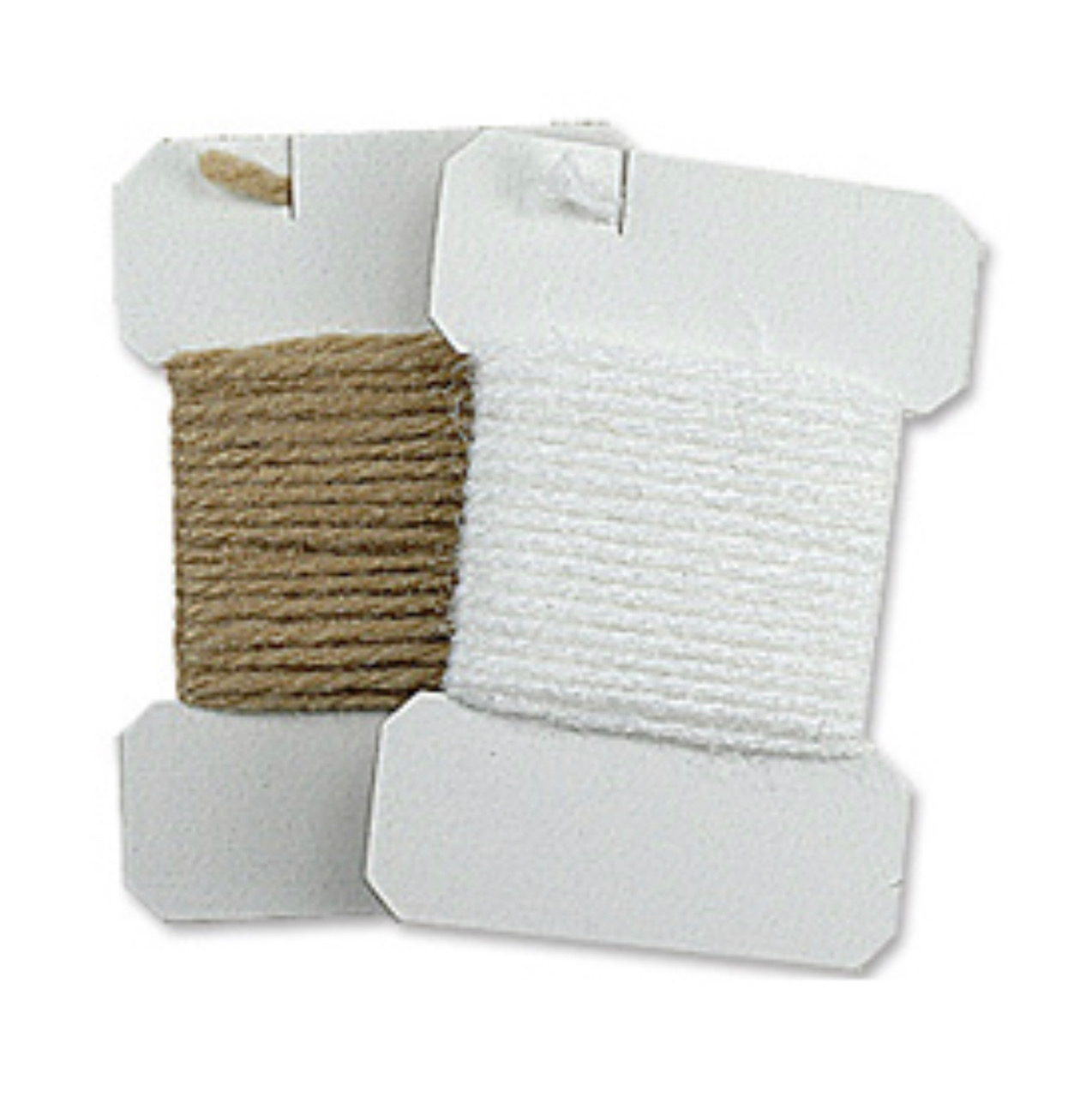 3-Strand acrylic yarn
Aunt Lydia's Sparkle Yarn has been a mainstay in fly tying for many years. It is a sparkling 3-strand acrylic yarn that is excellent for caddis pupae and crab patterns.
Tinsel Chenilletop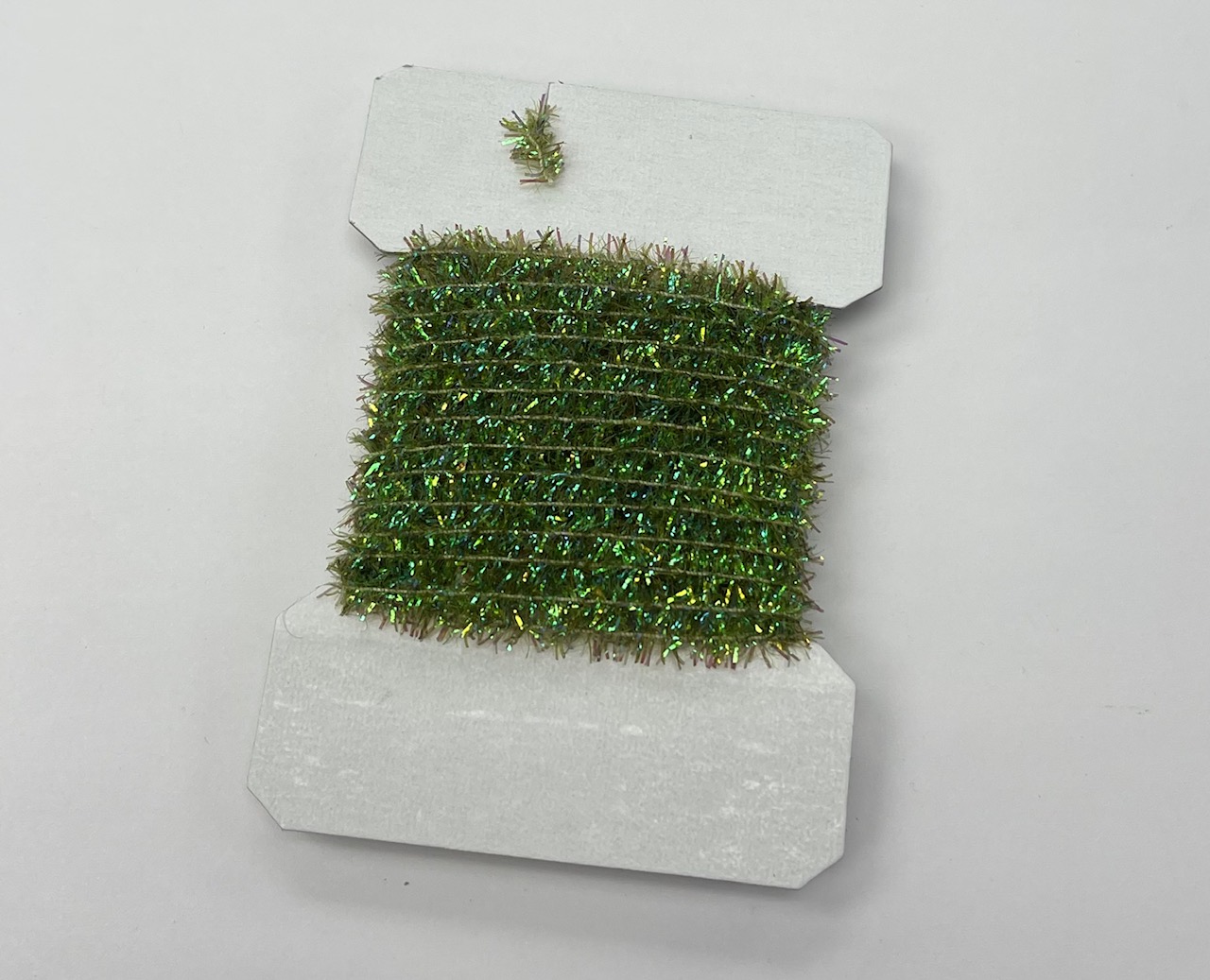 Made of Flashabou-like material
Made of Flashabou-like material and add lots of sparkle to any fly.
Ultra Chenilletop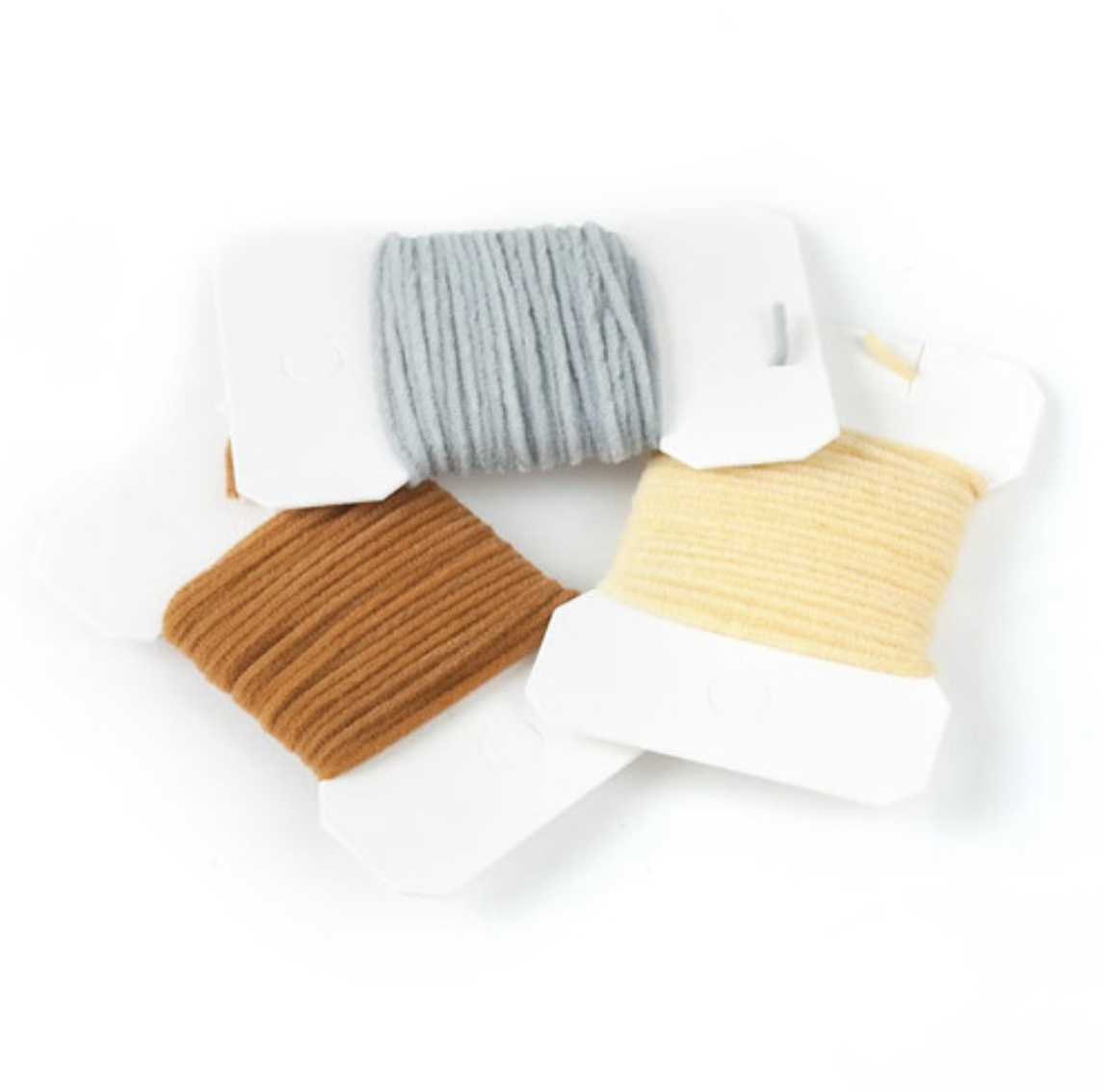 Very soft, pliable chenille
Ultra Chenille is made of fine synthetic fibres, twisted onto a thread core. Very soft, pliable and easy to use.
Used in many nymphs, wet and small streamer fly bodies.
Variegated Chenilletop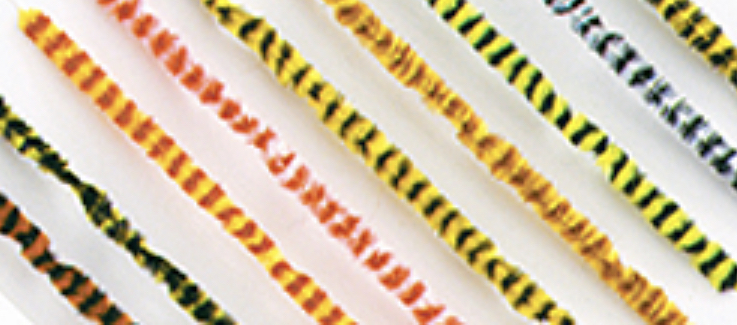 Alternating colours
You will love the alternating bands of color on the Variegated Chenille
Variegated Tinsel Chenilletop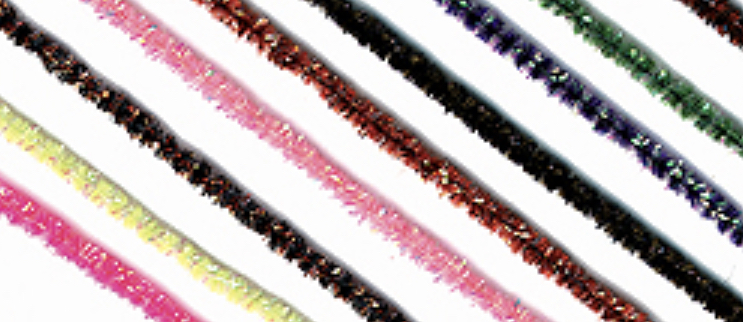 The color combinations are awesome
Variegated Tinsel Chenille contains alternating bands of Danville's original chenille and tinsel chenille. The color combinations are awesome.
Wool Yarntop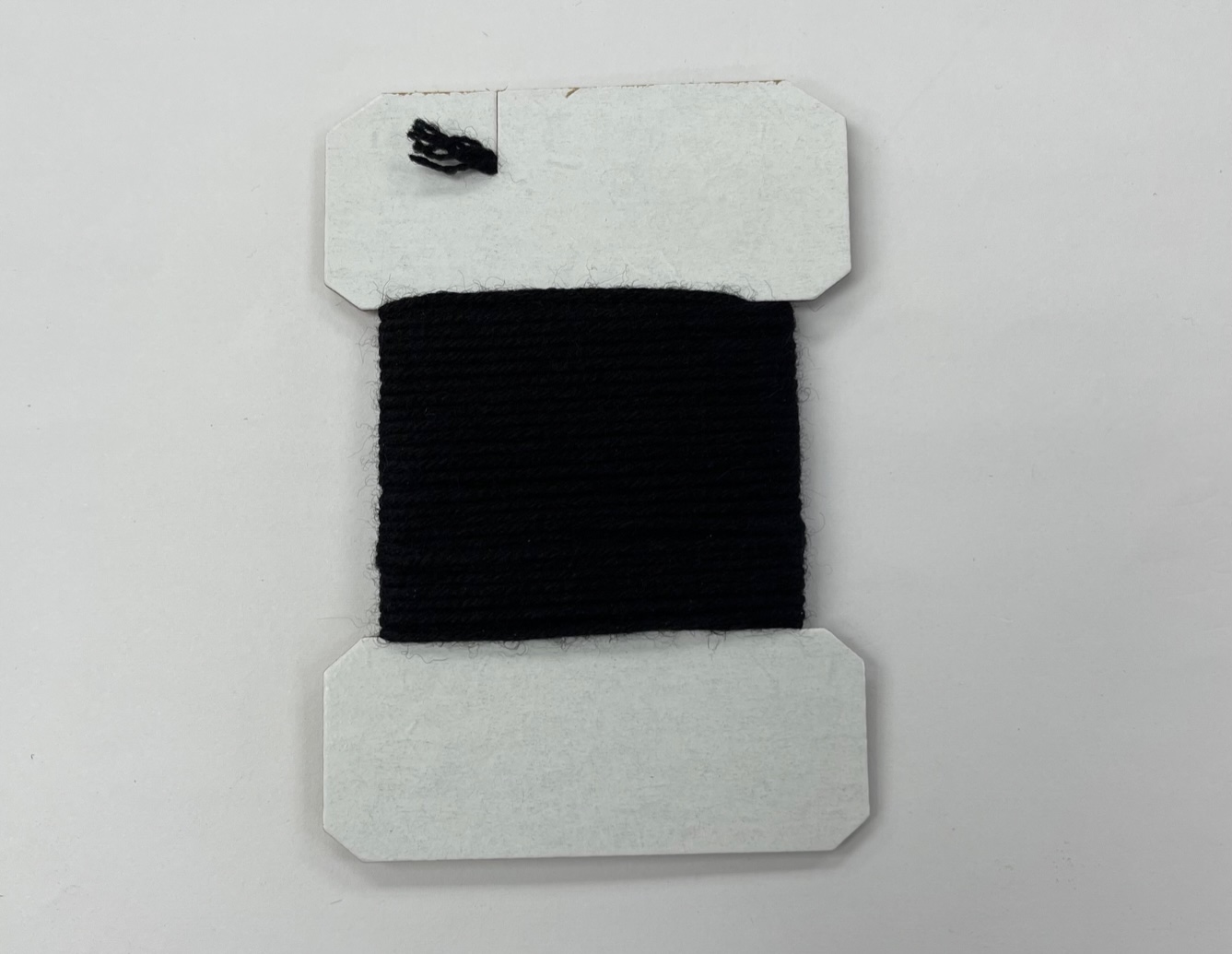 100% real wool
100% real wool yarn
---