Peacock Bass and Payara Expedition - Colombia

top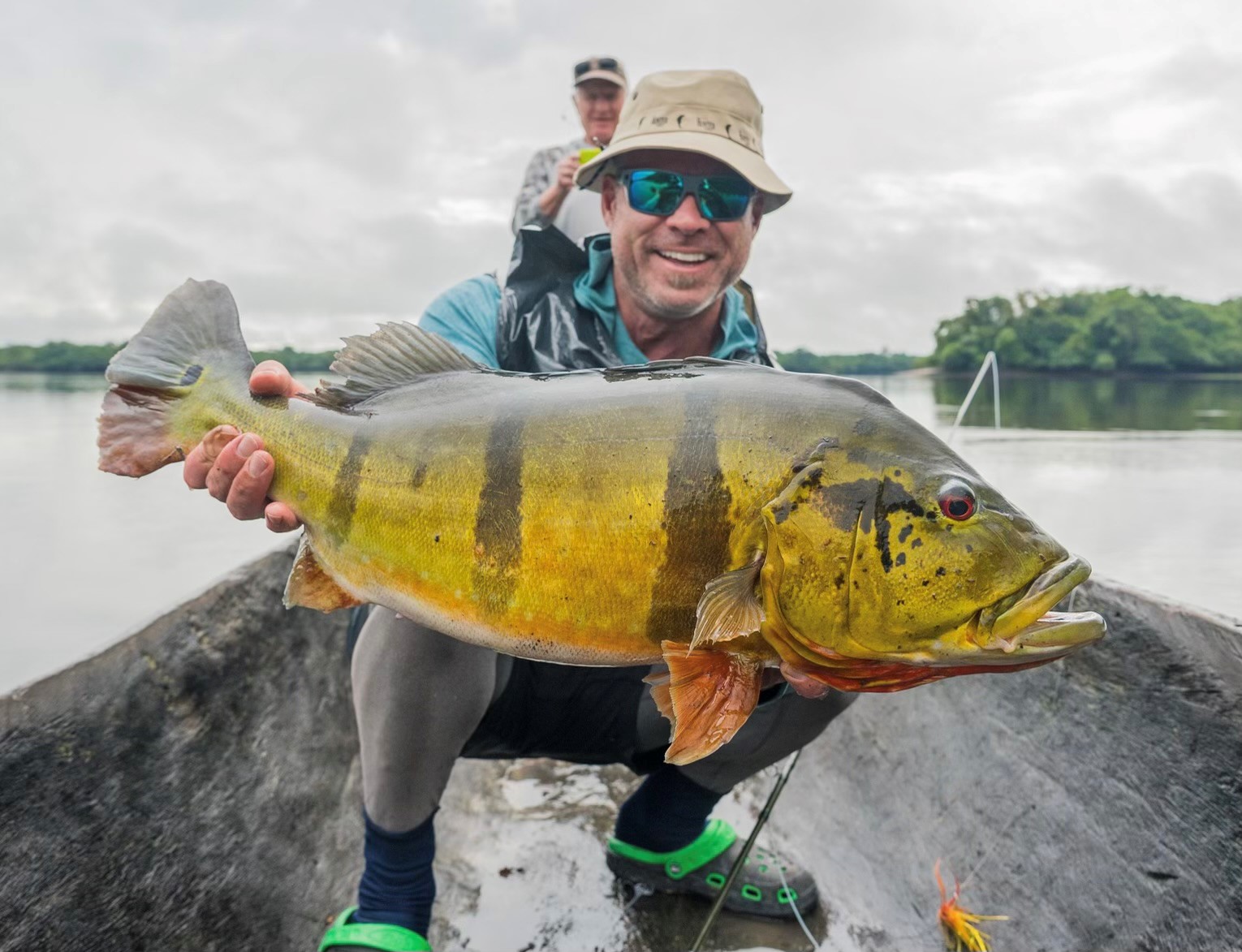 Experience the best fishing in the Colombian Amazon basin!
"Asiwere' means Big Peacock bass in Sikuani, yet peacock bass are but a small part of what the fishing at Mapiri Lodge has to offer. Fish for monster peacock bass, payara on topwater, 20 pound pacu on flies, disproportionally large matrinxa's, gilded and red tail catfish over 100 pounds, giant piraiba and tambaqui pushing 80 pounds.
It's great when you have several of these species in one place, but to have all these species, in these sizes and abundance is nothing short of spectacular.
OCT NOV 2023 Itinerary: OCT 29 - Arrive in Bogota, Colombia OCT 30 - Flight Bogota to San José del Guaviare OCT 30 - Boat from SJG to Mapiri Lodge OCT 31 - Fish Day 1 NOV 1 - Fish Day 2 NOV 2 - Fish Day 3 NOV 3 - Fish Day 4 NOV 4 - Fish Day 5 NOV 5 - Fish Day 6 NOV 6 - Boat from Mapiri Lodge - SJG - NOV 7 - Flight from SJG - Bogota NOV 9 - Bogota to Home
Price includes:
Domestic flights

$900.00 Indigenous Fee

2 nights at the Marriott Courtyard in Bogota

All meals and snacks

Unlimited beer and soft drinks

Professional guides

Camping gear
Price Excludes:
Tips (recommended $500)

Fishing tackle (freshwater)

Meals first and last night in Bogota
Guests will be treated to wall tent accommodations at the main camp and comfortable wilderness tent camping at the upper camp.
There is no cell service on the river but guests will have access to a satellite phone if an emergency arises
Currency:
Colombian Peso. Please make sure you bring enough to settle extra expenses in town and tips. Tips can be done in Dollars but pesos is more convenient for the staff
Tackle is not included
Wilderness camping: While we try to make the camp as comfortable as possible, guests are advised that this trip is aimed at the adventurous with a bare minimum level of fitness required
A 50% deposit is required to secure your rod with the balance to be paid 45 days before the trip.
TERMS AND CONDITIONS
INSURANCE:
While basic travel insurance is included, it is HIGHLY RECOMMENDED that clients purchase Global Rescue insurance.
MEDICAL EVACUATIONS:
It is important that clients have adequate travel and medical insurance that includes Medical Evacuation from point of Injury. Global Rescue offers the most comprehensive and inclusive insurance.
CANCELLATION PROCEDURE:
Cancellation by client: Notification of cancellation must be in writing and is effective as of the date it is received by Fish Colombia Expeditions. Should a person cancel a tour and cannot find an immediate replacement:
If Fish Colombia has more than 180 days notice, deposit is forfeited unless dates can be resold, in which case a 10% admin fee will apply.
If Fish Colombia has between 179 and 91 days notice, 70% of tour costs are forfeited, unless the client can find a replacement. In which case a 10% admin fee will apply.
If Fish Colombia has less than 90 days notice, 100% of our costs are forfeited, unless the client can find a replacement in which case a 15% admin fee will apply.
If you fail to join a tour, or join after departure, or leave prior to its completion, no reimbursement whatsoever will be made.