Quick Links
Click brand name below to jump to the models by Brand on this page.
Hareline Dubbin
---
Hareline Dubbin
Ice Chenilletop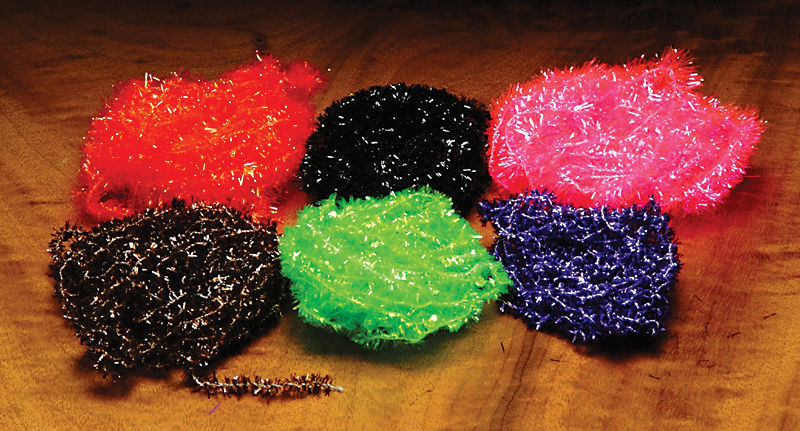 Great for wooley buggers and streamers
ICE Chenille is great for making your wooley buggers and streamers appear translucent underwater.
Your favourite colours of Hareline Ice Dub in chenille form. Great for bodies on larger flies. Add to streamers, woolly buggers, salmon, and steelhead flies. Also makes a great body on a leech pattern.
Krystal Flashtop
Krystal flash adds a unique flashy looks to flies
Krystal flash is an amazingly versatile flashy fiber material that has been around for a long time and continues to earn our respect day after day, year after year. Krystal flash is great for wings on a steelhead or salmon fly or as a topping. You can use single layers as a topping on wet flies for salmon and steelhead or tie a half dozen strands of gold or blue metallic Krystal flash instead of the traditional turkey wing on high floating skating Muddlers.
Standard, good forever Krystal flash is available in over 40 colors.
Krystal flash has different variations including UV Krystal flash, and metallic Krystal flash, and fluorescent colors of Krystal flash.
Krystal Hackletop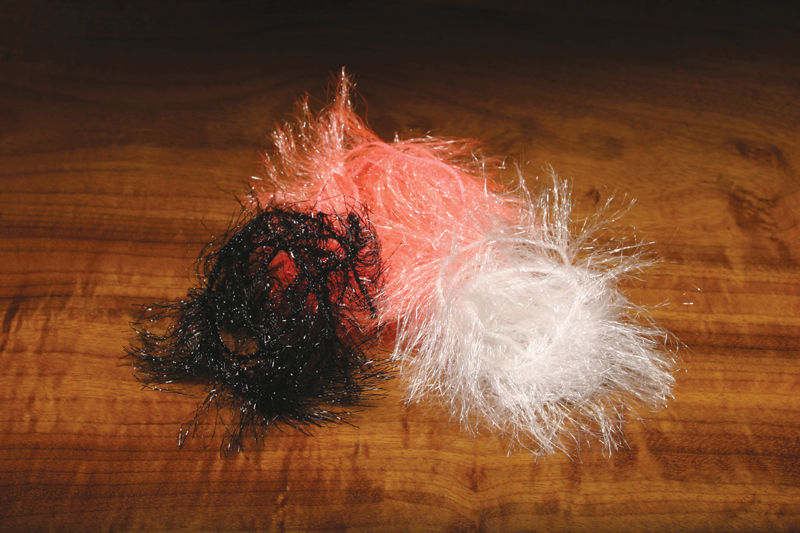 One sided synthetic hackle
This is a great synthetic hackle substitute that moves like marabou when it's in the water. Used on streamers and spey flies and trim the fibers to length if you want them shorter.
This one sided synthetic hackle is easy to tie in and control. It can be used as a substitute for hackle, legs and body material. Comes in two different sizes. Medium (1/2"-5/8") Large 1"-1 1/4". 3 yards per package.
Senyo's Barred Predator Wraptop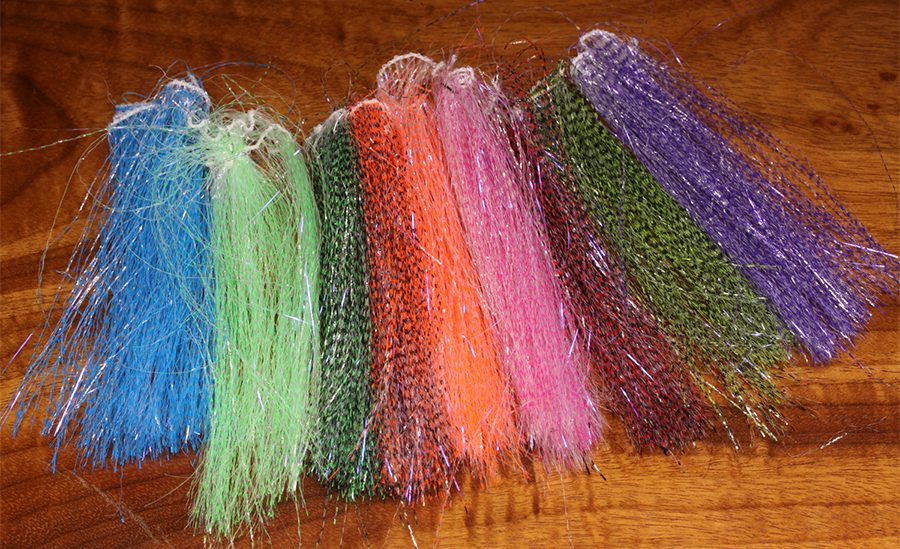 Barred flash type material
Two wraps is about all you will need to create very cool looking collars and bodies.
Senyo's Predator Wraptop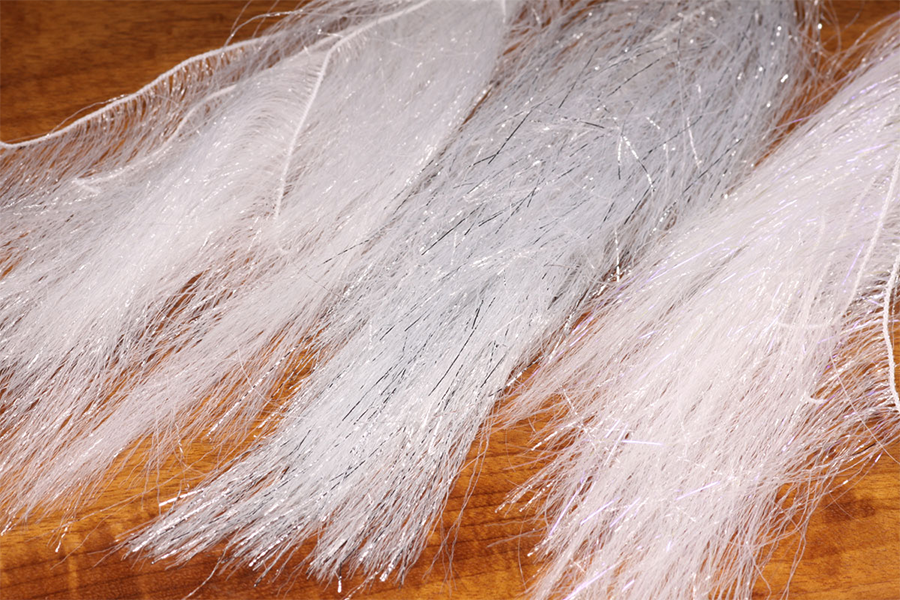 Can add life to all your flies.
Can add life to all your flies.
---