Shop By Category
Use: Maximize Minimize
Meiser Fly Rods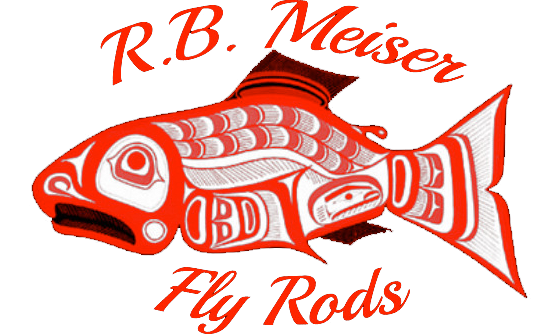 R.B. Meiser Fly Rods is located in the Rogue Valley of Southern Oregon. We have been building and designing two handed fly rods since 1986. We are a very small shop now made up of 4 crafts-people. We build single and two handed fly rods, and build them all one at a time.
We generally build 400 to 450 rods a year, and all are custom built to client callouts. We use only our own in-shop designed blanks for our rods, and can do specifically designed tapers to meet exact individual angler needs.
Although our rod building production is very small, we are proud of our involvement and influence within the worlds' two handed fly rod community.
Both the Switch Rod and Grain Window concepts were originated in our shop. Both have now become generic terms within the two-handed community.
We also do start-to-finish design consultation for several well recognized rod blank manufacturers from North America, Europe, and Asia. Over the years we have developed several hundred successful two handed fly rod tapers that are enjoyed by anglers from around the world. In the big picture of the fly fishing industry, these are very humble claims. But they are very important to us, as they have always been vehicles allowing us to interact with our anglers one-on-one within real fishing environments.
We do fish, and we do understand the tools of our sport extremely well, as we design them all ourselves. Our anglers have always found our shop to be a reliable source of accurate information concerning two handed rods. We discuss the needs of our anglers on a personal basis every day. Our goal has always been to offer sound advice and supply quality tools that are intelligently selected to best meet our angler's specific fishing environments.
Because of this: Our anglers have come to trust us over the past 15 years.
Buy on-line or talk with a knowledgeable fly fishing specialist: