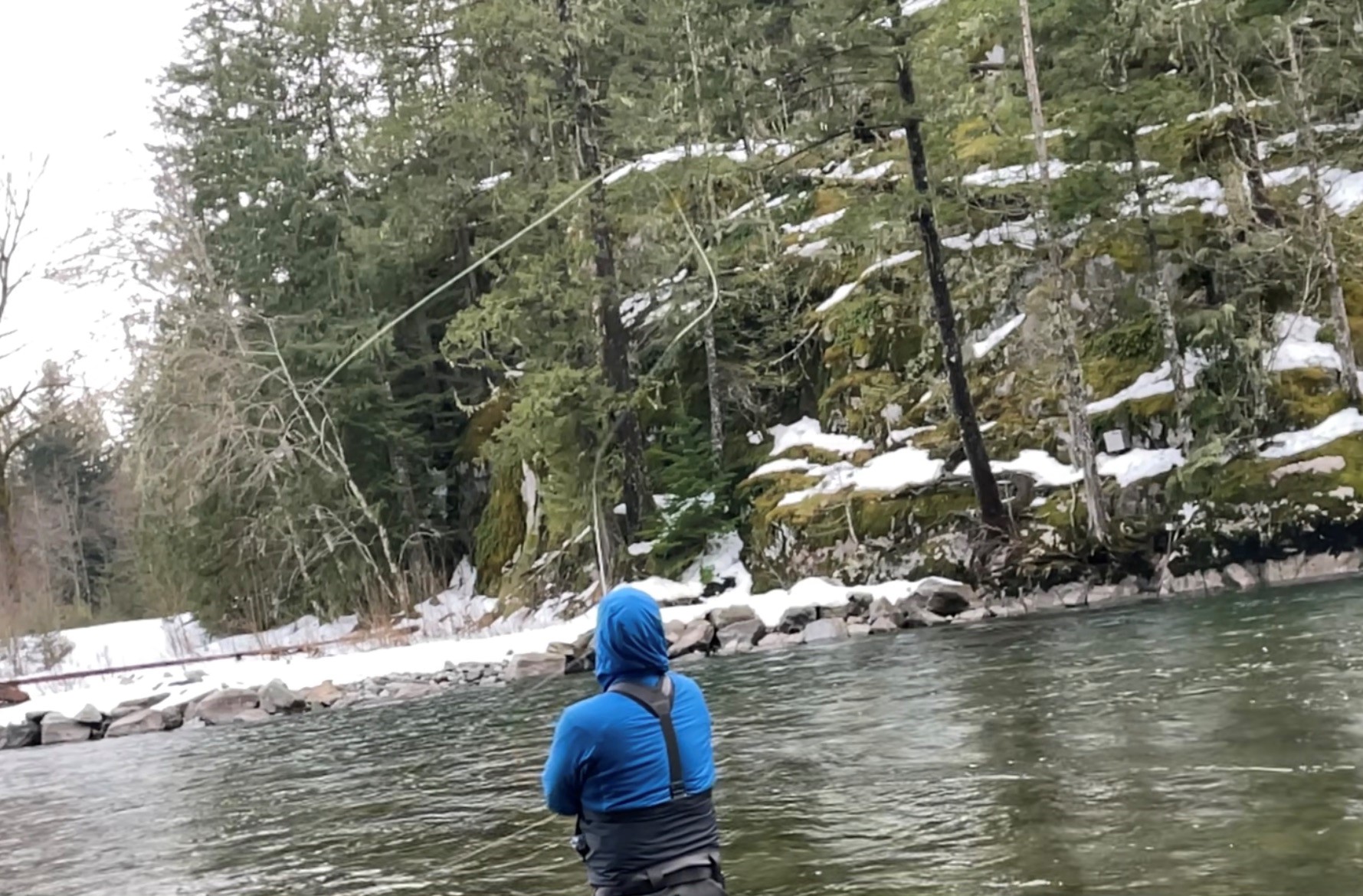 Outline
Regardless of your skill level this course can help you. Tim Arsenault of Michael and Young Fly Shop, Bridge Fishing, and CND Rods, is an amazing instructor and a wealth of information on SPEY.
Tim will help you fine tune your casting regardless of the rod and line you are using. As long as you have a balanced two handed rod he will help you improve your casting efficiancy. And, if you want to learn a new cast or improve on one that you struggle with, he can help.
Requirements
A balanced two handed set up.
Appropriate apparel including waders, boots, and jacket.
Snacks and drinks.
Duration
4 hours
Pricing
Available Course Dates
Sorry, it appears we have not finalized a date yet or the current dates are full. We can place you on the wait list and contact you when new dates have been added.
Other Spey Casting Courses
Spey Casting Tune-Up Squamish BC