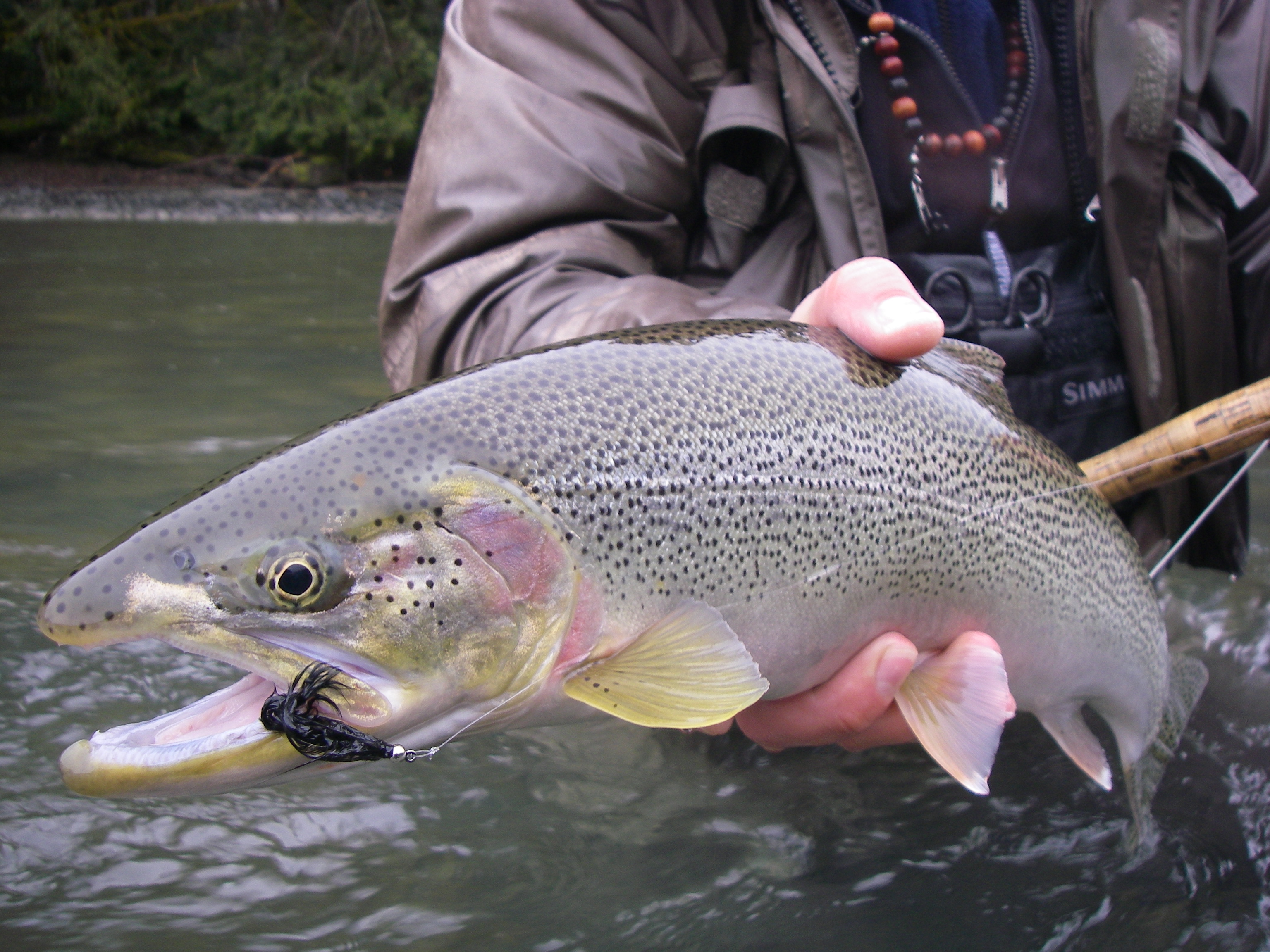 Outline
At the north end of Harrison Lake flows an amazing trout fishery. Most of the year the river is high and tough to fish but in the cold months the river is beautiful with an abundance of Cutthroat Trout, Rainbow Trout, Bull Trout and Whitefish. Join Michael & Young on our adventure by jet boat to explore this beautiful place in search of fins.
Matt Bentley of Bentley's Fishing Adventures is your instructor and guide. He will help you discover successful strategies and practices for fly fishing for trout in the winter months.
Limited to 4 students per day.
Dates are subject to change due to water conditions.
Requirements
Basic Fly Fishing Skills
2-6 weight single hand or spey/switch (trout spey) outfit
Wading apparel and appropriate clothing for the weather
Lunch and drinks
Freshwater Fishing License
Duration
Full day approximately 9 hours
Pricing
Available Course Dates
Location - Dates/Times

Other
Mar 4, 2023 (7:00 AM - 4:00 PM)

2 available spaces

Other
Mar 12, 2023 (7:00 AM - 4:00 PM)

4 available spaces

Other
Apr 3, 2023 (7:00 AM - 4:00 PM)

4 available spaces
If these dates do not fit your schedule, please call us at 800-663-6407 or sign up for the wait list below.
Other On-The-Water Courses
Lillooet River WINTER TROUT