---
Airflo
Freshwater Tactical Clear Lake Linetop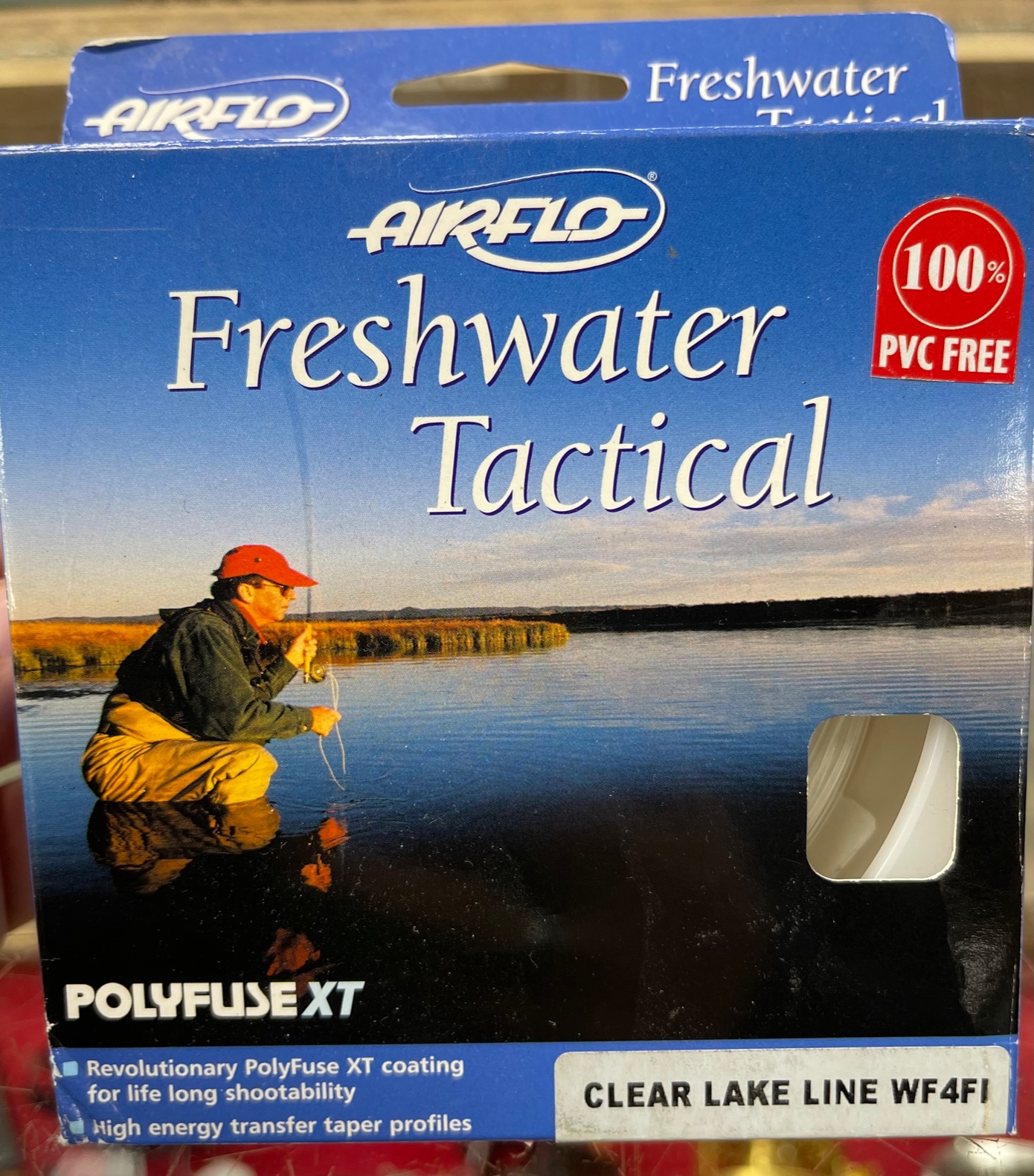 Developed for the highly technical Stillwater angler, this extremely slow sink line has been designed to fish just subsurface, avoiding wake on calm days
Unique taper designs for precision casting control
Superslick dual lubrication PolyFuse XT coating
TDC - Total Density Control - for super high buoyancy
Density compensated intermediate
Ride Clear Tacticaltop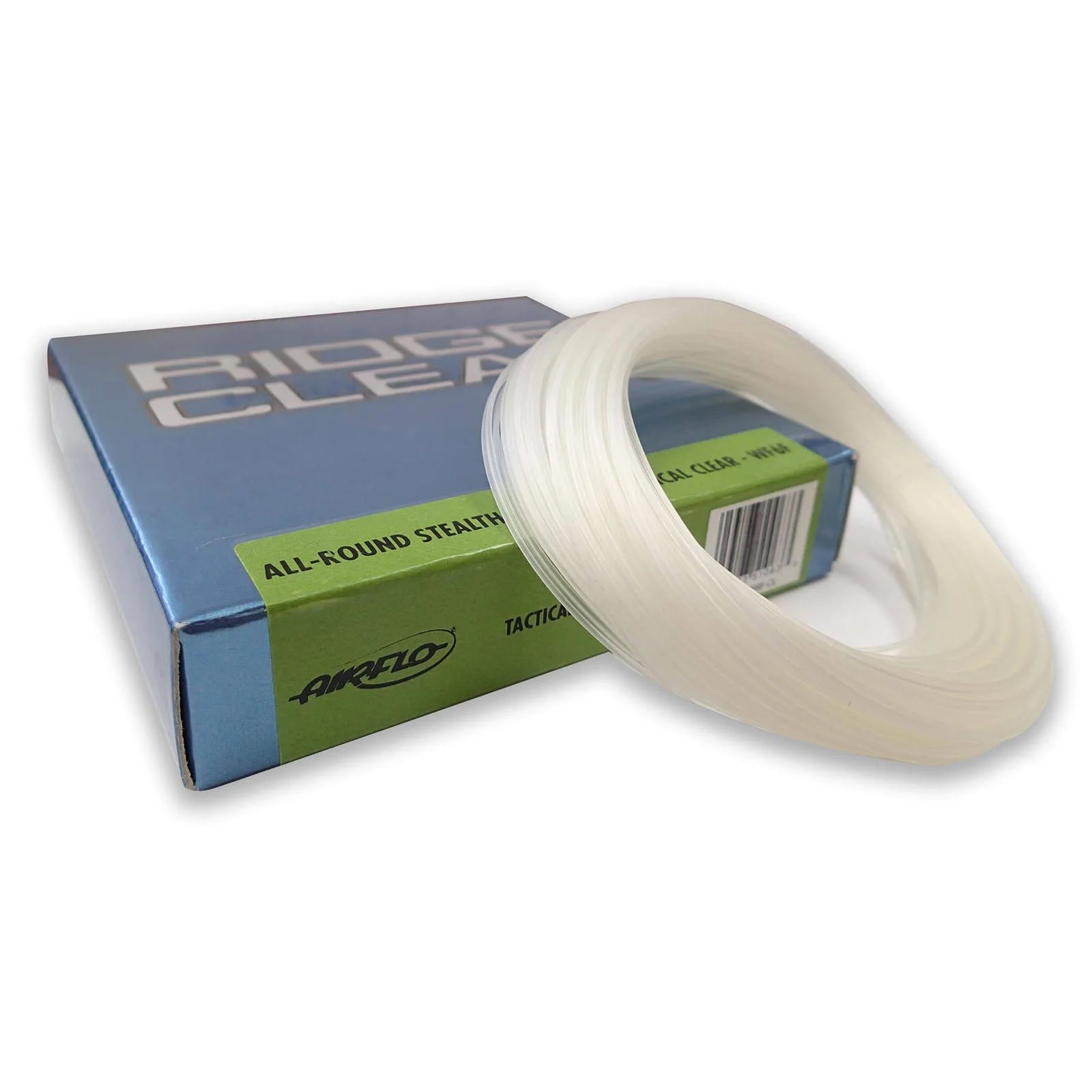 When it comes to stealth and keeping yourself, as well as your fly line hidden from spooky fish, we''ve got you covered with our Ridge Clear Floating
Ridge technology improves casting
Ultra-clear for a stealthy approach to the most spooky fish
100% PVC free
Low stretch mono core
Super smooth integrated welded loops
More delicate taper for delicate presentations
Ridge Clear Delta Tapertop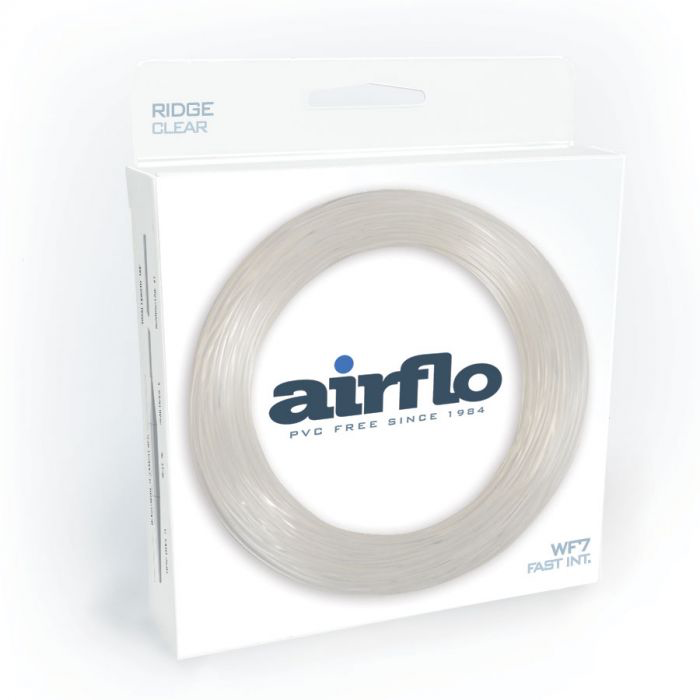 The ultimate in stealth fly lines
When it comes to stealth and keeping yourself, as well as your fly line hidden from spooky fish, we've got you covered with our Ridge Clear Floating and Intermediate Fly Lines.
Ridge Clear Tropicaltop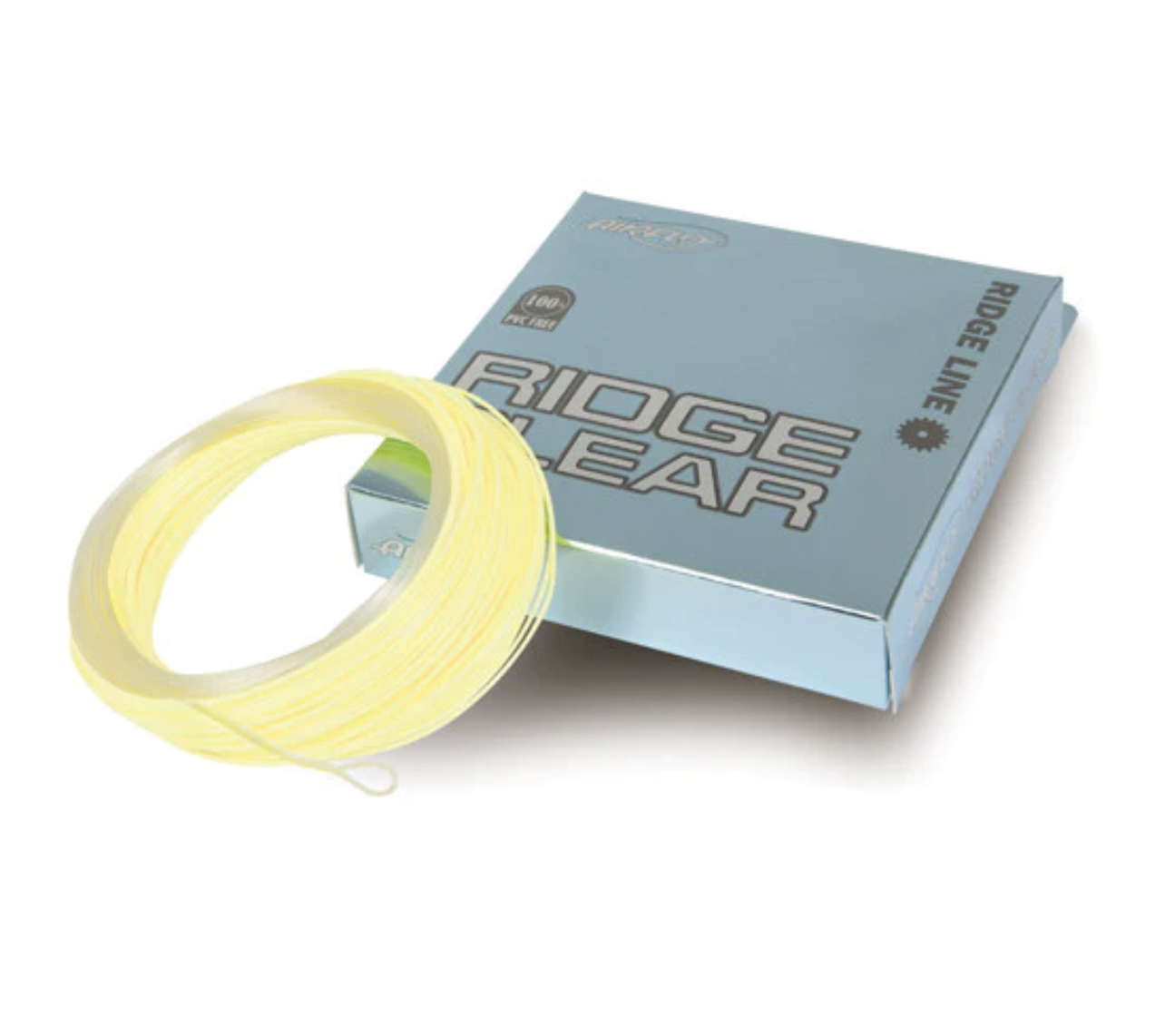 The Clear Advantage
Ridge Technology is the most fundamental improvement to fly line performance in the last 20 years, effectively reducing friction and improving shootability to add distance to each and every cast.
Applying this to our latest CLEAR range of fly lines was a natural progression and the result is a stunning range of crystal clear fly lines in a range of densities.
The ultra clear polymer coatings of the CLEAR are available in both freshwater supple and a stiffer tropical version to optimise performance regardless of temperature.
Superdri Chard's Tropical Punchtop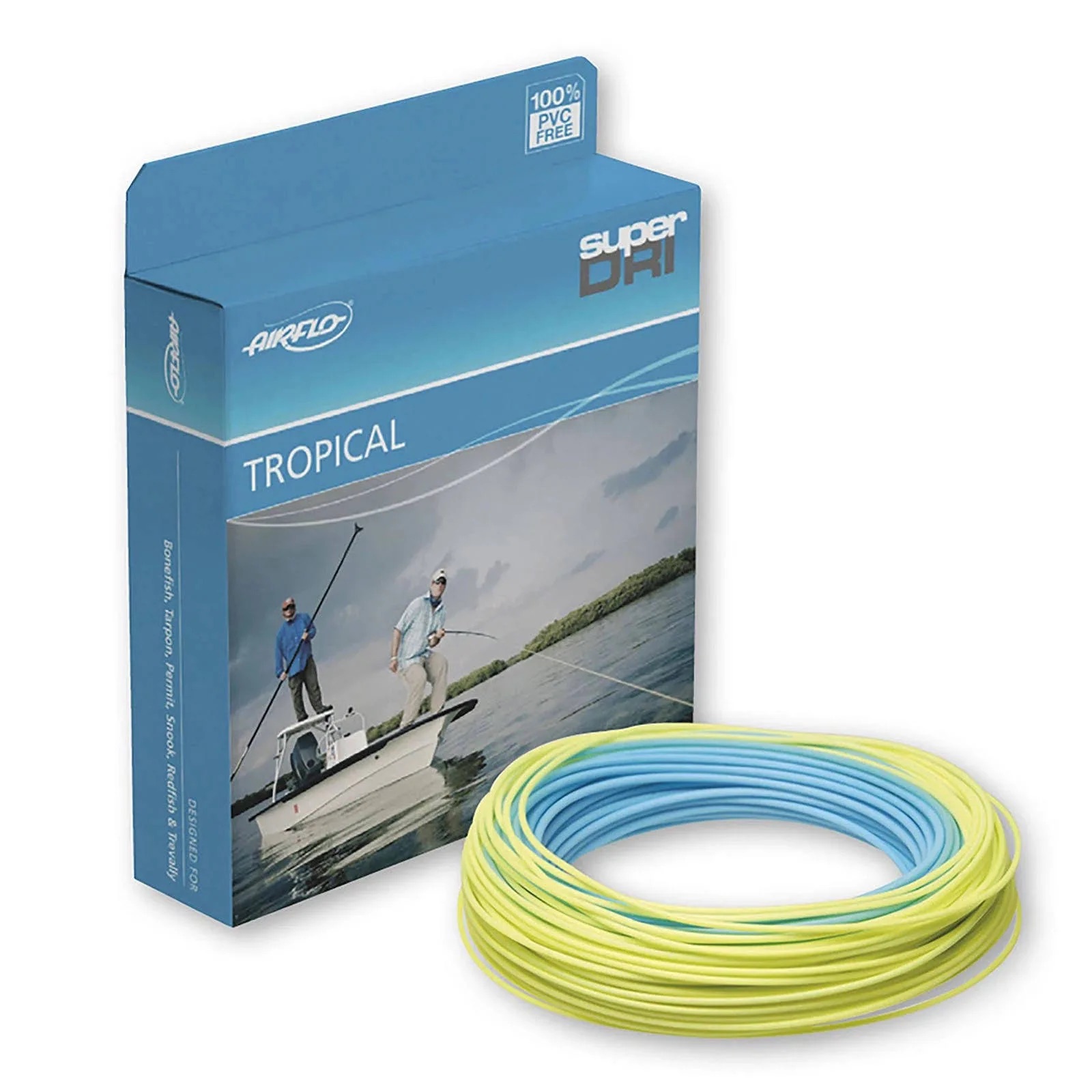 Extreme short front taper for tough windy conditions
With its extreme short front taper this line is design to turn over long leaders when fishing for tough fish in windy conditions. With extra weight in the front half of the head this line loads quickly to help shorten the time it take to go from zero to hero. Long rear taper helps when you have to pick up and re-cast at distance.
Few environments test your gear more than tropical flats fishing. All Airflo tropical lines have zone technology to help form tight loops right from the start and low compression haul zone to help reduce friction when a fish gets to the edge of your casting range. Strong low stretch power core help bury a hook point into the boniest mouth. The industries strongest loops at each end gives you confidence when putting maximum pressure on a fish.
Superdri Elite Trouttop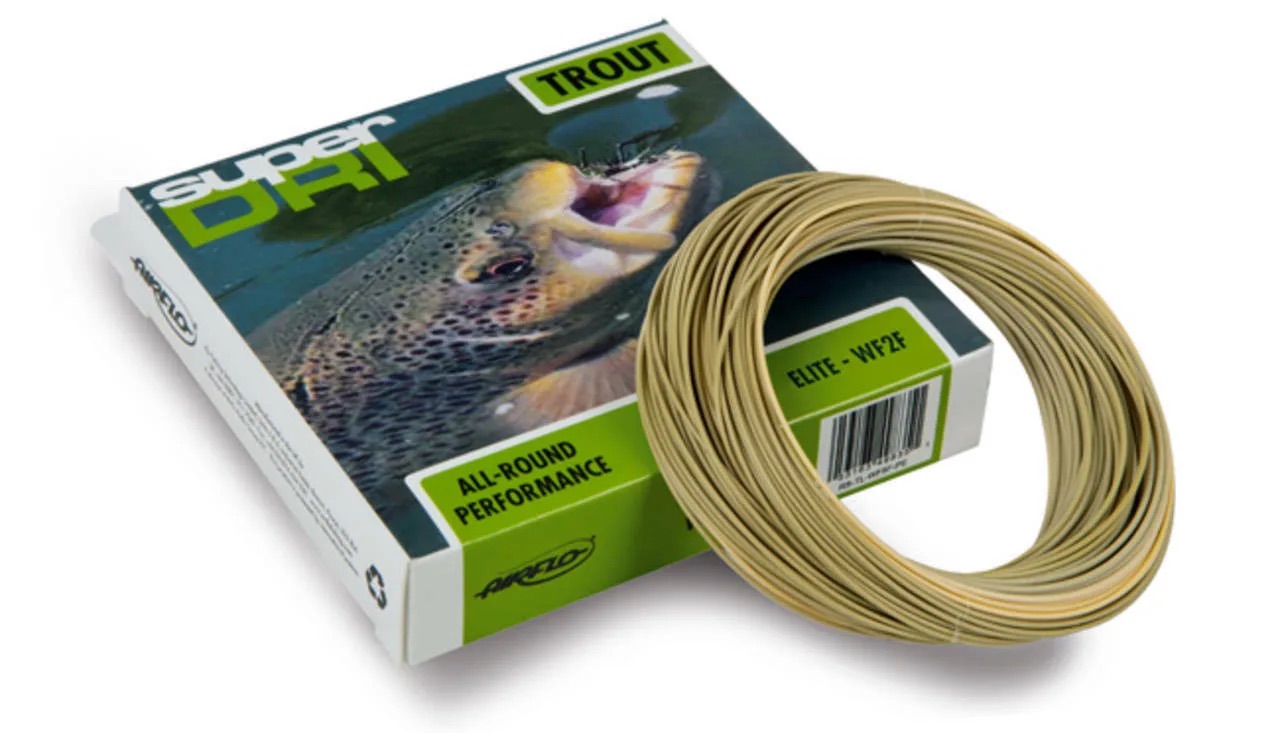 With a modest front taper and standard head length, this line does it all, good for all aspects for trout fishing
Superdri Coating repels dirt, water and surface scum
Zone Technology minimizes friction
Low stretch power core
Micro welded loops for fast rigging
Superdri Tarpontop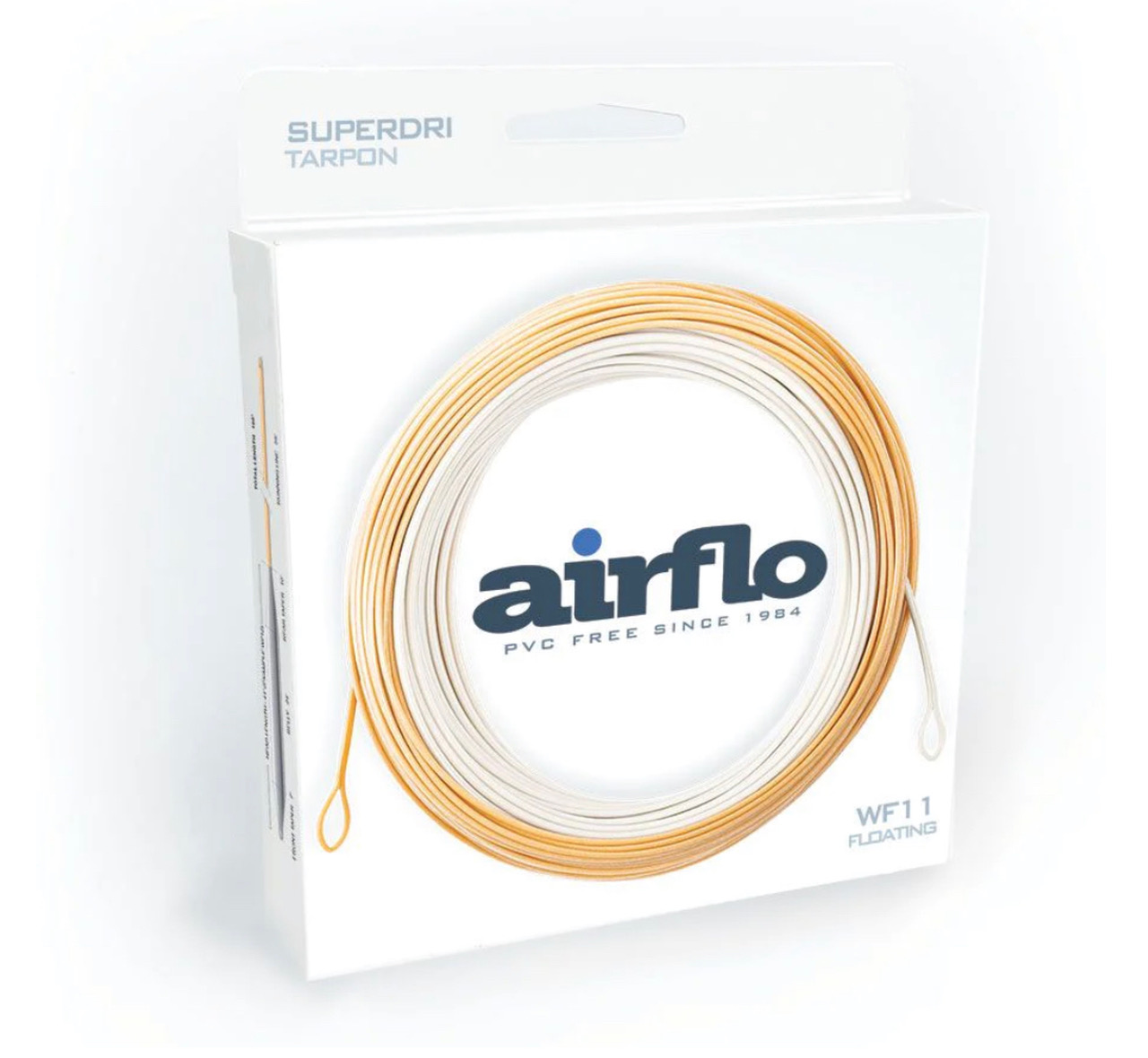 Cutting edge flylines - only from Airflo
Airflo's unique blend of materials and taper designs offer tropical anglers a go to line for laser accurate casts and solid hook setting properties. Our proprietary coatings are the perfect balance between hardness to combat heat and friction, and suppleness to fight memory and tangles. The low stretch core adds stability to every cast and sets hook with clinical precision even at maximum range. Combined with the perfect front taper and tip diameter the Ridge Bonefish and Ridge Tarpon lines give the average caster optimal distance and accuracy.
Superdri Tropical Bonefish/Redfishtop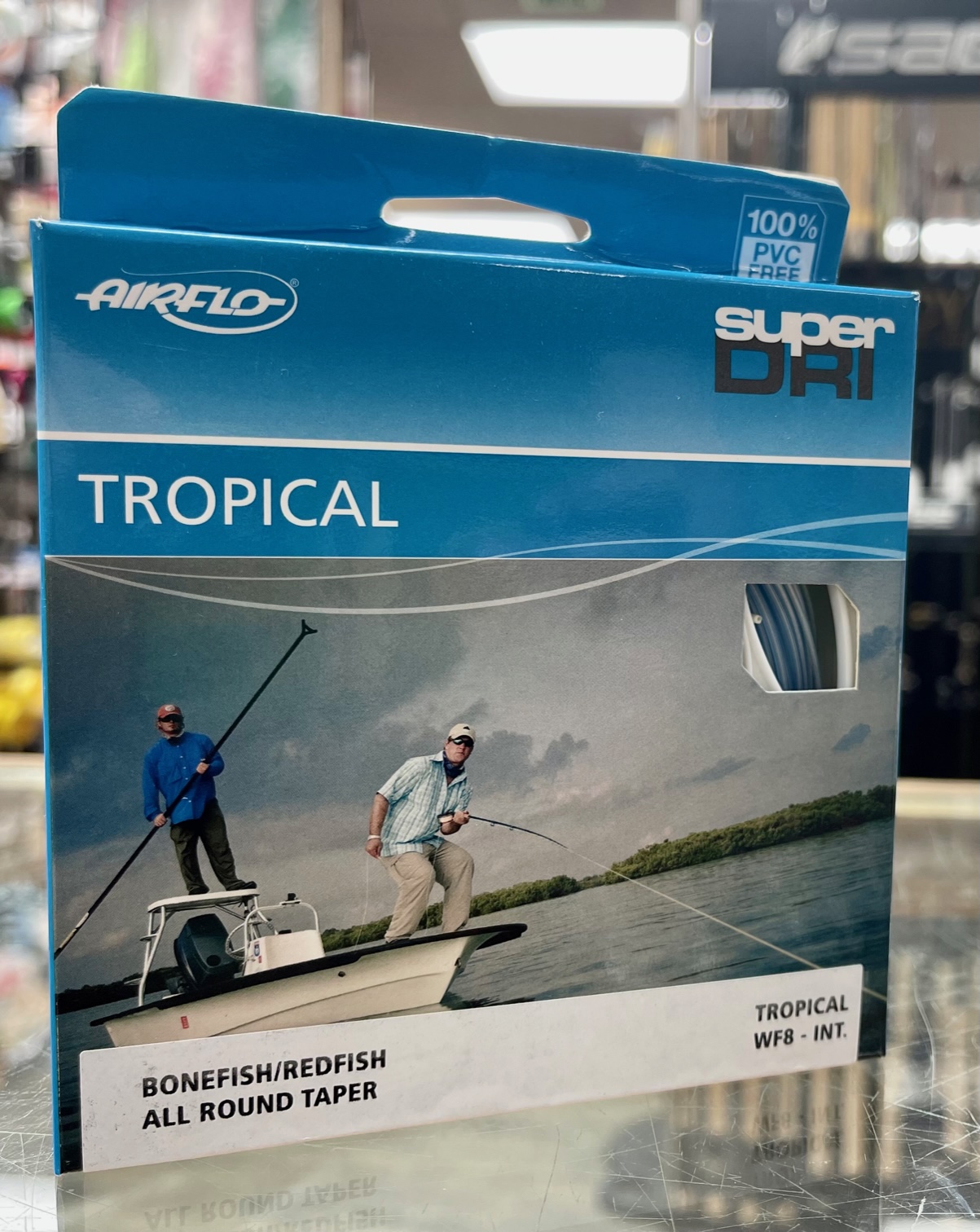 A go to tropical line that has a versatile taper and head length
A go to tropical line that has a versatile taper and head length. The modest front taper and tip diameter help deliver a quiet cast when needed but has enough punch for windy days.
Superdri Xceed Trouttop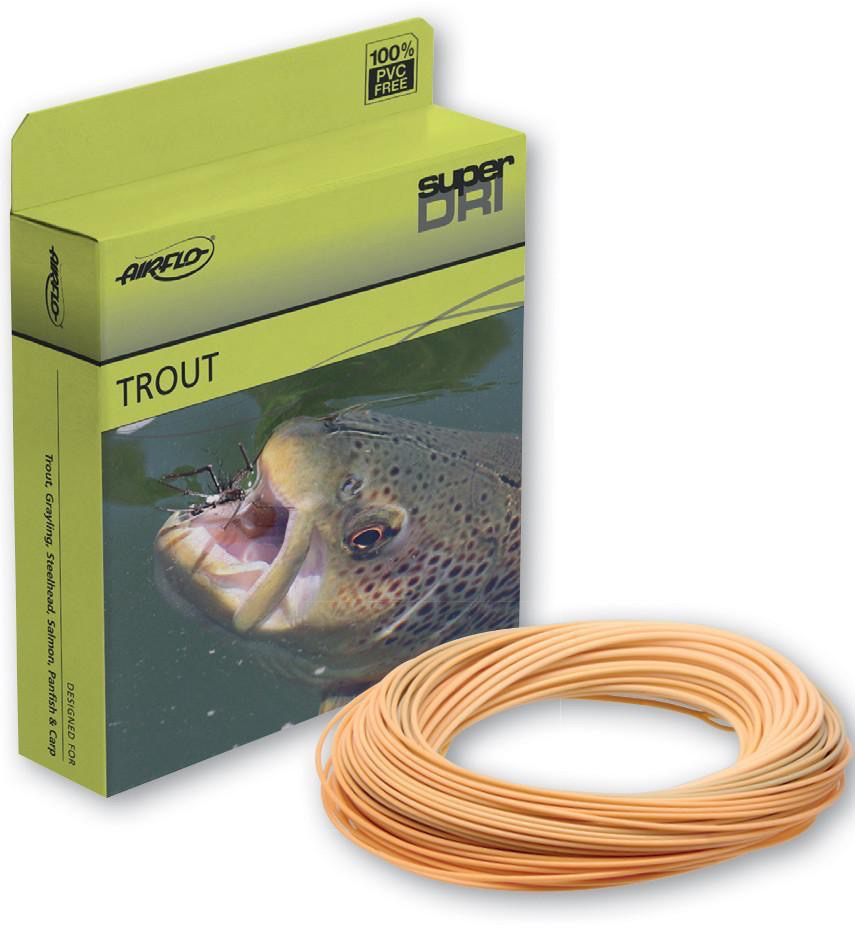 Condensed taper optimized for casting into the wind and generating high line speeds
Superdri Coating repels dirt, water and surface scum
Zone Technology minimizes friction
Low stretch power core
Micro welded loops for fast rigging
---
Rio Products
DirectCore Flats Protop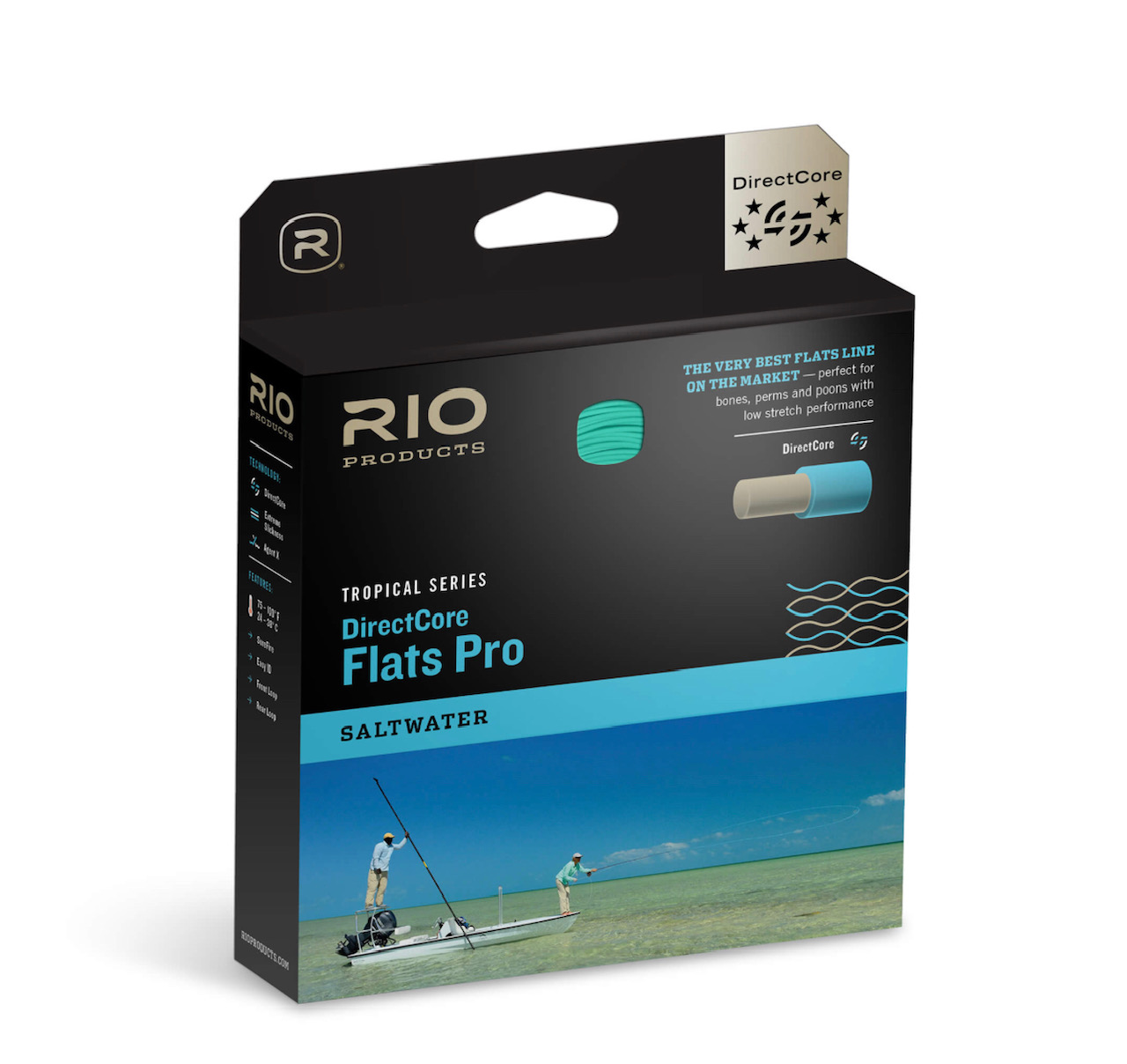 This line has a mid length and long rear taper for smooth, effortless loops, and a weight distribution that provides perfect presentations of just about any fly you are likely to use.
Easy annealing, no memory core that lays perfectly straight on the water
Low stretch "DirectCore" for hard, solid strip sets
25% stronger than equivalent lines
Mid-length head & long rear taper for complete line control
High floating running line that will not sink and impede the cast
DirectCore Tarpontop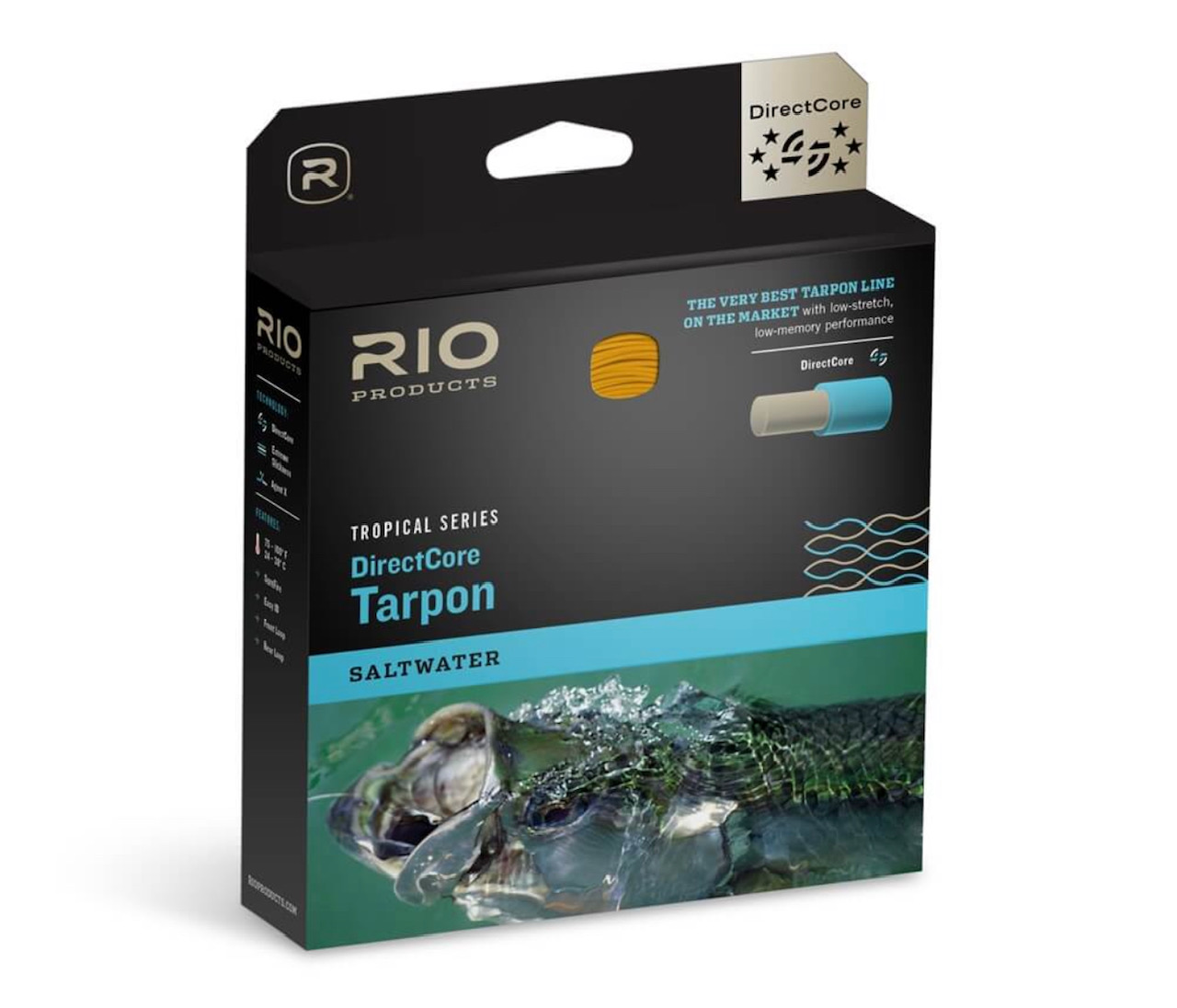 DirectCore Tarpon lines feature short, powerful front taper to easily cast large flies, and a long back taper for stable casts at range.
Effortless casting, accurate line design that turns over typical tarpon flies with ease
Long back taper for fast, second shot casts
Easy to straighten, low-memory core that lays true on the water
Hard, tropical coating will not wilt in heat
GT Tapertop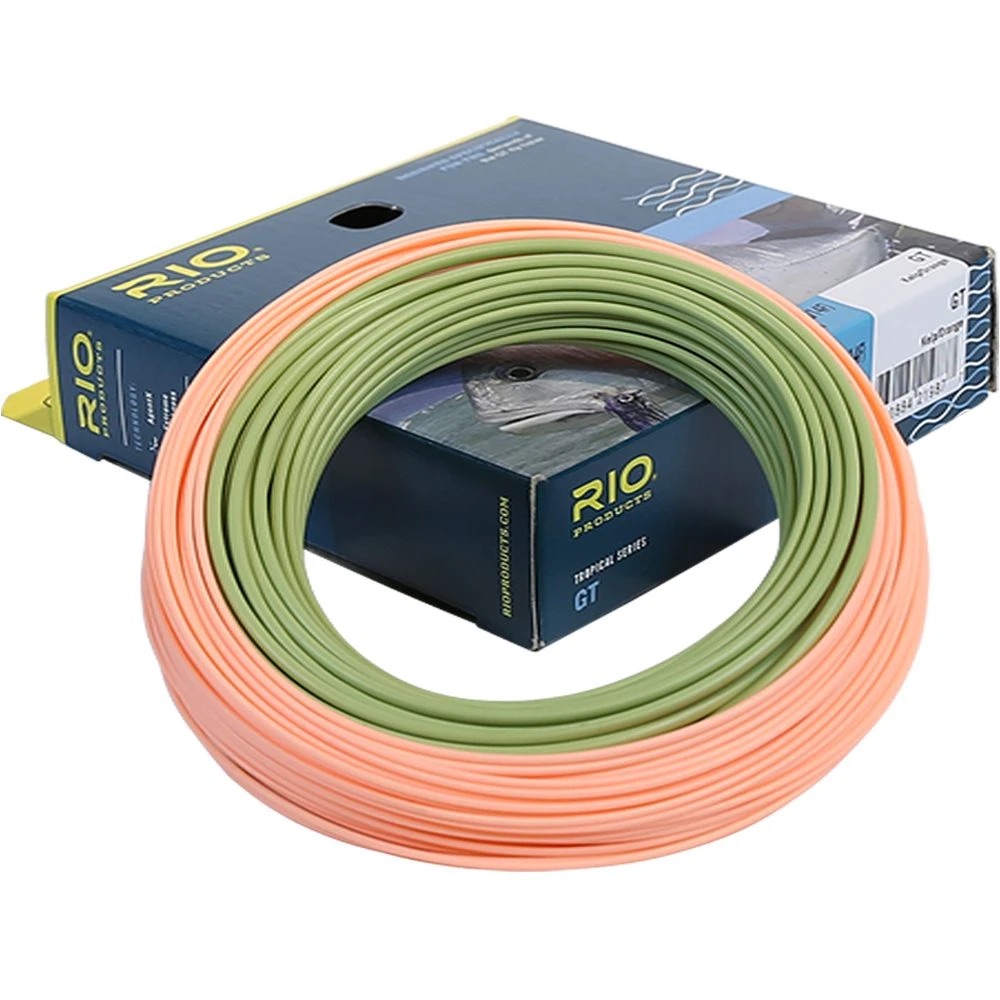 Designed specifically for the demands of the GT fly fisher
Ultra-strong core
Short, heavy head to load powerful saltwater rods
Short, aggressive front taper to cast large flies with ease
Tropical core with a hard, saltwater coating
Intouch 15ft Sink Tiptop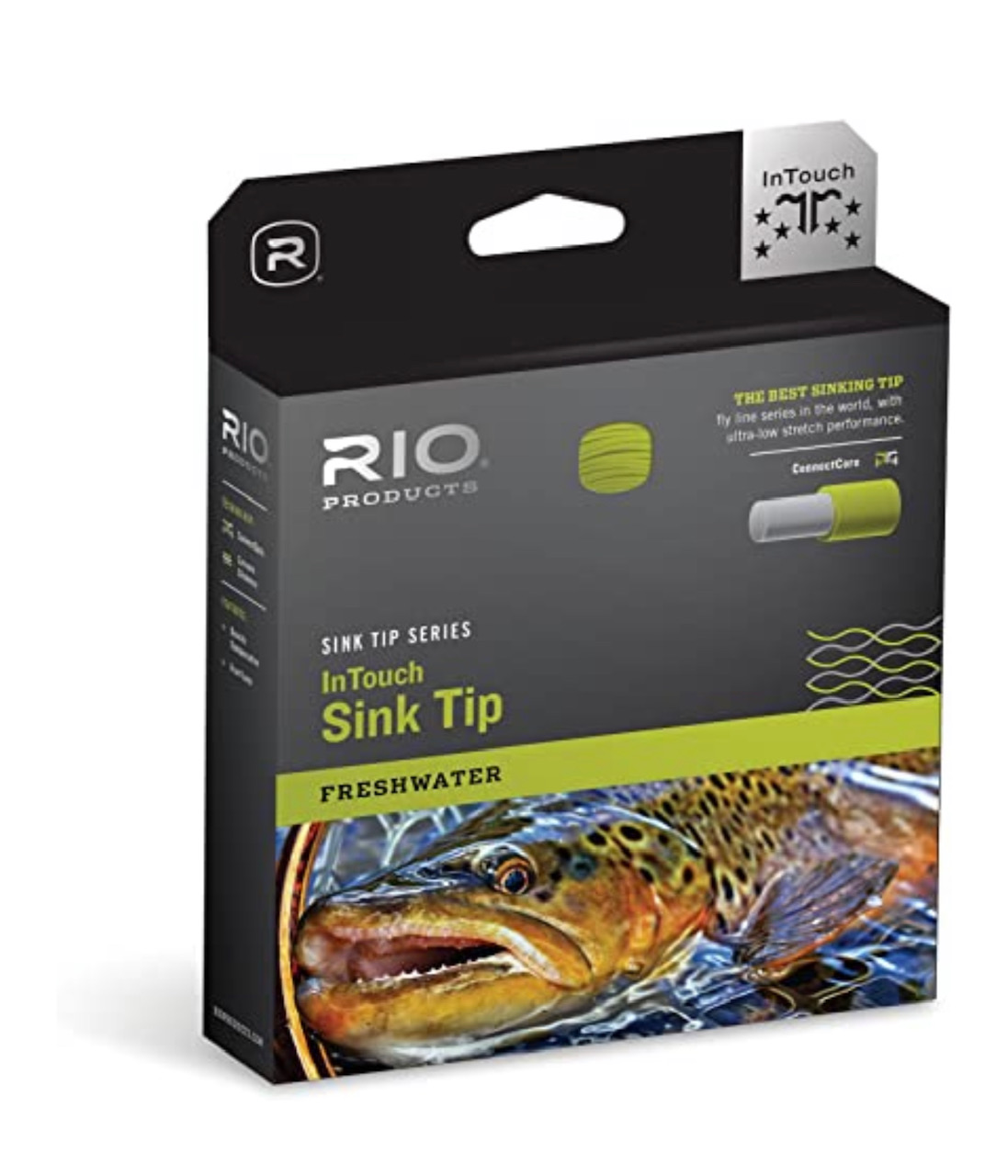 A sinking tip line that is specifically built for anglers that like a balanced casting rig.
Ultra-low stretch ConnectCore for maximum performance
Easy casting body section eliminates the characteristic "kick"
Density Compensated tip for fly control
Smooth casting tapers, that are easy to cast
InTouch Big Nastytop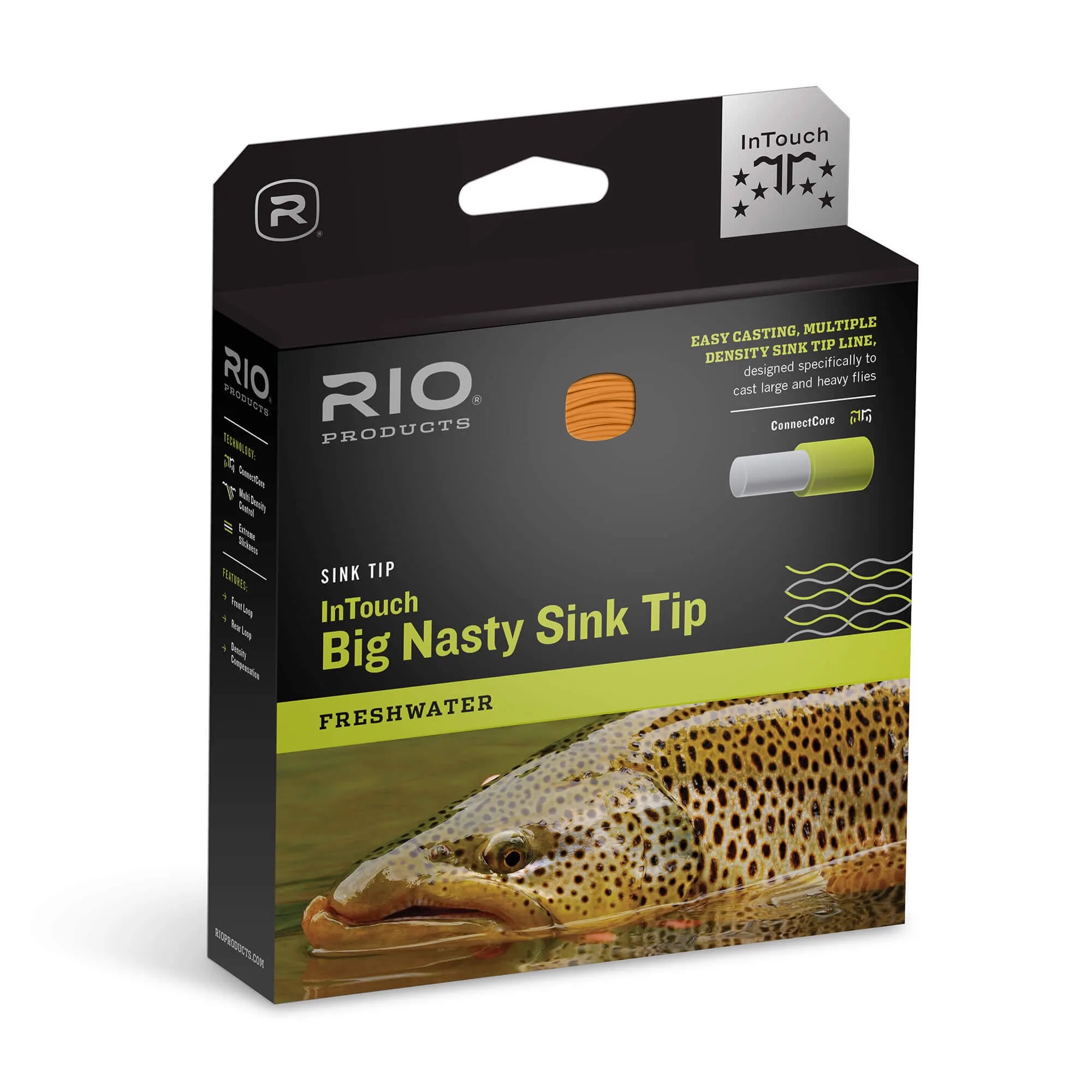 Perfect for casting large streamers, with front-loaded weight distribution that easily casts the biggest flies.
Front-loaded to cast large flies with ease
Multi-Density Control for maximum casting and fishing performance
Ultra-low stretch ConnectCore
InTouch CamoLuxtop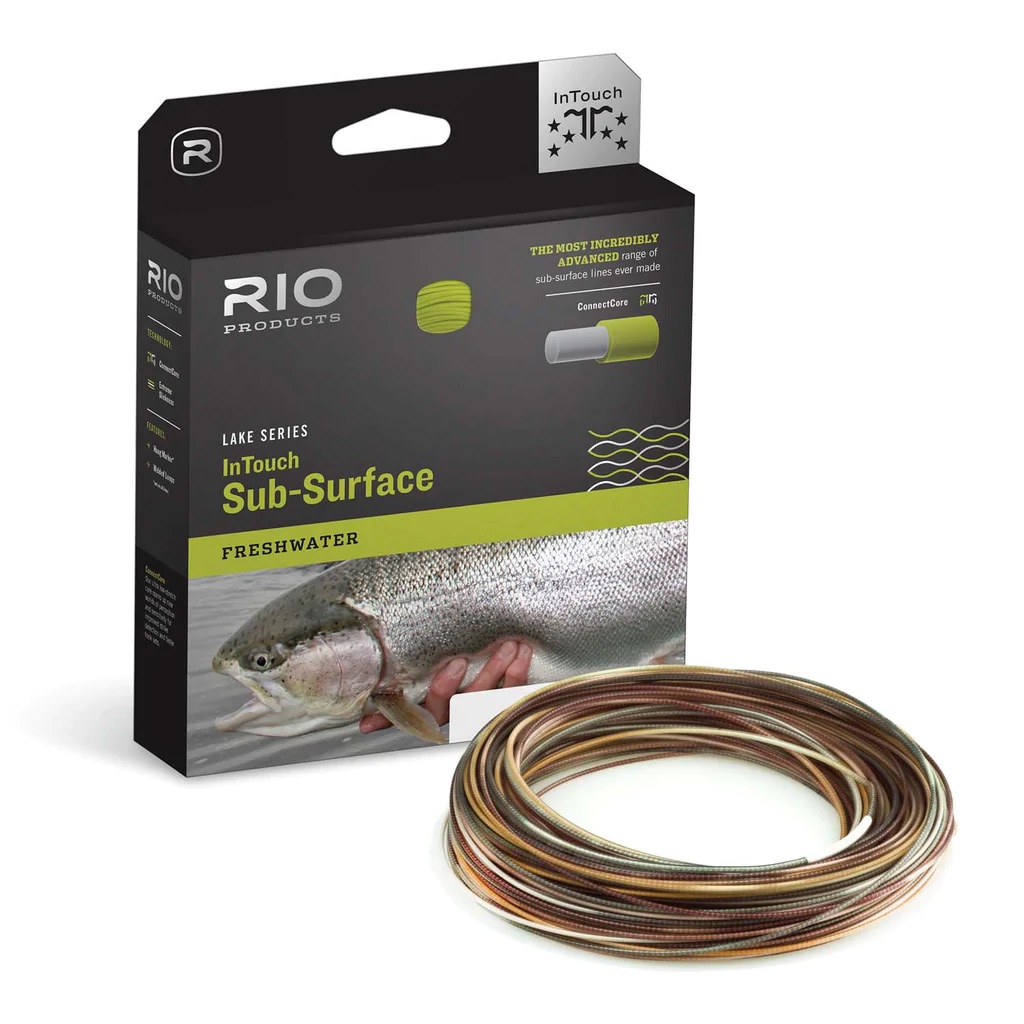 The line is built with a unique camo coloration that is extremely effective when targeting wary fish in clear water, and is deadly efficient for fishing between 2ft and 6ft depth in lakes.
Ultra-low stretch core for maximum sensitivity
Hang Marker helps indicate when to cast (not on all lines)
Short, front-loaded head for easy casting
Welded loops for fast rigging
Intouch Deeptop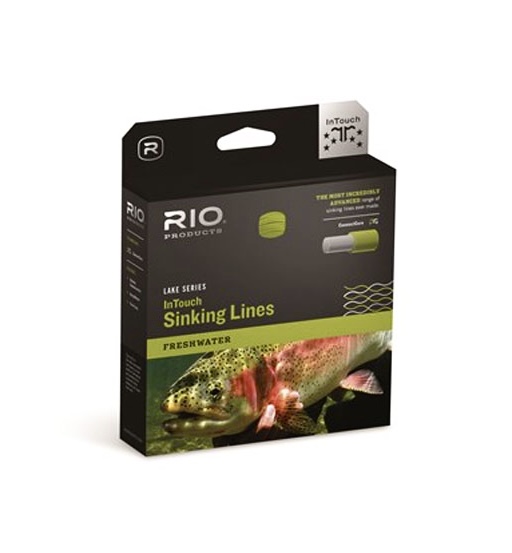 Developed for the lake angler and packed with the very finest benefits to help anglers catch more fish.
Ultra-low stretch "Connect-Core" for ultimate sensitivity
"Hang Marker" helps determine where the end of the line is
Welded loops for super-fast rigging
Easy casting, powerful head to load at close range
InTouch Midge Tip Longtop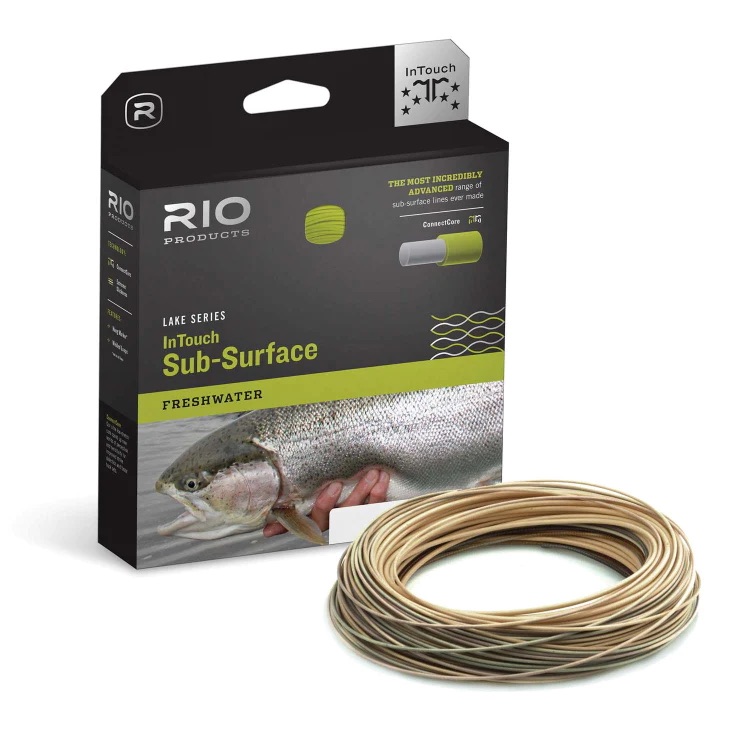 This line is deadly effective on windy days and when fishing in shallow bays, close to lake shores and over the top of weed beds, and perfect for fishing nymphs, emergers and chironomids in the top 24 inches of the water column.
Ultra-low stretch core for maximum sensitivity
Hang Marker helps indicate when to cast
Short, front-loaded head for easy casting
Welded loops for fast rigging
Intouch Outbound Coldwatertop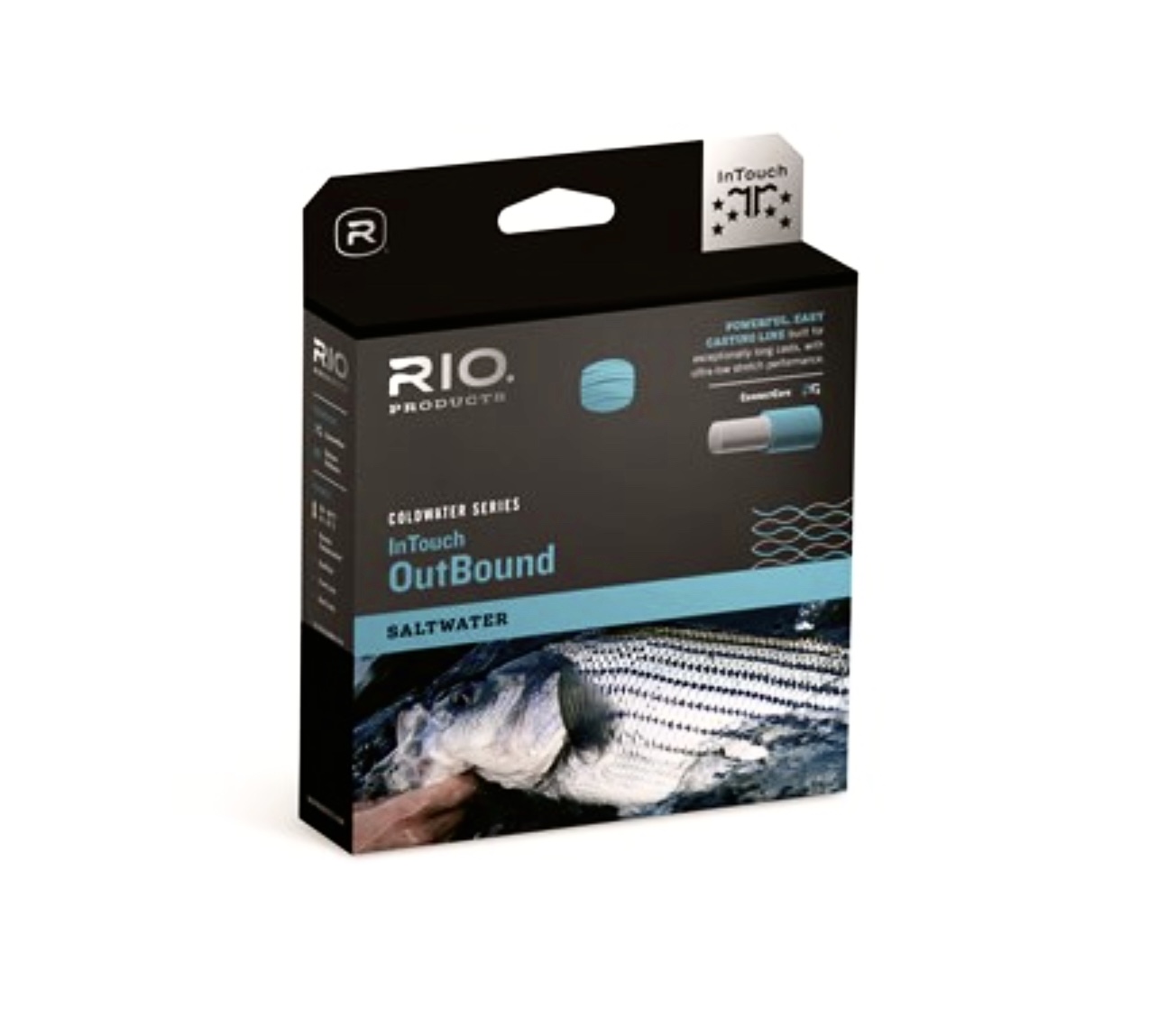 The Outbound line is made to cast very long distances with ease.
Ultra-low stretch ConnectCore for maximum performance
Front-loaded to cast large flies with ease
Designed for easy distance
XS Technology for a super slick coating
Intouch Outbound Shorttop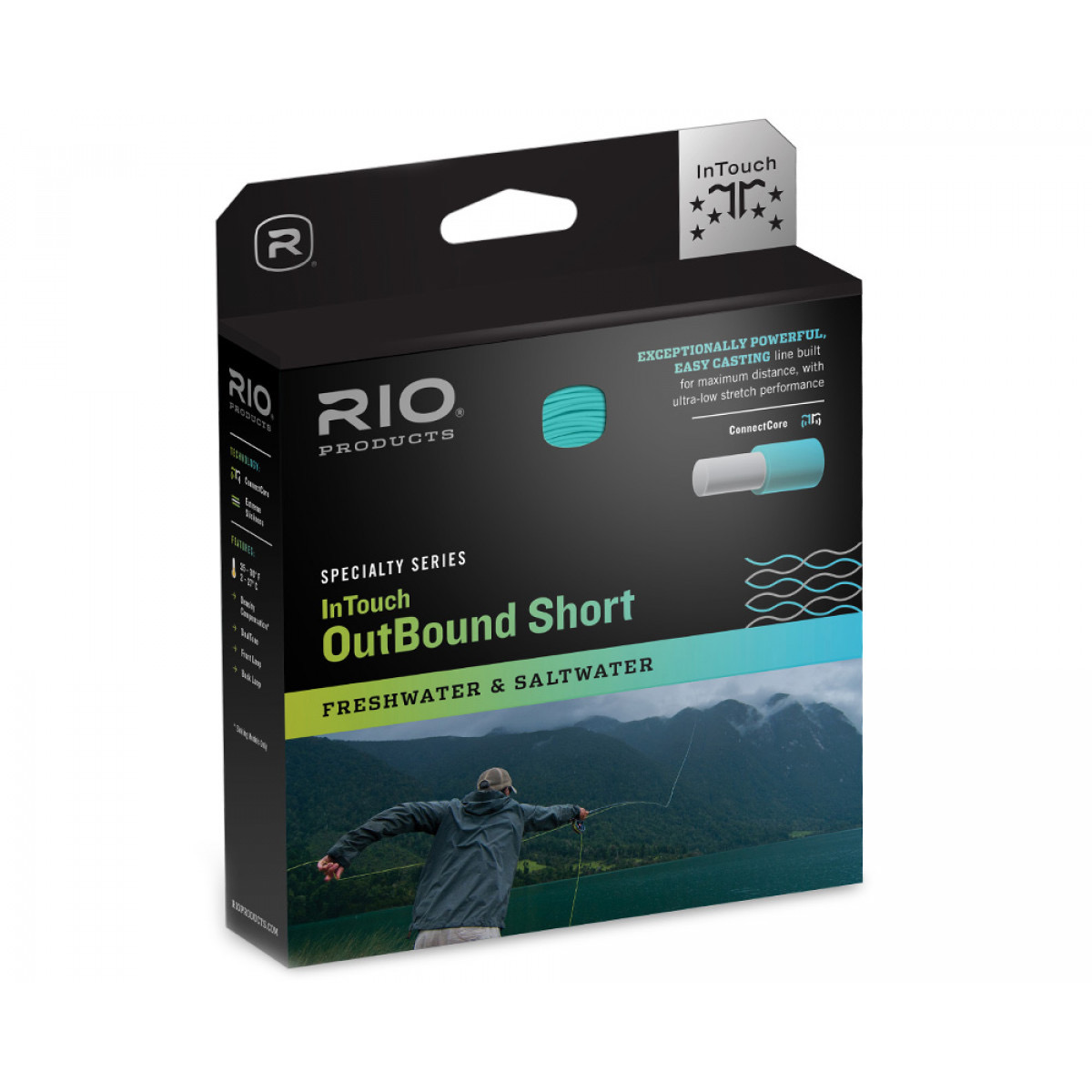 Specifically designed to cast large and heavy flies long distances
Ultra-low stretch ConnectCore for maximum performance
Front-loaded to cast large flies with ease
Designed for easy distance
XS Technology for a super slick coating
Welded loops for fast rigging
InTouch Single Hand Speytop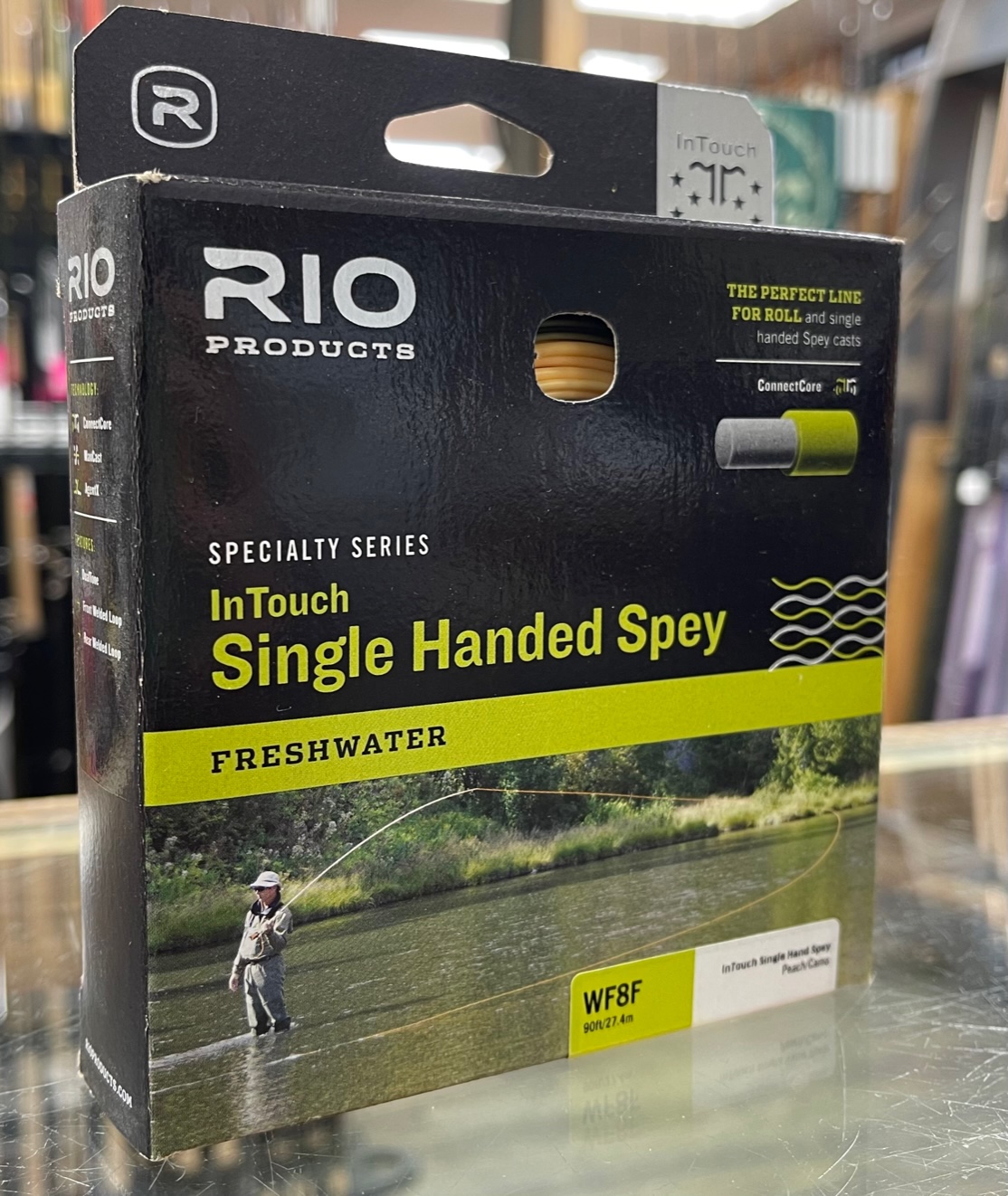 The perfect line for roll and single handed Spey casts
The Single Handed Spey line has been designed to be a fantastic tool for anglers that prefer/need to perform roll and single-handed Spey casts. The rear weight distribution loads a rod deeply in the tightest of quarters, allowing anglers to make long, effortless casts with obstacles close behind. Though primarily designed for roll casting, this line also performs exceptionally easy overhead casts with incredibly smooth loop control. Built on RIO's ultra-low stretch ConnectCore the line provides groundbreaking levels of sensitivity and performance.
Intouch Trout/Steelhead Indicatortop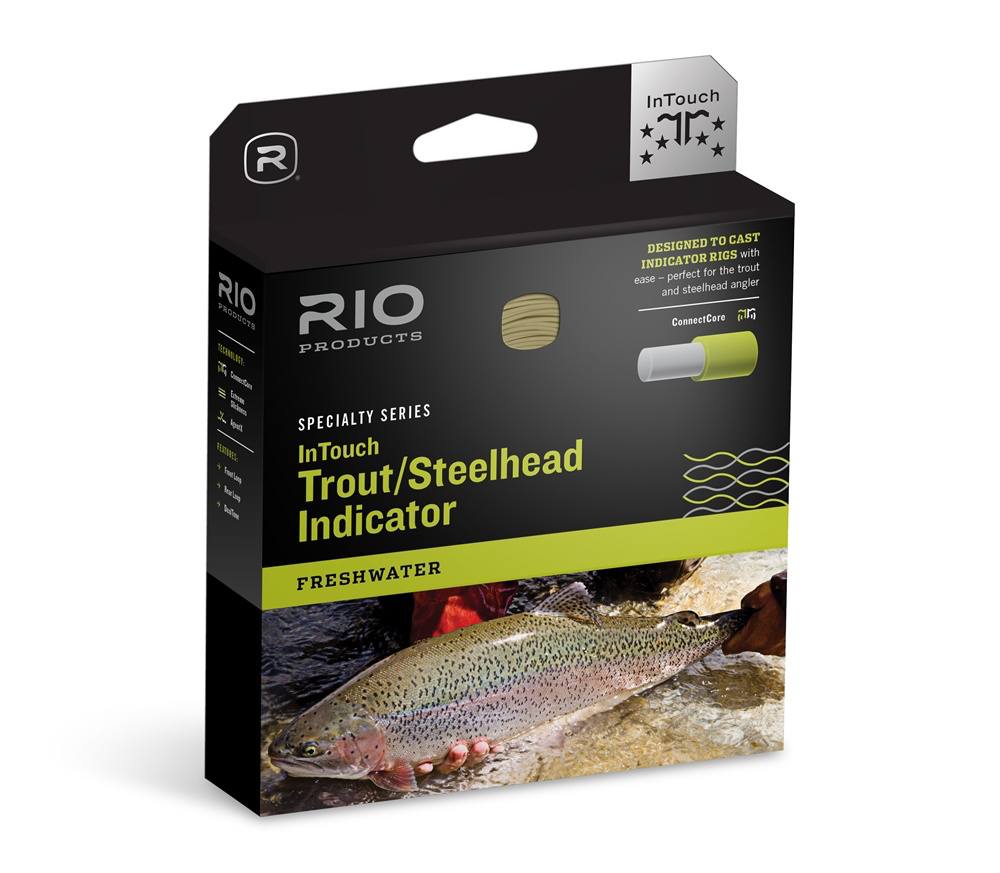 Designed to fish indicator rigs in a river with control at long range
Powerful front taper to cast indicator rigs
Ultra-low stretch ConnectCore for maximum performance
Long rear taper and head for mending and line control
Coldwater coating ensures no line memory off the real
---
Scientific Anglers
Mastery ARTtop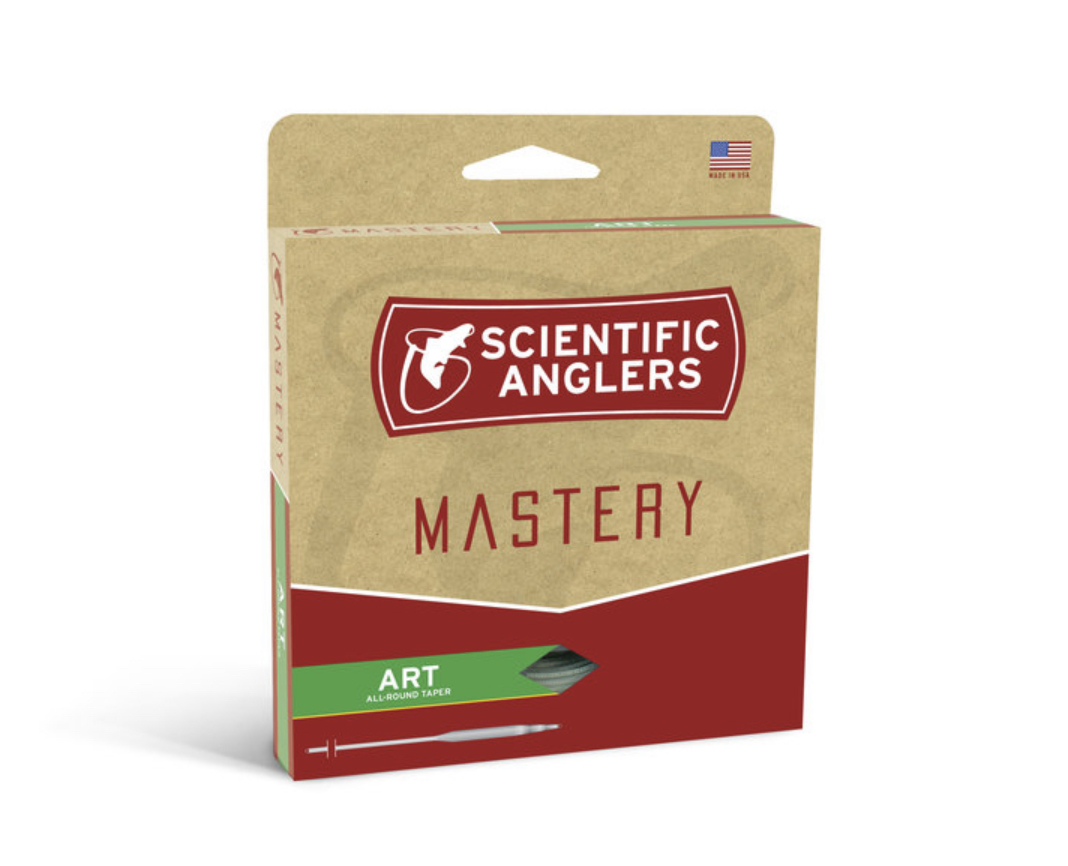 All-Round Taper
The All-Round Taper, or ART, is perfectly designed to handle nearly every freshwater fishing situation imaginable. From small dry flies to turning over nymph rigs, the Scientific Anglers Mastery ART Fly Line has the power to turn over any fly without sacrificing delicacy. Built with an extended front taper for pinpoint deliveries, the ART features a muted color scheme with a camo tip for even the most wary of fish. Excels at single-hand Spey casts.
Mastery Billfishtop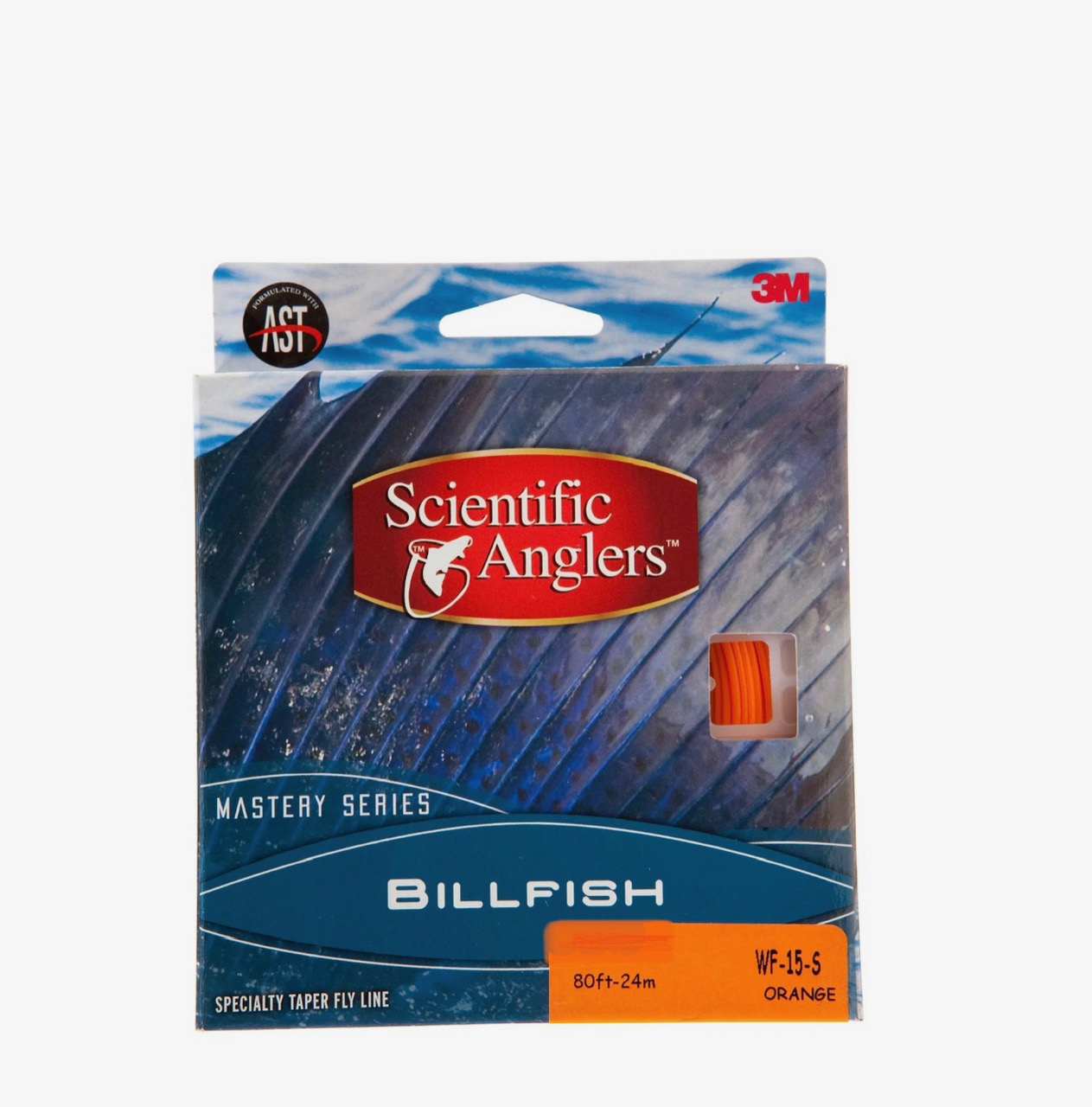 It's the ultimate choice for casting huge, wind-resistant flies to sailfish and marlin.
Short powerful front taper to turn over the most massive saltwater flies
Overall taper profile improves performance in the wind
promotes short, quick casts with less effort
Sink rate: 4.50-5.00 ips
Mastery Bonefishtop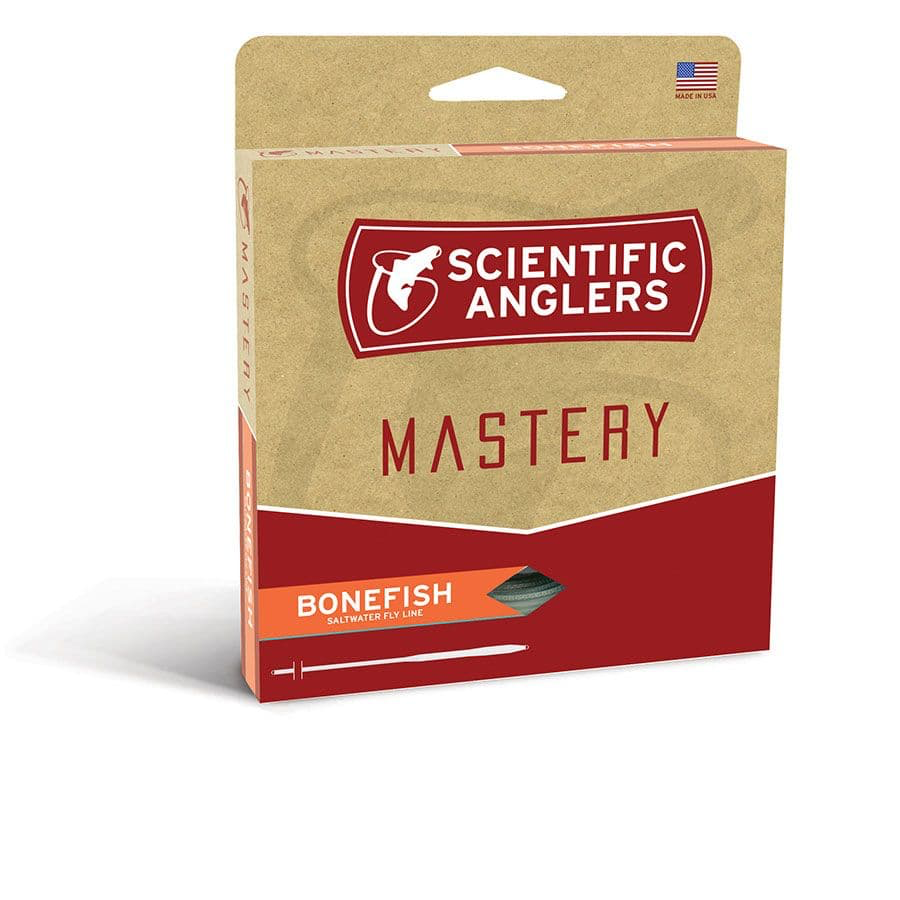 Revised taper for delicate deliveries to skittish fish
Precise presentations in tropical conditions
Stiff coating and core for enhanced shooting
Looped on both ends quick rigging
Long head for fly control and casting accuracy
Tropi-Core technology for tropical climates
Mastery GPX Hovertop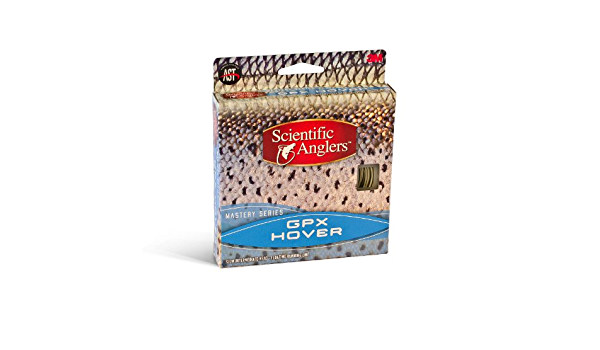 Designed to float just below the surface, the Hover is perfect for lake fishing chironomids and emergers, getting your line under surface chop in windy conditions.
Slow intermediate head with floating running line so your line sits just under the surface
Half-size heavy for quick loading of fast action rods
Compact WF taper helps the line cut through the wind and turn over bigger flies with finesse
AST coating for improved casting performance
Low memory core
Optimized for cold conditions
Mastery Nymphtop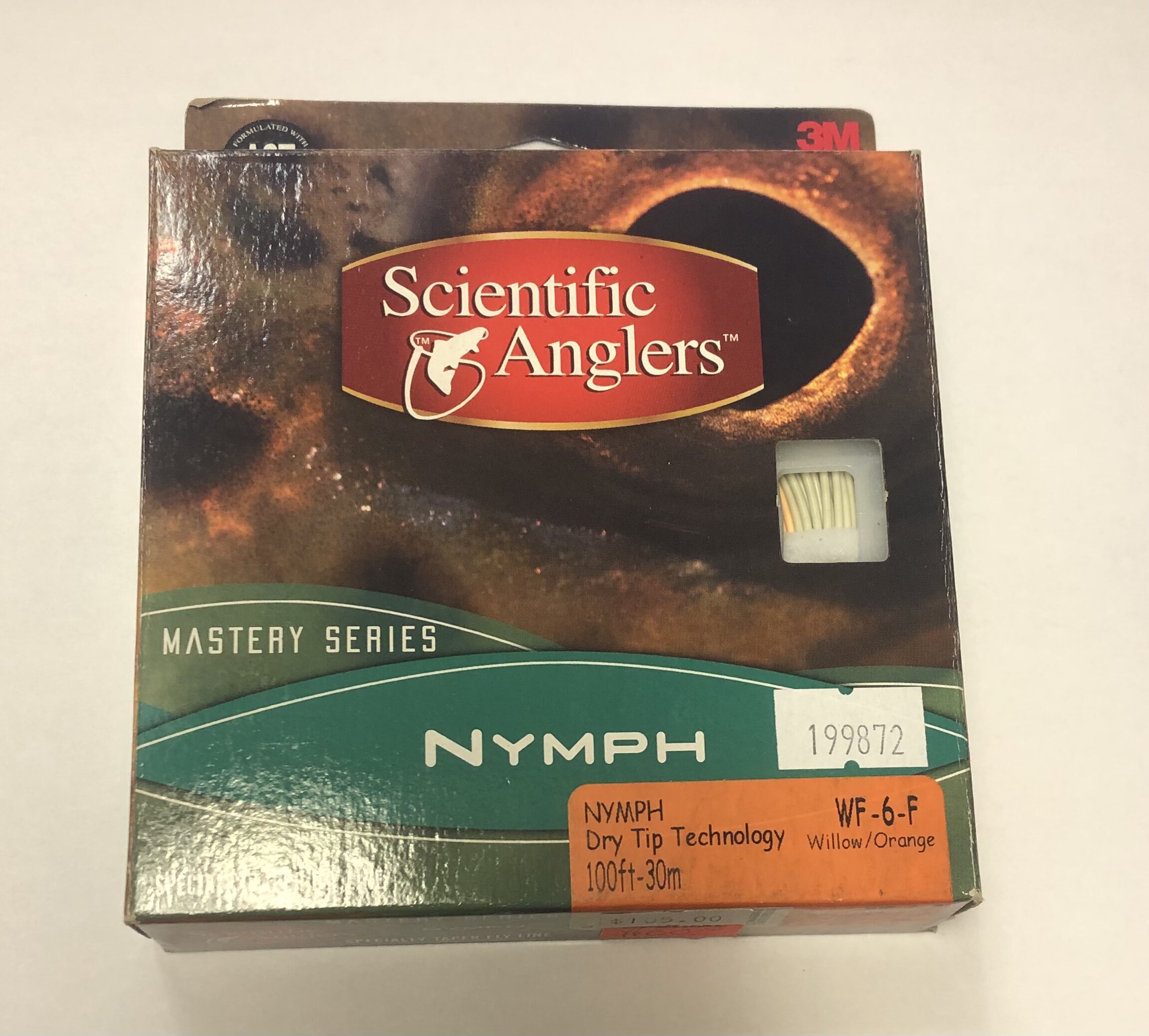 The unique power-nymph design easily turns over weighted flies, split shot, and wind resistant strike indicator rigs, while the long compound tapered head facilitates long-distance line control.
AST for improved casting
Long compound taper for improved mending and casting
High floating indicator tip
Welded loop on the front for fast rigging
Mastery Profesional Custom Tapertop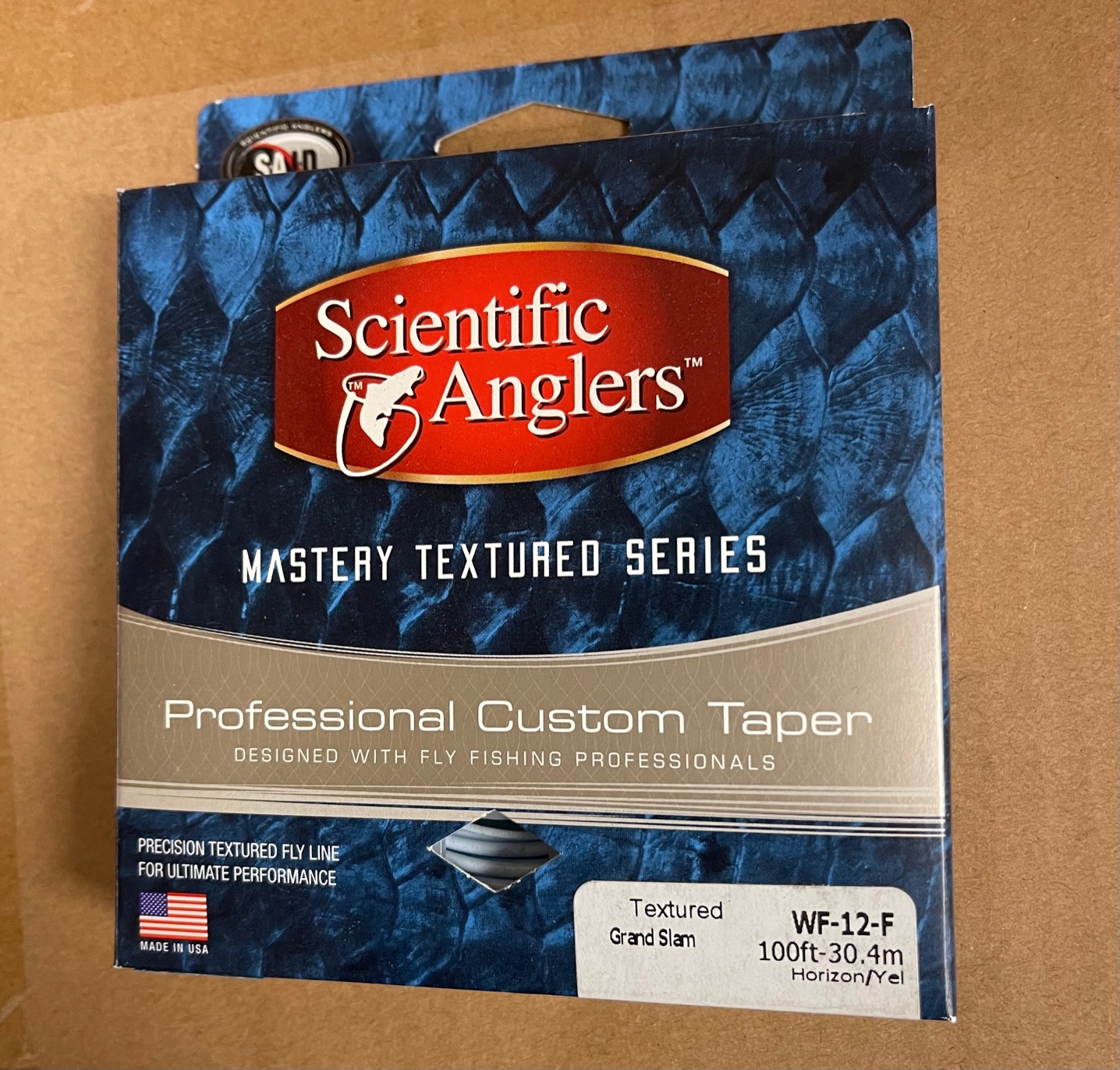 Designed with fly casting profesionals for superior casting, shooting, and durability
Textured surfaces trap air to:

Improve flotation
Reduce drag on line pick-up
Shed water on back cast

Low memory and minimal tangling
Mastery Redfishtop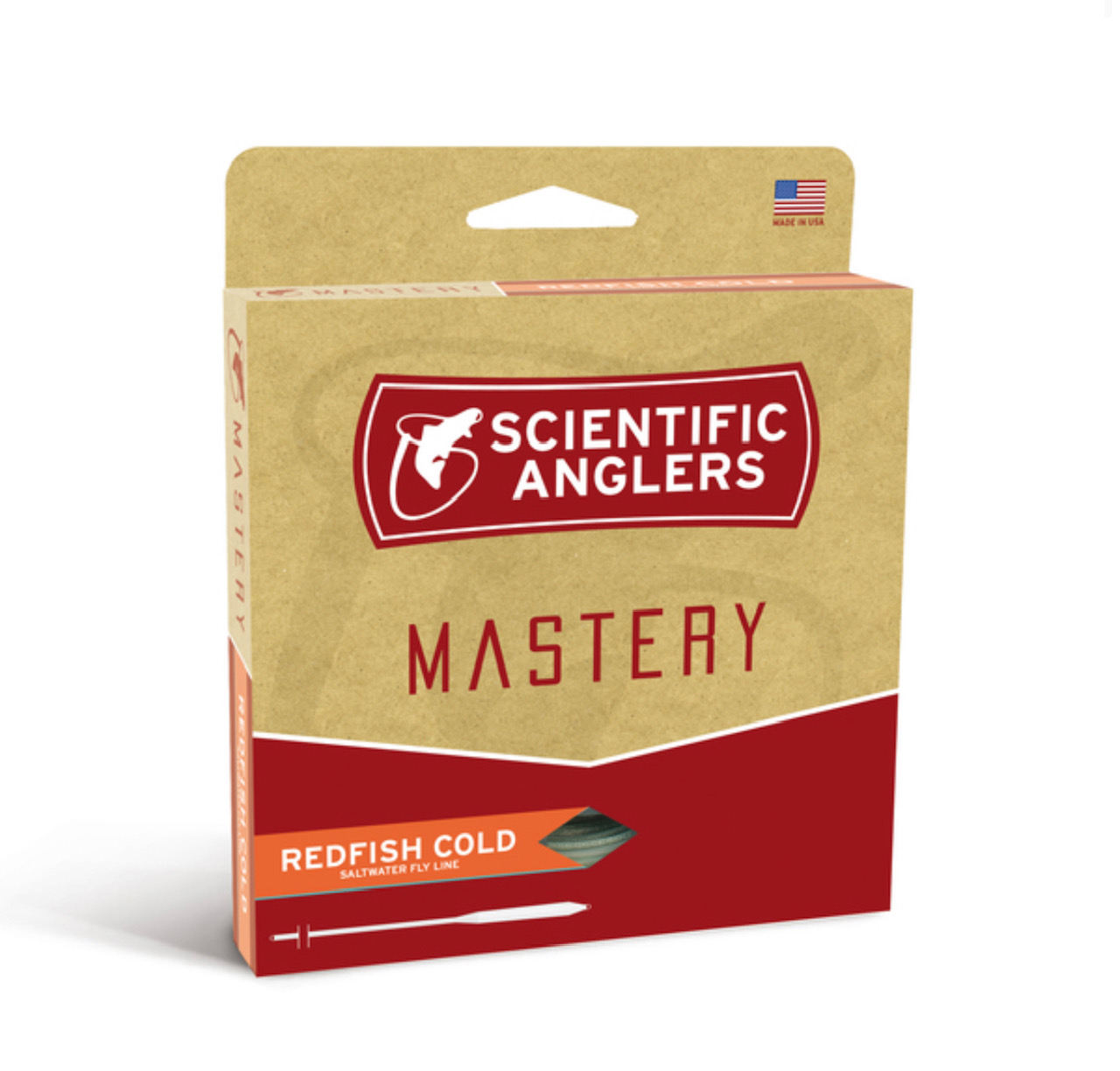 Mastery Redfish delivers reliable all-round performance and the ability to deliver flies quickly and accuretly
Slightly heavier to increase rod load
AST coating for improved performance
Braided multifilament core
Mastery Saltwatertop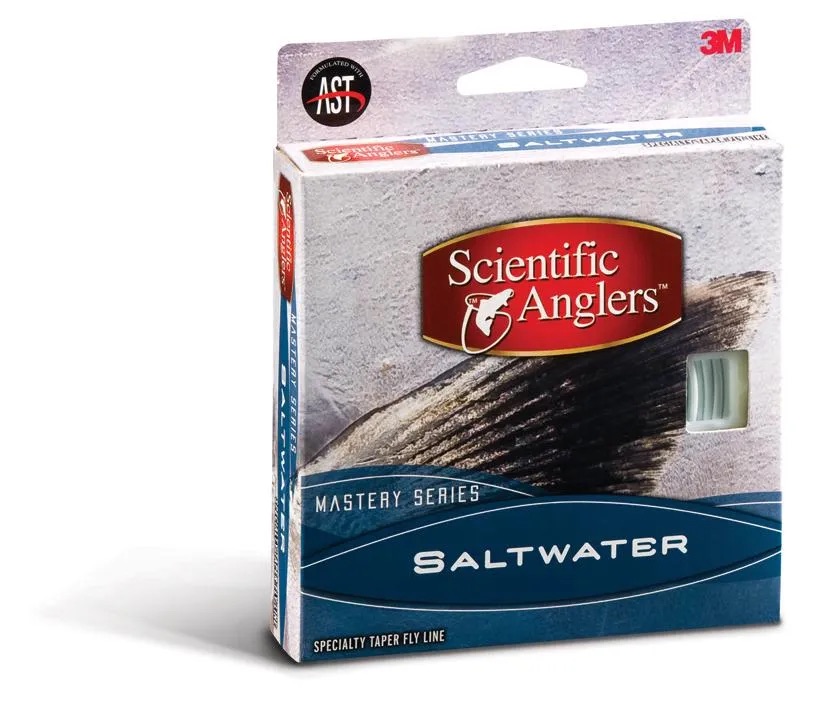 The mastery saltwater is specifically designed to deliver top casting performance in many different angling situations. Its compound taper improves performance in the wind without compromising deliver.
High floating to avoid weeds and coral
Compound taper for improved performance and delivery
Small overall diameter to reduce wind resistance
Mastery Saltwater Clear Tiptop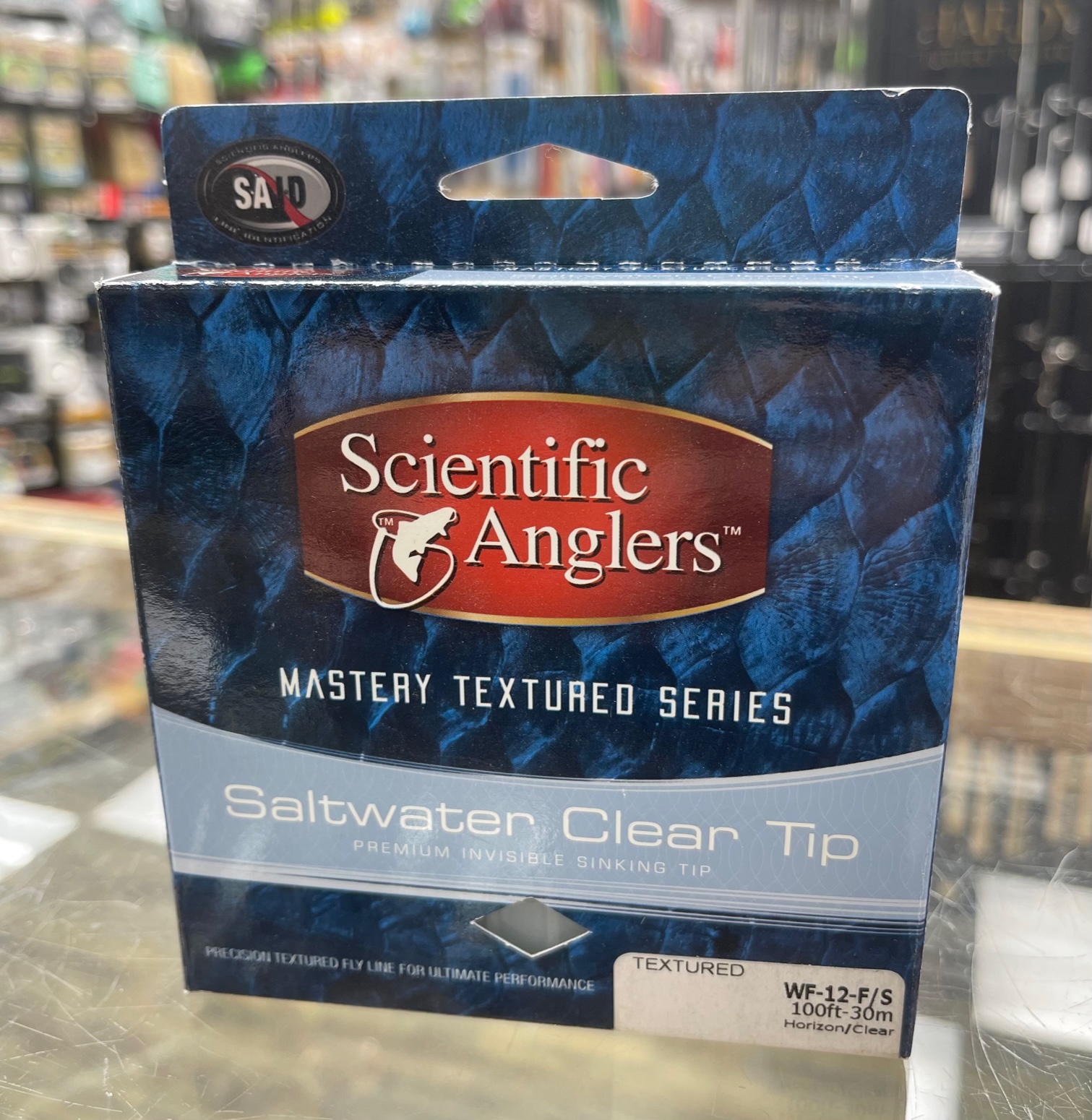 The Saltwater clear tip is a great line for casting mid to large flies in saltwater. This line also performs very well in windy conditions and is great for delicate presentations.
Clear tip for stealth
Great taper for delivery of mid to large saltwater flies
Low tangle for those boat deck casts
Good for windy conditions
Sink rate: 1.5-2.00 ips
Mastery Short Belly Tapertop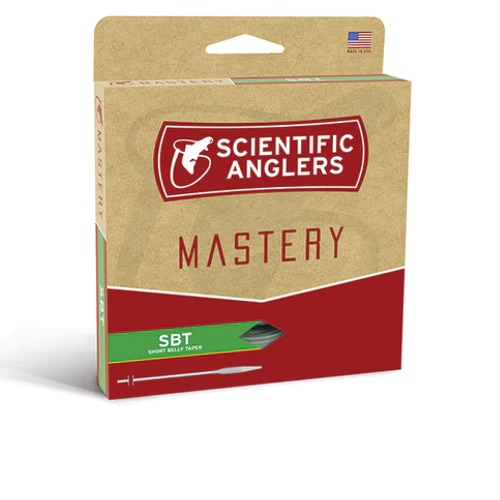 Short Head design with handling line delivers flies short-to-meduim range with extended line control
Turns over weighted nymphs and streamers, yet offers light presentations when used with long leaders
Camo non-spooking tip, bright coloured belly for easier handling and line control
Well suited for single hand spey casts
Braided multifilament core
Mastery Streamer Expresstop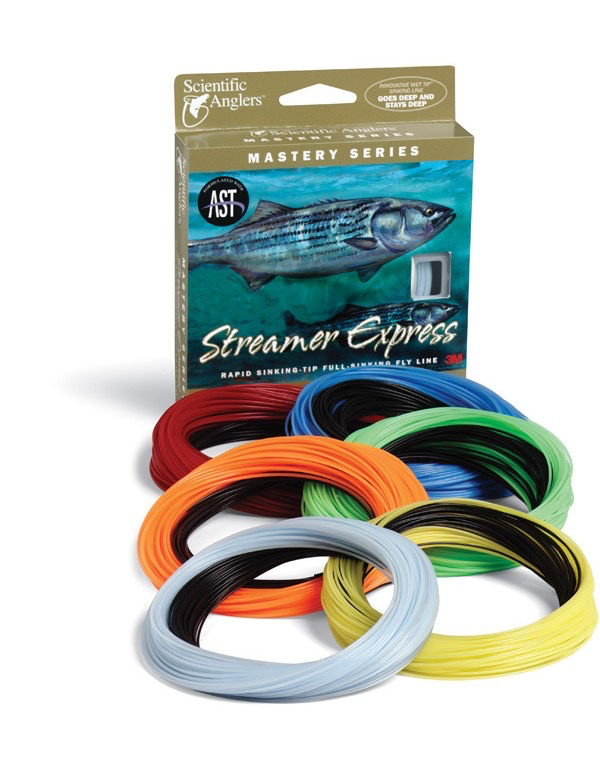 Whether you are fishing just below the surface to deep down, we have designed the line for you.
Low-visibility slow-sinking head
For long casts and big flies with minimal false casting
Intermediate running line with AST
30' slow-sinking head
Slow Sink: 1.75 – 2.25 ips, sinks 1' – 6'
Monofilament core
Mastery Tarpontop
Designed specifically for presenting large flies to tarpon
Smooth casting, with a delicate delivery and tangle-free design
Stealthy colour scheme for wary fish
Short head for quick rod loading
Tropi-core technology for tropical climates
Mastery Versatile Presentation Tapertop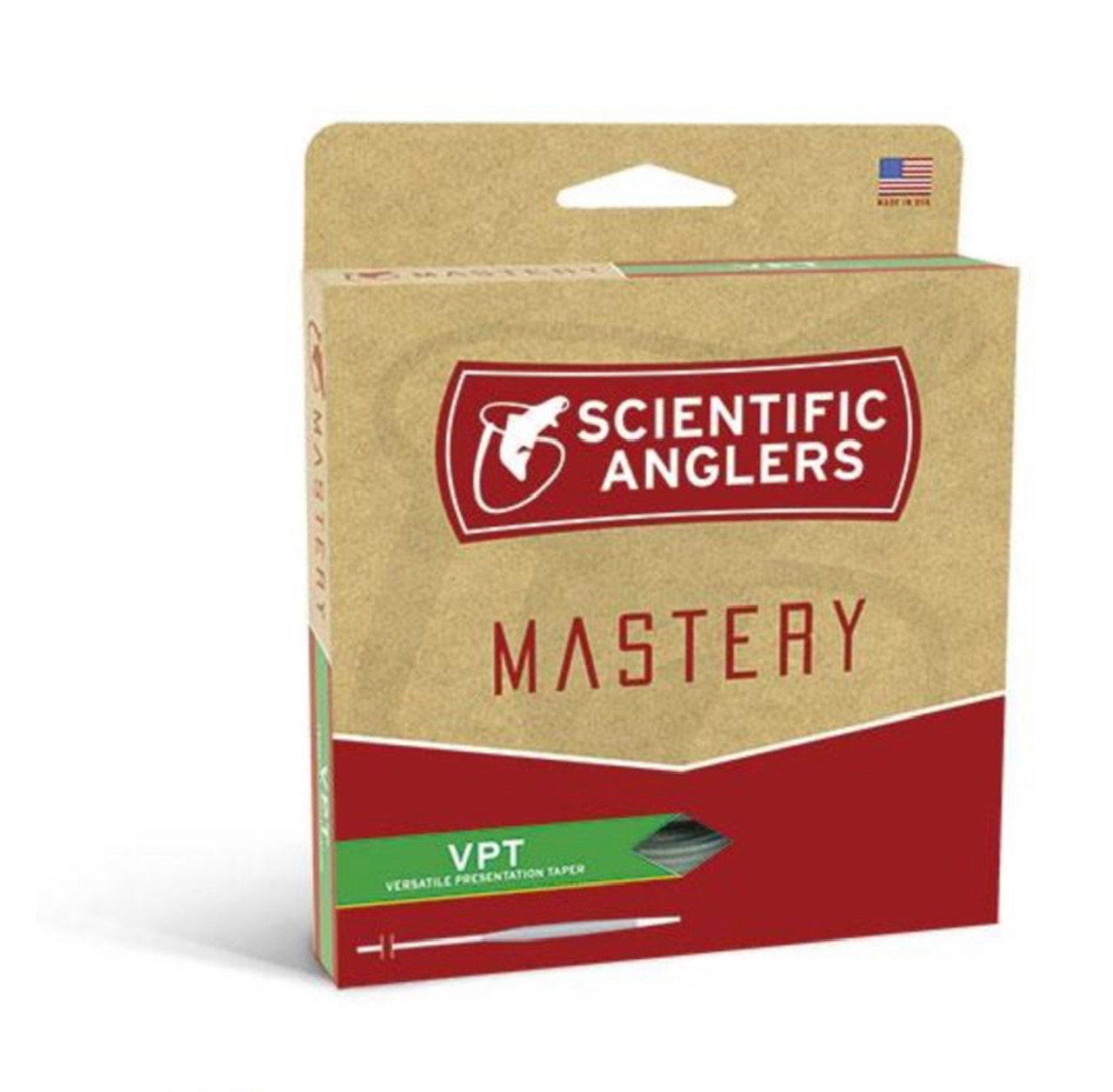 The VPT is specifically designed for the most delicate of presentations
Perfect for delicate dry fly fishing
Sharkskin textured tip for high flotation
Great for roll-casting and soft presentations
Excellent line control in close or at distance
Braided multifilament core
Mastery Wet Tiptop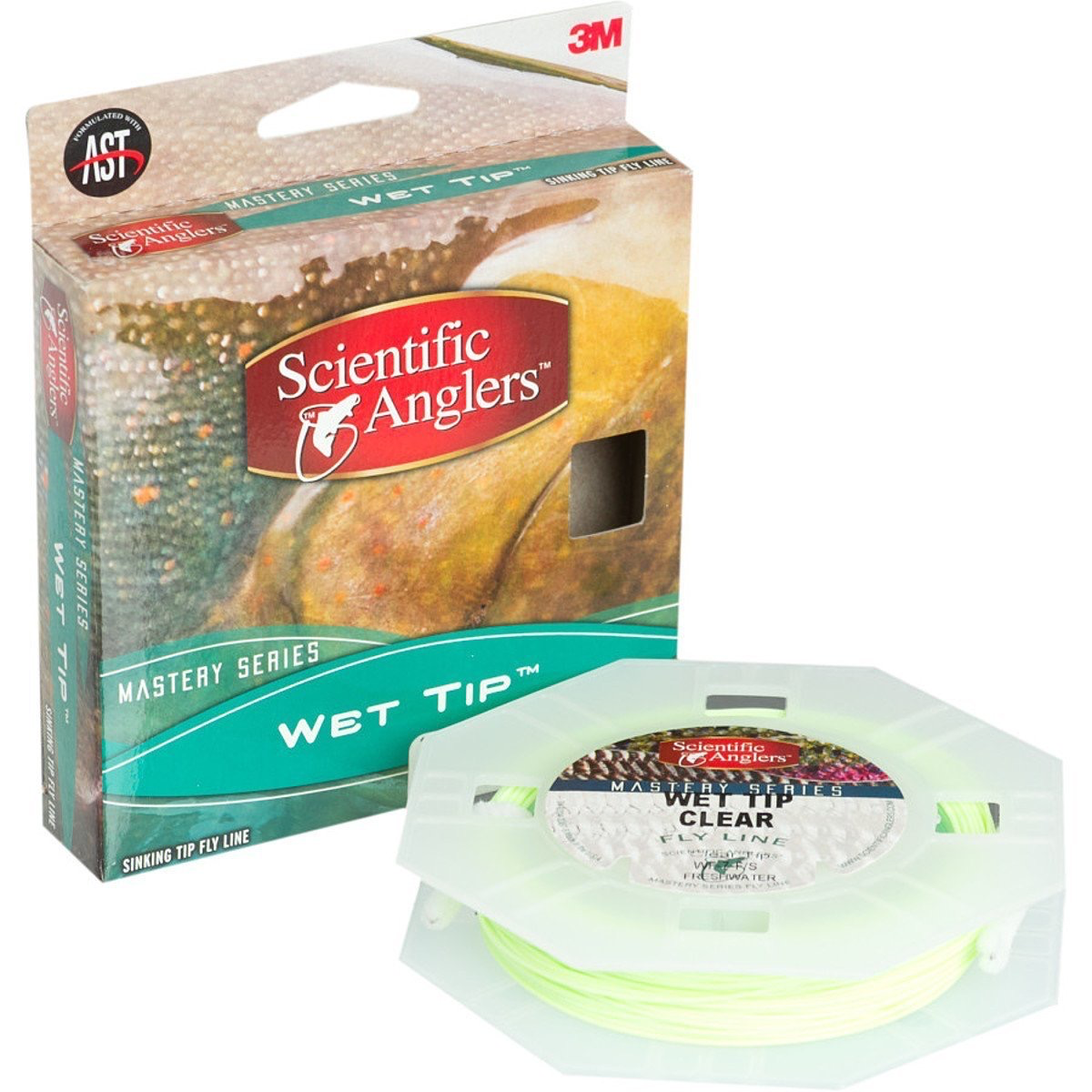 The Scientific Anglers Mastery Series Wet Tip fly lines are a multi-situation sinking tip allowing the angler the advantage they need to present the flies at any depth.
Cast large flies to a distance
Wet tip also available in intermediate
Ideally suited for moving water situations
SharkSkin Magnum Tropictop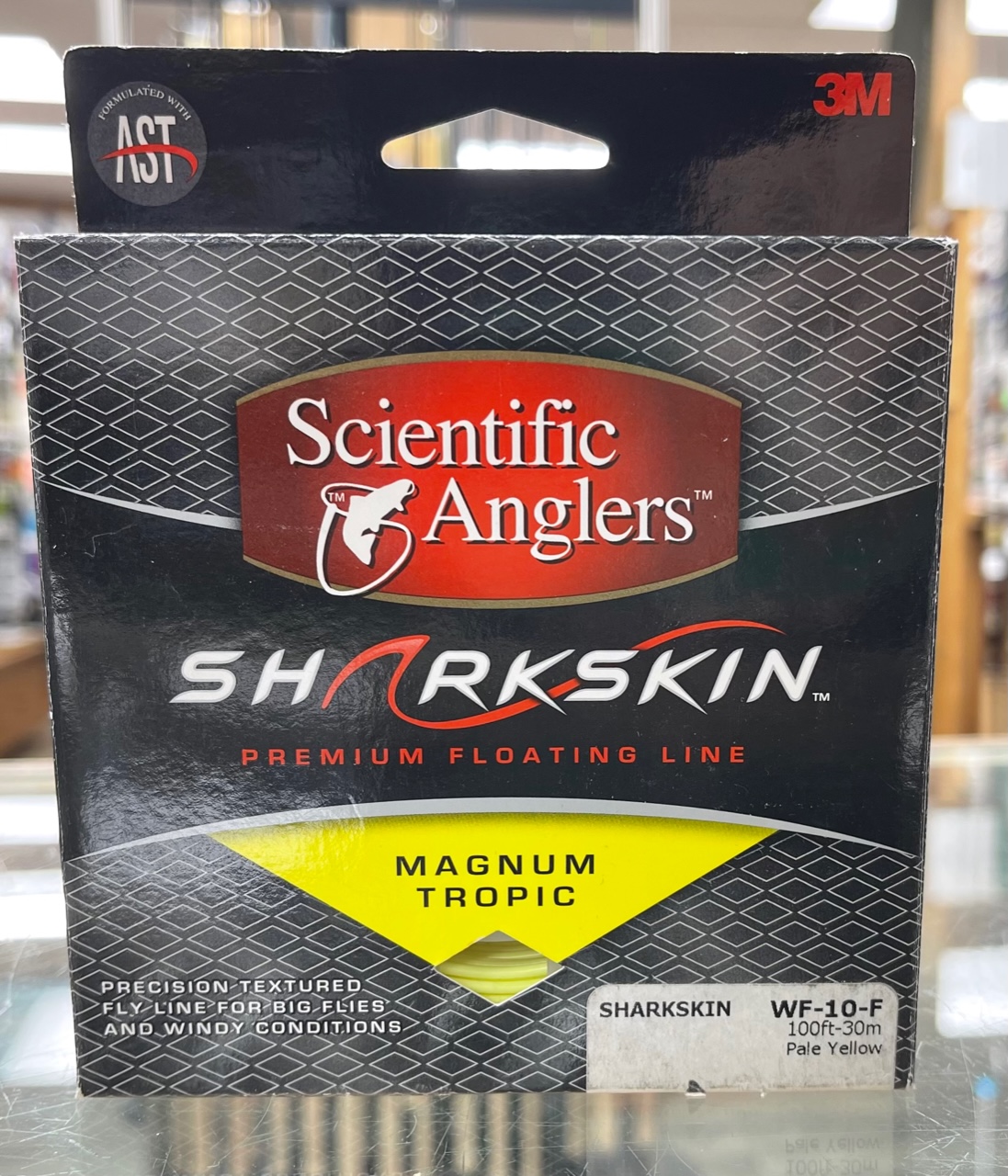 Magnum tropic incorperates great performance and power in a single line for big flies.
Powerful yet smooth taper
Low tangle
Cast big flies with ease
Excels in hot and windy conditions
Sonar Custom Sinking Linetop
This line has fall stripers written all over it. Built on our coldwater camouflage it will get you on the blitz with out the tangles
Based on our popular Infinity Salt taper
Made half-size heavy for larger flies and windy days
Full intermediate, coldwater coating over camouflage core for stealthy presentations with minimal memory in cold to medium waters
Sink rate: 1.25 IPS (intermediate)
Sonar Sink 30 Warmtop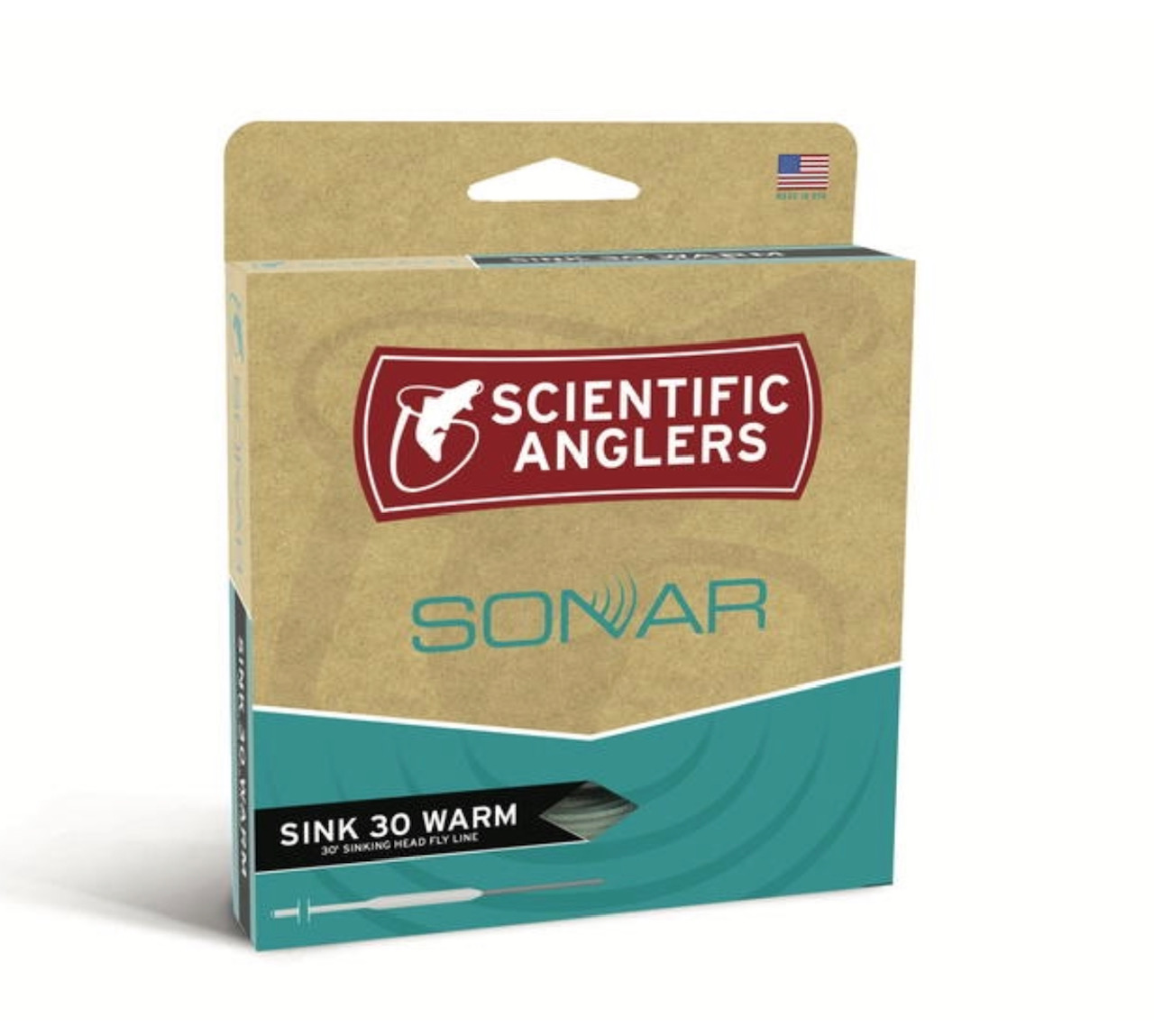 Whether you're throwing streamers for trout, big flies for muskie, or even fishing stillwaters, we have the perfect sinking line for you. Get down, and stay down, with SONAR.
30' extra-fast sinking head with handling line for better casting and control
Intermediate running line with ST+ slickness additive
High durability and low tangling
For temperate climates
Super Fast Sink: 4.0 - 8.0 ips, sinks 4' - 15'
Replaces Mastery Streamer Express
Braided Multifilament core
Sonar Sink Tiptop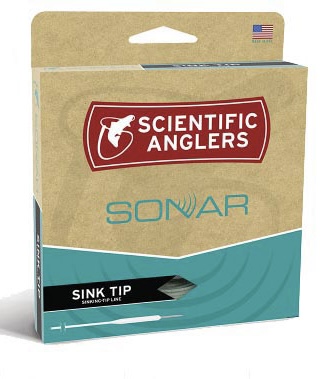 The SONAR Sink Tip fly line offers a variety of solutions for all of your depth-finding needs.
Advanced tapers for smooth casting
Ideal for streamers and wet flies for trout, steelhead, salmon, and bass in moving water
The longer taper provides easy turnover, better presentation
Sink Tip Rates:

Type III = 2.50 - 4.25 ips (5-9wt.)
Type IV = 3.75 - 5.25 ips (5-9wt.)
Type V = 5.50 - 6.50 ips (5-9wt.)
Sonar Uniform Sinktop
This triple density sinking line is a great choice for throwing streamers.
Sink 2 = 1.75 - 2.75 ips
Sink 3 = 2.5 - 3.5 ips
Sink 4 = 4.0 - 5.0 ips
Sink 5 = 4.5 - 6.0 ips
Braided multifillament core
The front of line sinks slightly faster than the rear, ensuring straight-line sinking
Wavelength Grand Slamtop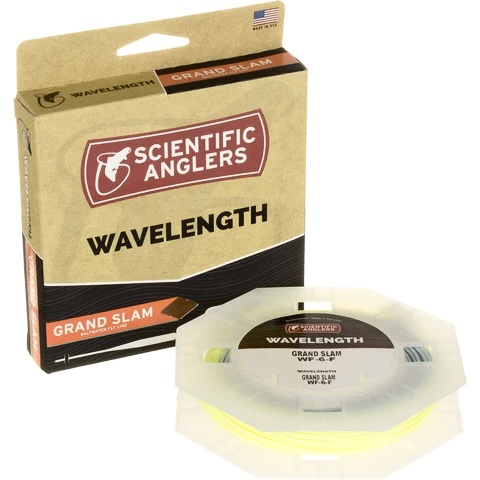 Bonefish, tarpon, and permit all offer their own individual challenges, the SA Grand Slam offers the performance needed to handle each of these demanding tropical saltwater situations
Designed for demanding tropical saltwater applications
Loads rods quickly, cuts through the wind with ease, and turns over big saltwater flies
Short, powerful head for quick casts to moving targets
Overweighted by nearly a full line weight
Textured surface improves flotation, reduces drag on line pick-up, and sheds water on the backcast
Tropi-Core technology for tropical climates
---