---
Hareline Dubbin
Fly Tying Material Kittop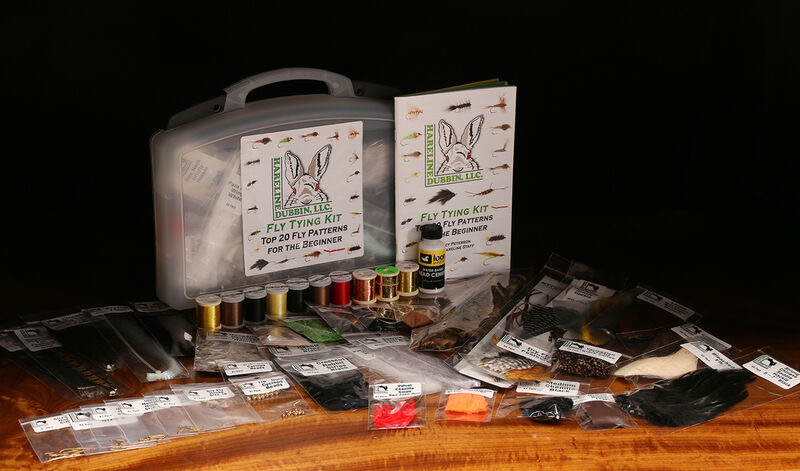 The ultimate for a beginner fly tyer
47 different materials make this fly tying kit the ultimate for a beginner tier. All premium materials, hooks and veevus threads. Lets dealers assemble their own vise and tool selection. Includes our full color 60 page, 20 fly pattern book with step by step.
Fly Tying Material Kit with Economy Tools and Visetop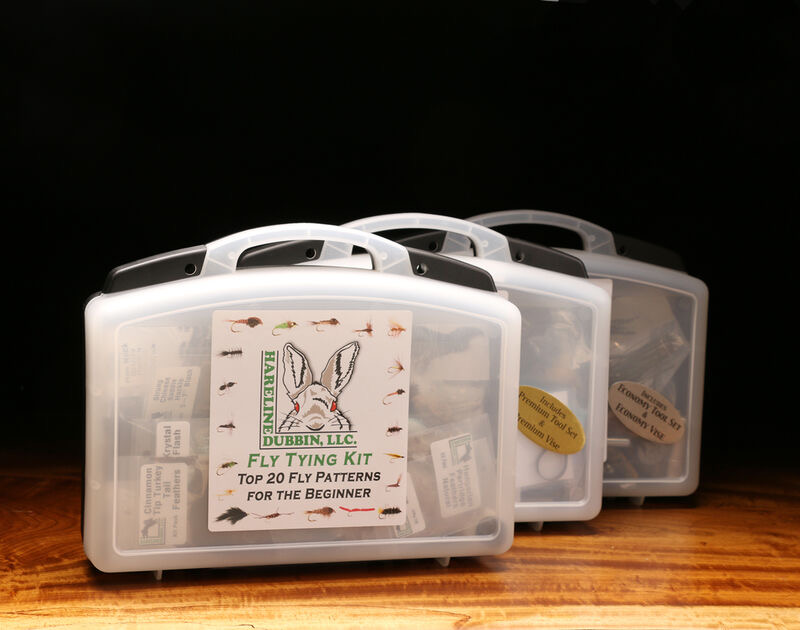 Includes tools and vise kit
Includes Indian tools and vise kit with complete Hareline Fly Tying Material Kit.
---
Renzetti
Fly Tying Hand Tool Kittop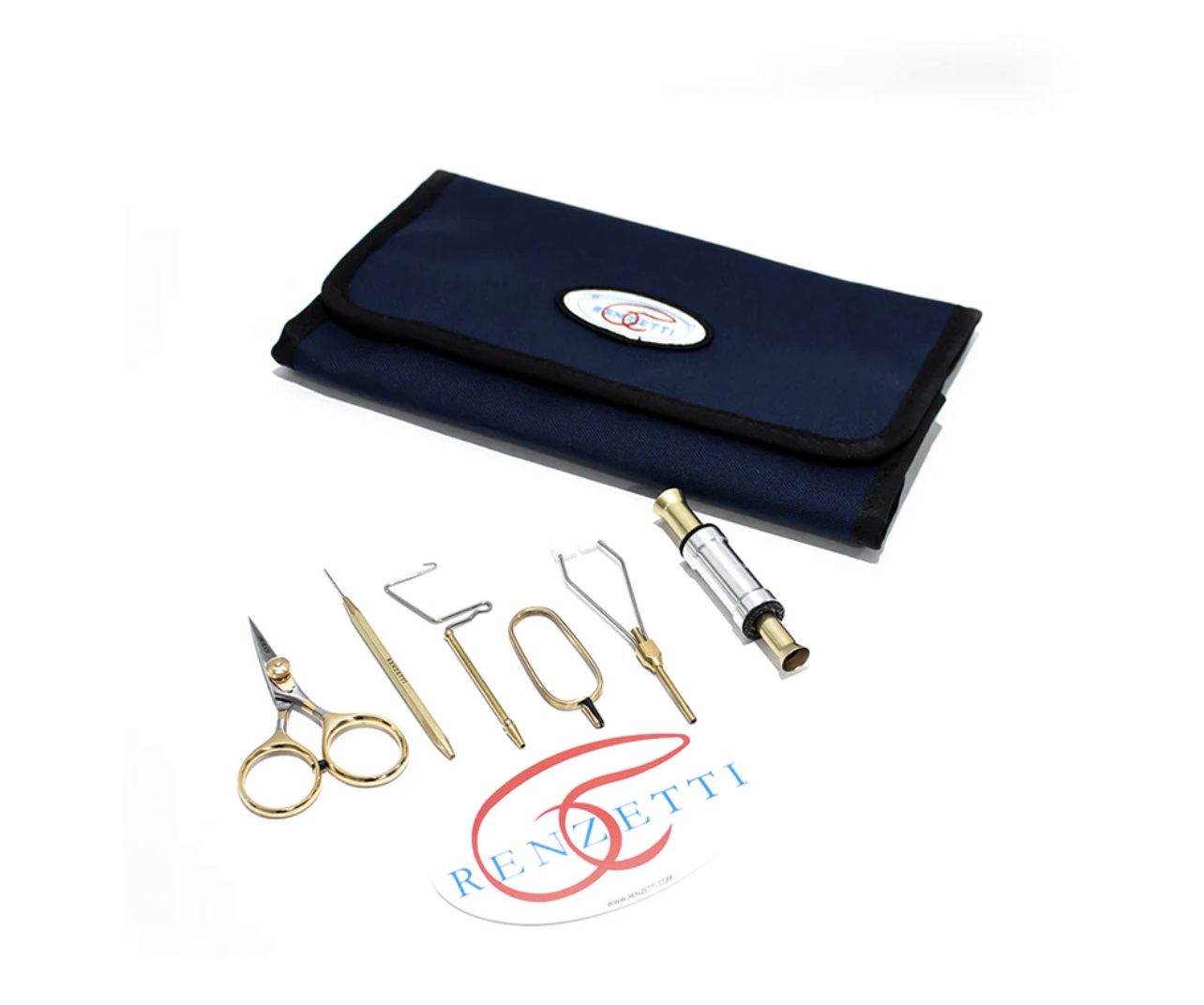 Quality fly tying tool kit
Look no further for quality fly tying hand tools, Renzetti offers the best tools ever made. The Renzetti Fly Tying Hand Tools is a combination of great brands working together to offer you the best. All in a very nice protective pouch to ensure your tools of the trade are well protected and secured, manufactured in the USA by Vedavoo.
Traveller Vise & Fly Tying Hand Tool Kittop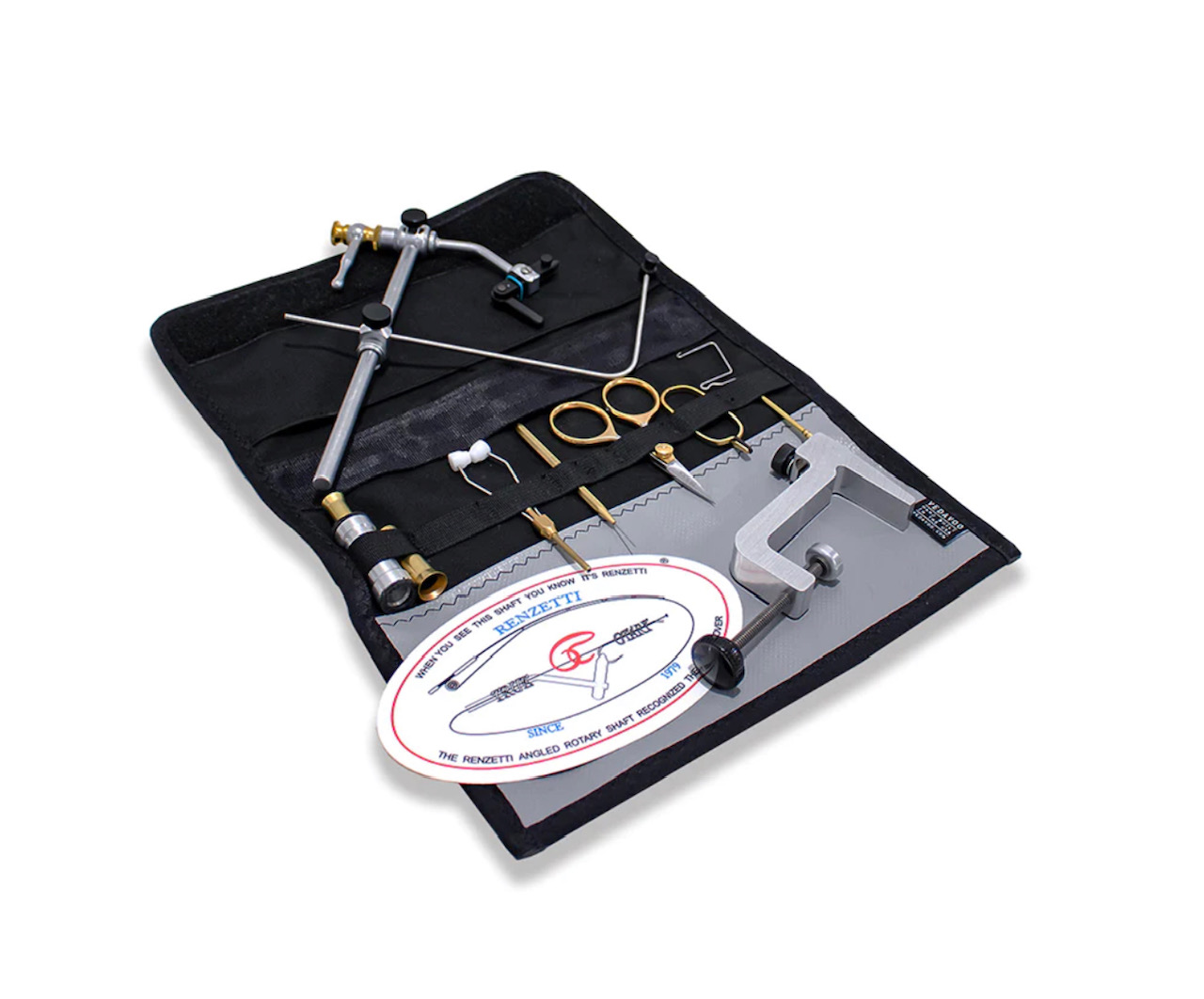 Traveller 2000 Series
This kit comes with:
Renzetti Traveller 2000 Series C-Clamp Model (hook range #28 to 4/0)
Material Clip
Renzetti standard Ruby tip bobbin and threader
Renzetti small dubbing needle
Renzetti double ended standard hair stacker
Dr. Slick 4" Razor scissors
Dr. Slick non rotary hackle pliers - brass
Dr. Slick rotary whip finisher - brass
Vise kit carrier designed by Vedavoo and Renzetti Inc.
---