For the avid fly anglers –we've got the rod for you.
Offering fly rods for salt water, freestone rivers, still water (lake fishing) or spey rods for fishing the mighty Fraser River, Michael & Young can assist you when choosing your first fly rod or adding to your fly rod arsenal.
Fly rods are the focal point of any fly angler's toolbox. And finding the correct rod for you is paramount. At Michael & Young, we are avid BC fly anglers with many years of experience fishing the BC waters and have helped our customers find the best rods for them since 1985. We are here to ask questions and guide you as you select the optimum rod for your fishing style.
Call Us – 604-588-2833 Toll-free – 800-663-6407
Single Hand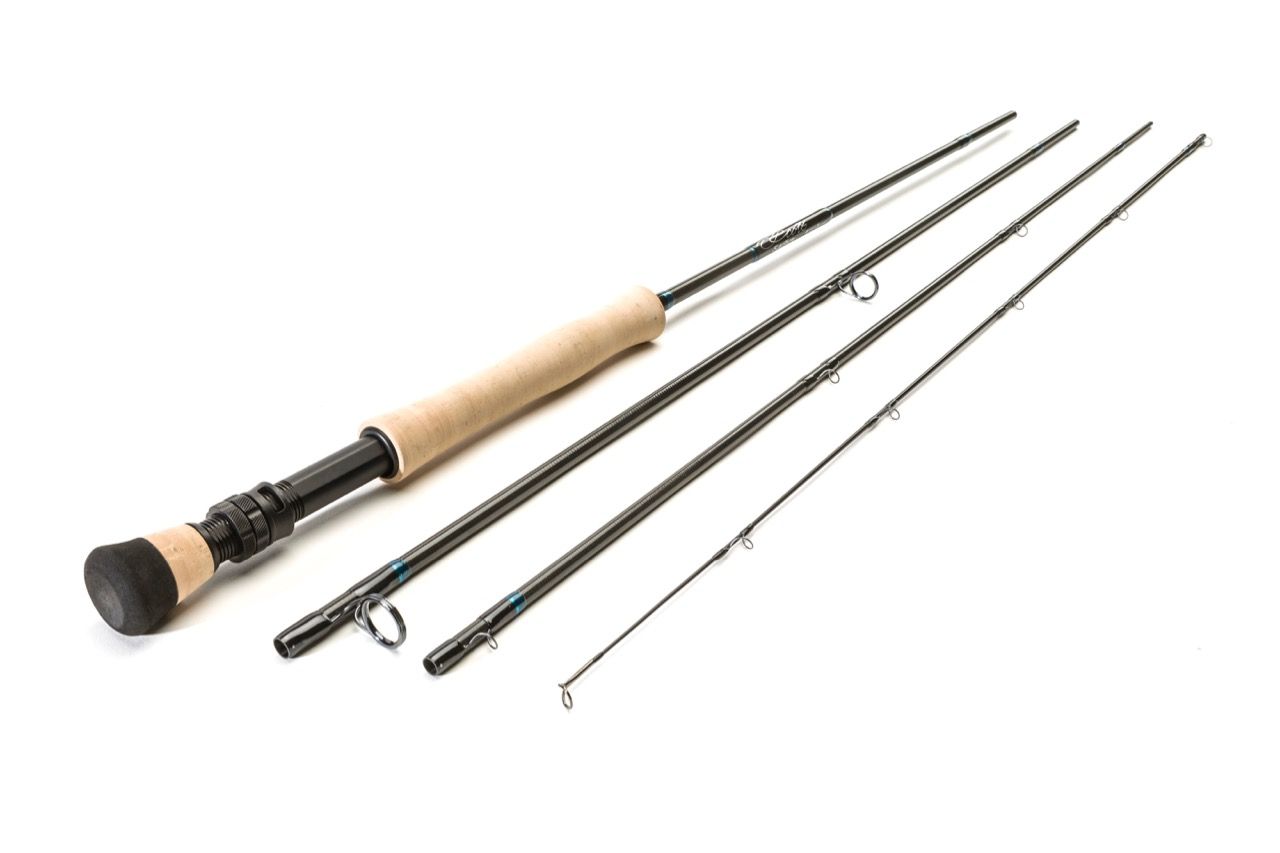 Single Hand Rods
Spey/Switch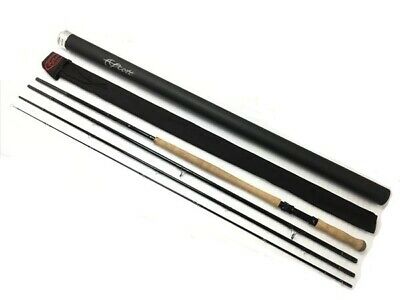 Spey & Switch Rods
Accessories

top
Rod Cases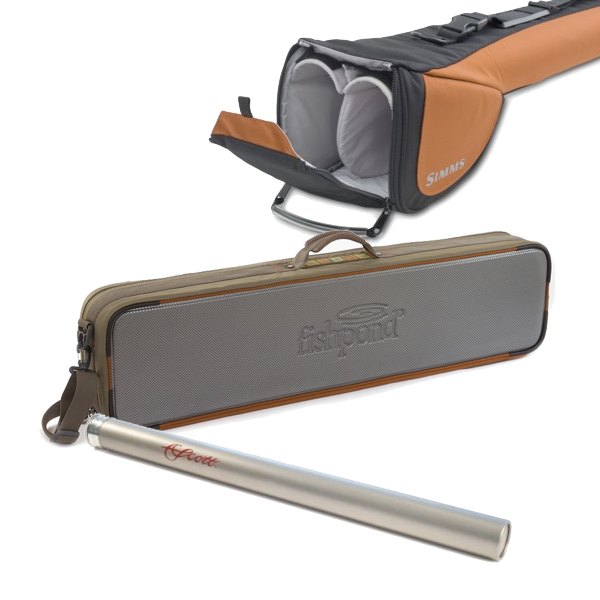 Whether you're taking a ride to your local hot spot or a destination BC Fly Fishing trip of a lifetime, you're going to need a rod case.
Cloth Rod Bags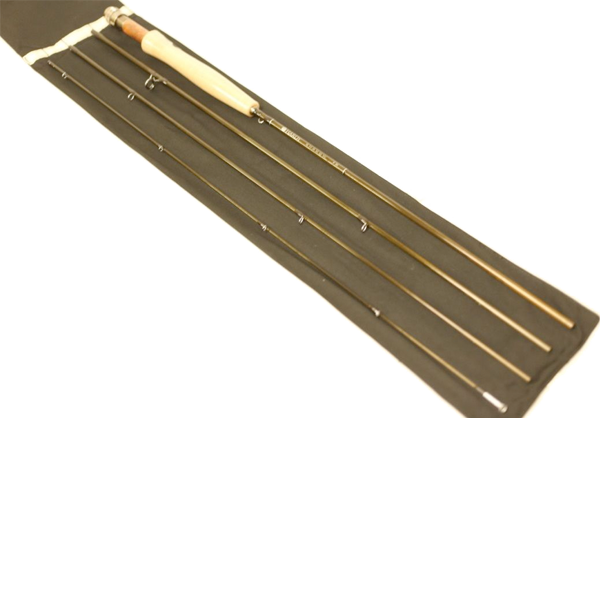 Simple in design, affordable in price, the fly rod sock helps keep your favorite fly rod from harm.
Rod Holders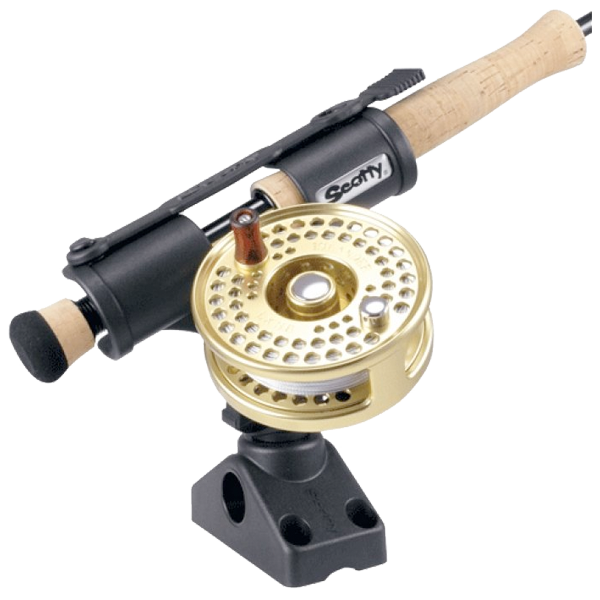 A rod holder is urgent because it's not always possible for a person to handle the boat and fly rod at the same time.
Rod Building Materials

top
Reel Seats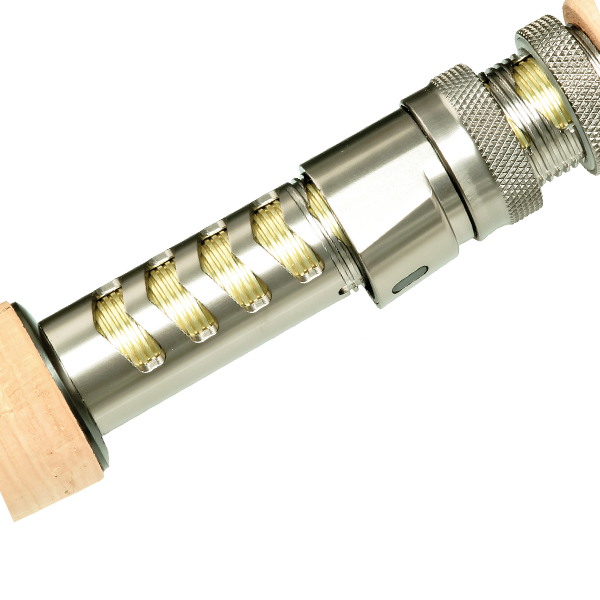 Choose the right reel seat and your rod will come to life. We offer a wide range of seats, both freshwater and saltwater.
Rod Guides & Tips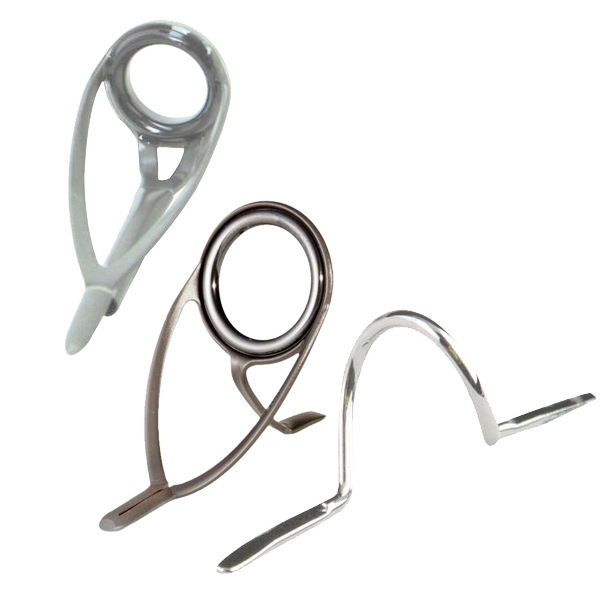 We have all the fly rod guides and tips you need for your next rod building project.
Rod Corks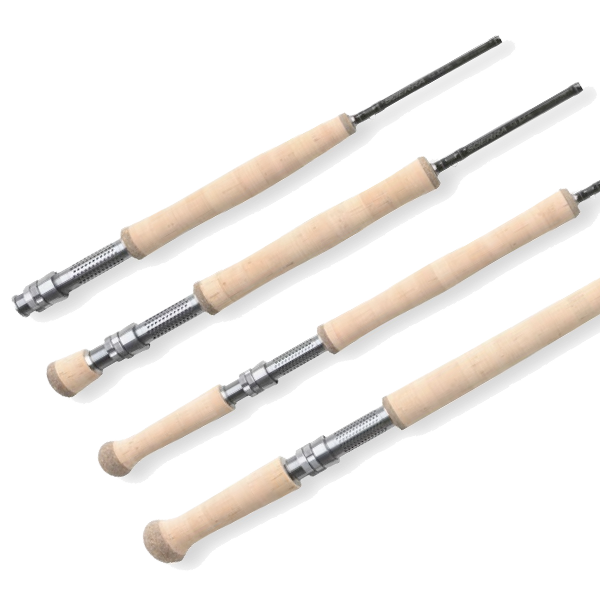 Cork fishing rod handles, cork rings, fly rod cork handles, butt grips, pistol grips and other rod building products.
---
Selecting A Fly Rod

top
Fly Rod Weight

top
What is fly rod weight and why should you care? Because with fly fishing, it is the weight of the fly line that casts the fly. With conventional fishing, the weight of the lure carries out the line. A rod's weight rating denotes the weight of line that should be used with it. If you have a five-weight rod, it's made to be fished with a five-weight line.
When selecting a rod weight, several factors need to be considered:
Weight of the fish you are targeting
Type of water you are fishing (i.e. salt flats, big rivers, lakes, small streams with limited clearance)
Optimal casting distance
Weather conditions (i.e. windy)
Fly Size to match the hatch
Guide for Rod Line Weights

1-3 Weight

- Small trout or most panfish.

4 Weight

- Small to medium trout or small panfish.

5 Weight

- Good all-around weight. Ideal for most medium trout and bass, but just Ok for small fish as some of the fun goes out of it.

6 Weight

- Ideal for all trout fishing. Works well for bass, small salmon and similar sized fish.

7 Weight

- Ideal for monster trout and bass fishing. Hopeless overkill for average trout and panfish. Popular for steelhead and small to medium sized salmon.

8+ Weight

- These line weights are used for larger and stronger fish, particular saltwater species.
Fly Rod Length

top
Fly rods are generally longer than conventional rods, but can vary greatly in length. Shorter rods, 6-8 ft., are excellent for small creeks with many obstacles to cast around. Longer rods, 8-10 ft., work well in larger bodies of water where lengthier casts are necessary to reach fish. These types of rods are ideal for nymphing waters with complex currents, as they help you reach over contradicting flows and obtain a better drift. Rods longer than 10 ft. are typically spey or switch rods.
Flex and Action

top
The action of a fly rod refers to how flexible the fly rod is. Flex refers to how deeply the rod bends during casting. For the most part, fly rod flex ranges are divided into three categories:
1. Fast Action, Soft Tip

At the end of the backcast, the tip of the fly rod is slightly bent but the rest of the rod is virtually straight. This has benefits in the following circumstances:

Long Casts

- The stiffness of the rod allows for more power in the cast.

Fishing on windy days

- The stiffness of the rod allows easier casting on windy days since the rod is more powerful.

Somewhat less physically demanding

- Due to the power inherent in fast action fly rods, the angler works less to cast the same distance compared to using a slower, more flexible rod.

Disadvantages:

Difficult for Beginners

- Beginners might struggle learning how to cast with a fast-action rod. The sheer power in the rods makes "getting a feel" for the fly and fly line difficult. Precise casts in particular will be difficult for new anglers.

Not ideal for short casts

- Not the best rod to be used where short casts are necessary - such as spring creeks. For short casts, a more flexible rod provides greater accuracy and a "smoother touch." For small stream fishing, a fast-action rod has a substantially greater likelihood of leading to the fly and fly line being slammed into the water, spooking the fish.

2. Medium Action, Mid-Flex

Medium action fly rods are the most versatile of the rods available. They perform well in a wide variety of conditions. They are also easier to learn with than with a fast-action rod. On the backcast with a medium action fly rod, the rod will be bent beginning from about halfway down the rod - thus falling in-between fast and slow action rods.
Overall, if an angler will only own one fly rod for freshwater trout fishing, then it should be a medium action fly rod unless the fishing situation falls into one of the other categories mentioned above or below.

3. Slow Action, Full Flex

Slow action fly rods are very flexible. On the backcast, a slow action fly rod will bend beginning about 1/4 of the way down the fly rod - and at full backcast will almost be arched into a shallow, graceful 90 angle.
The ideal use for a slow action fly rod is to fish small streams. The flexible nature of the rod makes it easier to cast and have perfect presentation. Additionally, slow action fly rods are very forgiving and easy to learn on - although they lack the utility that a medium action fly rod possesses. Finally, anglers who primarily fish for small fish (such as brook trout, small rainbows, or panfish) might want to go with a slow-action fly rod since smaller fish are more fun to catch on a flexibile fly rod.

Fly Rod Materials

top

Before the 1940's, most fly rods were made of bamboo. There are those who still use and prefer it. Fiberglass rods gradually replaced the bamboo rods and are still in use today. Today most modern rods are made from graphite. Graphite is lighter and stronger than fiberglass, and the trends towards longer and lighter rods leads anglers to prefer graphite over fiberglass.

As fly rod technologies continue to advance, more materials are being used to develop them. Each rod material has its advantages.

Graphite

- The introduction of graphite in the early '70s was a milestone event. Graphite rods are lighter, stronger, extremely sensitive and very durable.

Nano-silica Resin

- Nano-silica particles are infused into the resin and fills the gaps between the cross sections of the carbon fibers. This makes the rod stronger and more powerful than graphite only rods.

Boron/Graphite Composites

- Boron makes a rod stronger, lighter and more sensitive.

Fiberglass

- Inherently slower than graphite rods, fiberglass rods cater to a slower casting stroke. They fish very well in short casts, as they load with much less line out than most graphite rods do.

Bamboo

- While bamboo has a slightly faster action than fiberglass, it still creates slower rods than carbon-fiber materials. Bamboo rods are typically heavy when compared to graphite and fiberglass, but a finely made bamboo rod is a pleasure to cast.