Quick Links
Click brand name below to jump to the models by Brand on this page.
Scotty
---
Scotty
Fly Rod Holder with Float Tube Mounttop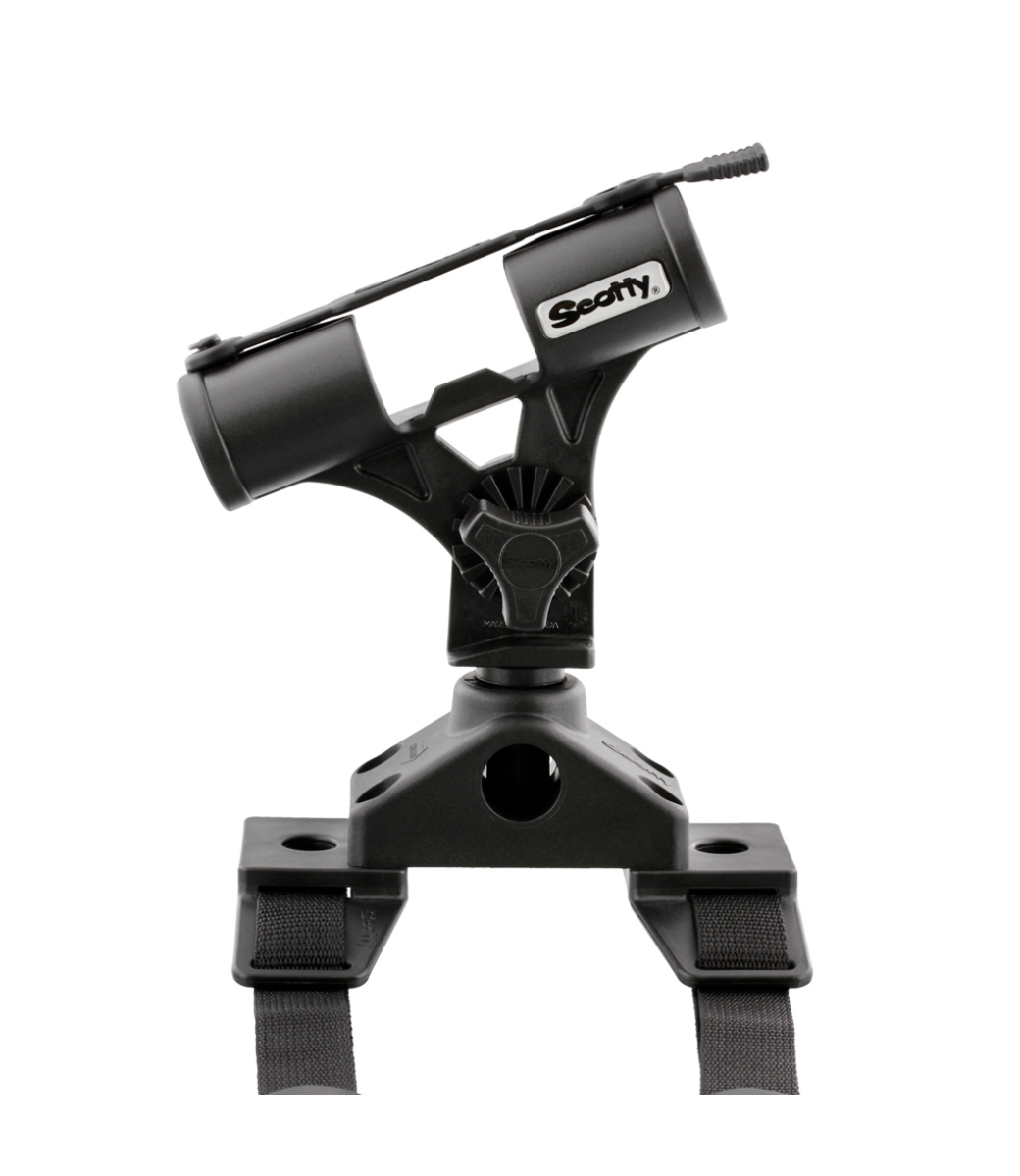 Perfect for trolling with a fly rod or for rod storage
The perfect holder for rod storage or trolling with a fly rod and reel
Works well with short butt fly rods and holds a fly reel securely with a soft latching strap which snaps over the top
This innovative compact design allows for hands free trolling with a fly rod and securely holds your gear setup
Manufactured with fibre reinforced engineering grade nylon offering strength, resilience and reliability
Includes 241 Side Deck Mount that attaches to adjustable wrap-around straps with quick-release clips to use with your float tube or pontoon boat
All post mount Scotty Rod Holders are fully adjustable up and down and with 360 degrees of horizontal rotation
Designed for any serious fly angler while targeting medium/small fish species
R-5top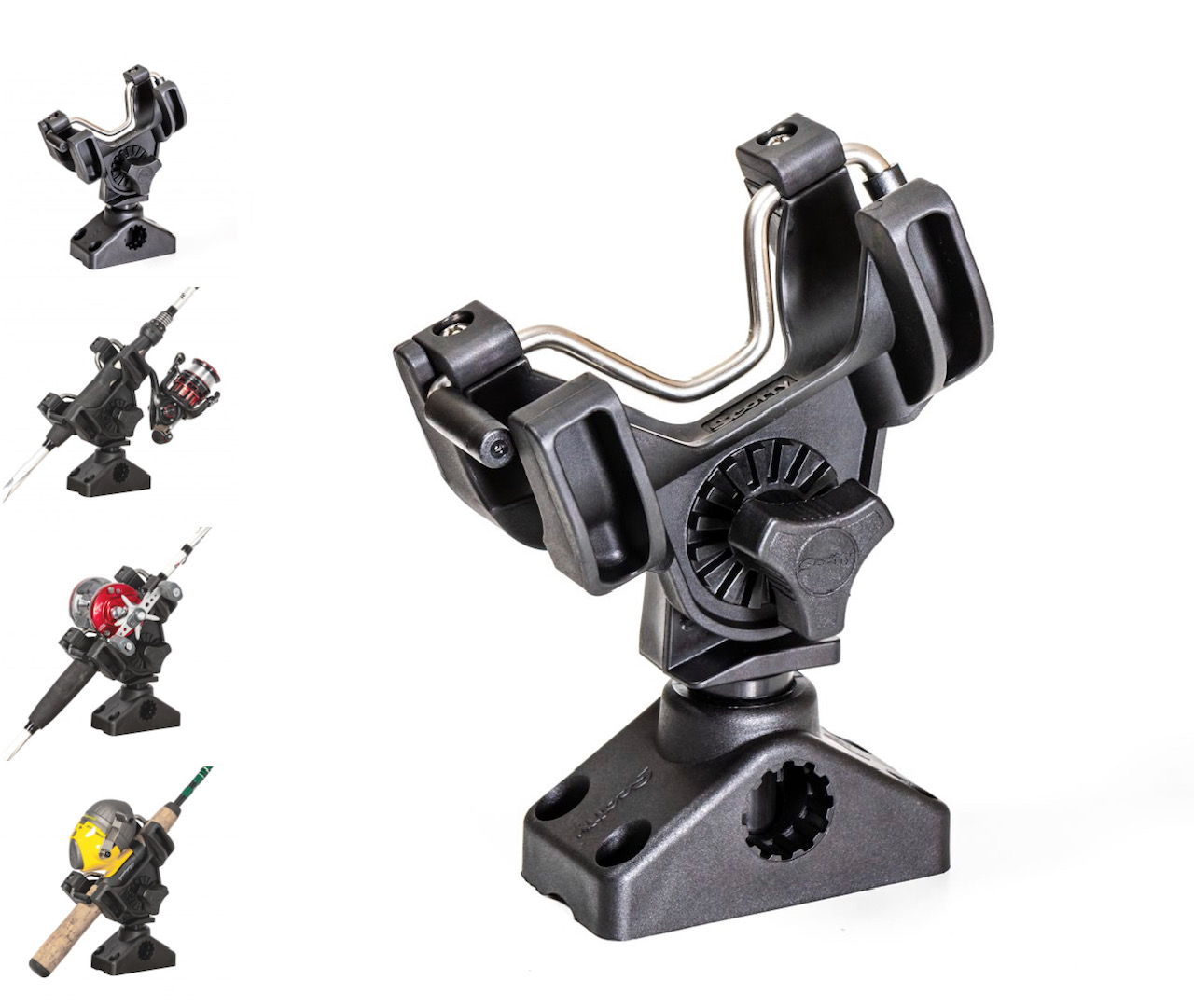 Allows for a quick effortless release of your rod
The R-5 Rod Holder has been designed to securely hold your Spincaster, Baitcaster, Level Wind and Fly Rod. The 1/4" stainless steel lock bar pivots open to allow a quick effortless release of your rod. Lock Bar tension adjusted with 2 number 10 screws. Designed and built to withstand all conditions and backed by the Scotty name.
---