Echo Base 6/8 wt Reel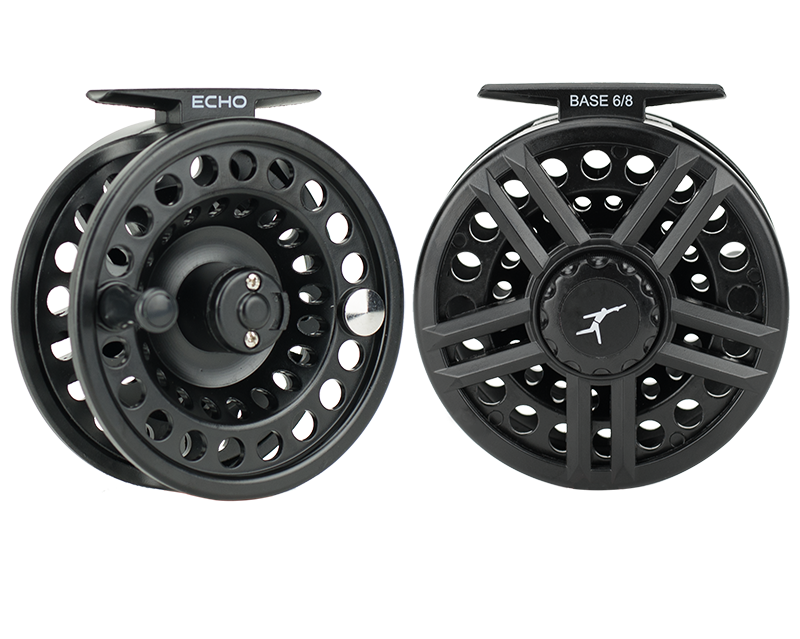 SKU:
BASE68
Brand:
Echo
Model:
Base
Weight:
Not Available

Learn More
Buy Now 64.99

Echo Base 6/8 wt Reel
A durable, impact-resistant composite frame equipped with a bomb-proof drag system and stainless inner components. Perfect for beginning anglers and dyed-in-the-wool fisherfolk just the same. At a price like this, you can't go wrong with the Base reel.
Maintenance-free rulon disc drag
Easy left to right hand retrieve
Low start-up resistance
Backlash-free, instant drag engagement
Durable, impact-resistant frame
Warranty: 12 Month Limited Warranty
Click on line to view item details

SKU
Description
Weight
BASE23
Echo Base 2/3 wt Reel
0.0 oz
BASE45
Echo Base 4/5 wt Reel
0.0 oz
BASE68
Echo Base 6/8 wt Reel
0.0 oz

Total items: 3

Currently viewing
Warranty

Action

Craftsmanship

Value
Sorry, no documents are available.