Echo Ion 8/10 wt Reel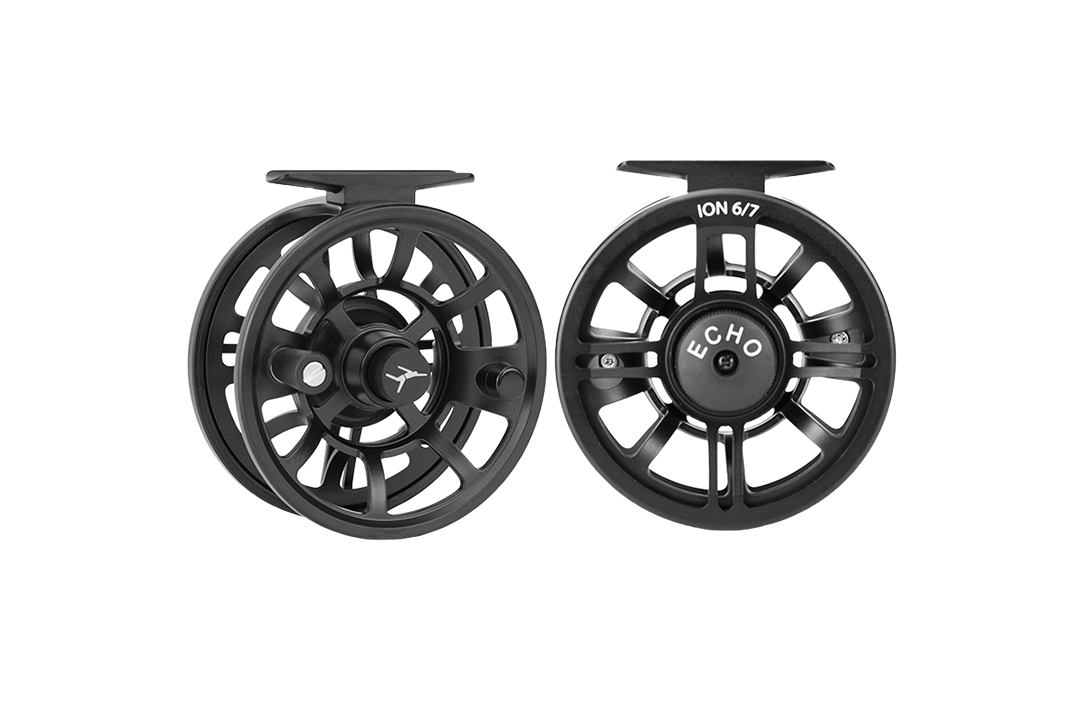 SKU:
ION810
Brand:
Echo
Model:
Ion
Weight:
Not Available

Learn More
Buy Now 143.99

Echo Ion 8/10 wt Reel
With a large arbor for quick retrieves and a hybrid machined/cast design, the Ion is a great choice for balancing single-hand and two-hand rods of all sizes. Designed primarily for freshwater use, they can be used in the salt with a little additional care. Six sizes make sure that there is an Ion reel to suit your fishing situation. An optional solid brass drag knob helps balance even the longest spey rods.
Maintenance free Rulon Disc drag with low start-up resistance.
Backlash free, instant drag reaction.
Lightweight, hybrid "skeltor" desien balances new, lighter rods.
Dialable, positive position, easy-set drag knob.
Better fish tracking from an in and outgoing audible.
Durable, solid alloy construction.
Faster line pickup from large-arbor spool
6 sizes: 2/3, 4/5, 6/7, 7/9, 8/10, 10/12.
Click on line to view item details

SKU
Description
Weight
ION67
Echo Ion 6/7 wt Reel
0.0 oz
ION79
Echo Ion 7/9 wt Reel
0.0 oz
ION810
Echo Ion 8/10 wt Reel
0.0 oz
ION-10/12
Echo Ion Reel 10/12
0.0 oz
ION23
Echo Ion Reel 2/3
0.0 oz
ION45
Echo Ion Reel 4/5
0.0 oz

Total items: 6

Currently viewing
Warranty

Action

Craftsmanship

Value
Sorry, no documents are available.