Scientific Anglers Amplitude MPX 4wt Fly Line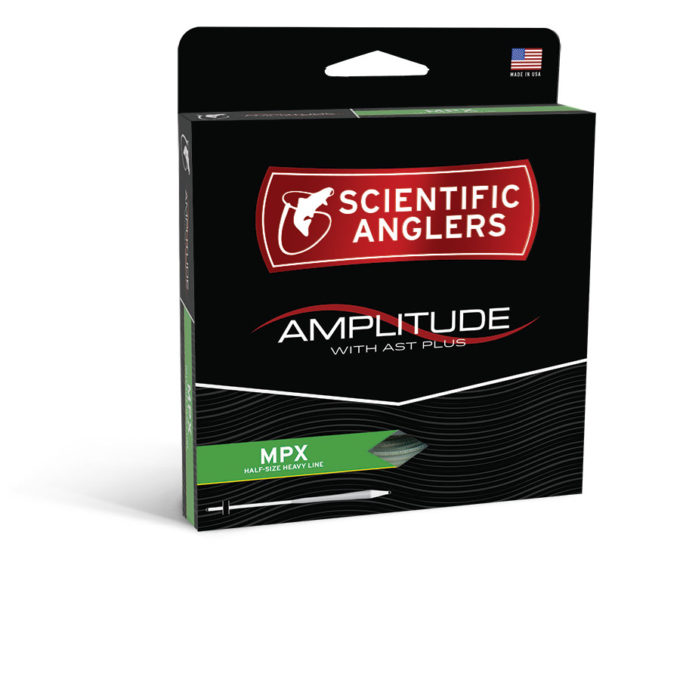 SKU:
126618
Brand:
Scientific Anglers
Model:
Amplitude Textured MPX
Weight:
Not Available

Learn More
Buy Now 174.95

Scientific Anglers Amplitude MPX 4wt Fly Line
The first series of lines to feature the revolutionary AST PLUS slickness additive, the Amplitude series will shoot farther and last longer than any other line on the market. It's slickness down to a science.
Built a half-size heavy, the MPX taper starts where the GPX left off. Redesigned with more mass toward the front of the head, the MPX provides the same benefits of the GPX, with an added emphasis on presentation. The power is still there, only with an added bit of finesse. Meet your new best friend.
Features the revolutionary AST Plus slickness additive for superior shooting ability and increased durability
Floating Texture on the tip section for the ultimate in flotation
Shooting Texture running line delivers longer casts
The ultimate general presentation line
Improved version of our GPX taper
Made a half-size heavy to load fast-action rods
Best for large dry flies, nymphs, and streamers
For use in moderate and cold climates
Braided multifilament core
Click on line to view item details

SKU
Description
Weight
126618
Scientific Anglers Amplitude MPX 4wt Fly Line
0.0 oz
126632
Scientific Anglers Amplitude MPX 6wt Fly Line
0.0 oz
126649
Scientific Anglers Amplitude MPX 7wt Fly Line
0.0 oz
126656
Scientific Anglers Amplitude MPX 8wt Fly Line
0.0 oz
126601
Scientific Anglers Amplitude MPX Taper - WF3F
0.0 oz

Total items: 5

Currently viewing
Warranty

Action

Craftsmanship

Value
Sorry, no documents are available.