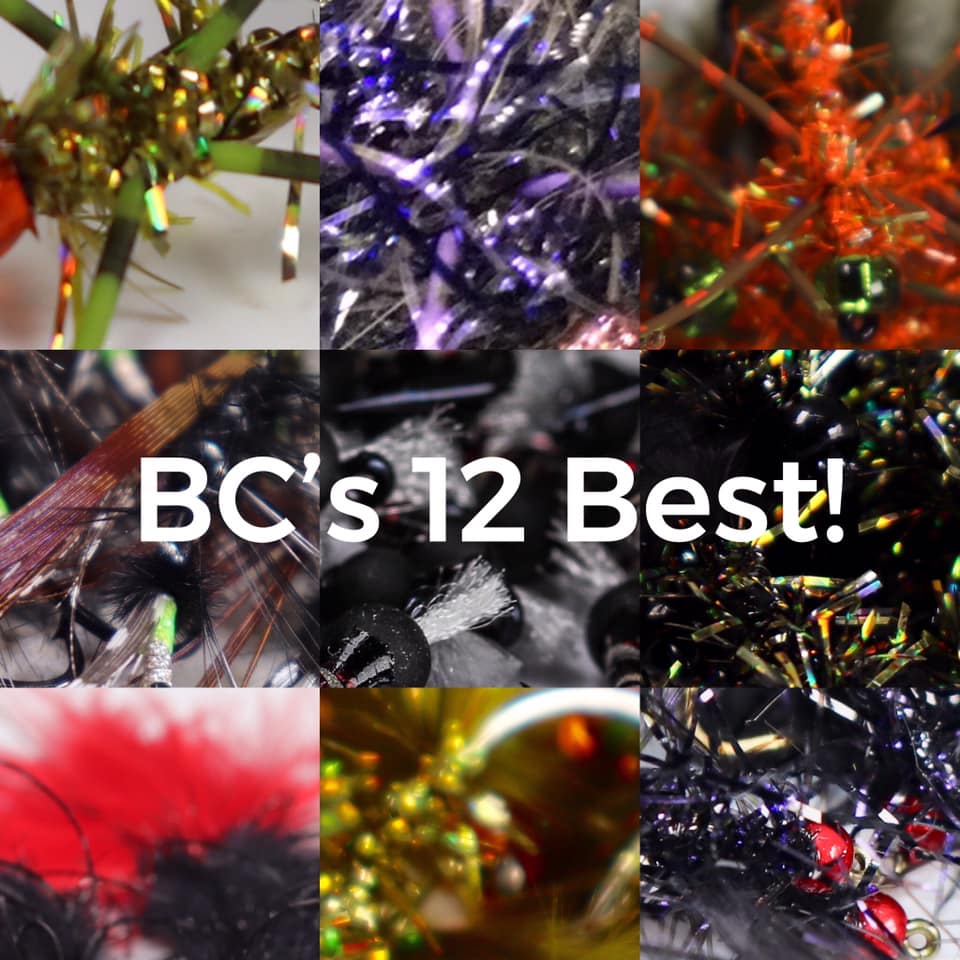 Outline
Get ready for the new season as we Sheath, Creep, Shank, Twist, Sting, Articulate and Jig some of the best flies in BC!
We will cover flies from local legends, Brian Chan, Phil Rowely, Todd Oshi and John Kent just to name a few, and we will take patterns from the past and present, and elevate them to the next level.
This is a great follow up to any fundamentals and caters to all tying levels.
And, you will be introduced to a new technique called "Foiling".
Sponsored by Regal Vise, Flymen Fishing Co , Partridge Hooks, The Canadian Llama Company, FNF & Spawn Fly Fish.
Requirements
Materials will be supplied for the workshop except for the following:
Please bring your vise, tools, thread, uv resin and light and craft scissors, and threads in mono, olive, brown, white & black.
Duration
10:00am - 4:00pm (with a 1 hour lunch break)
Pricing
Available Course Dates
Sorry, it appears we have not finalized a date yet or the current dates are full. We can place you on the wait list and contact you when new dates have been added.