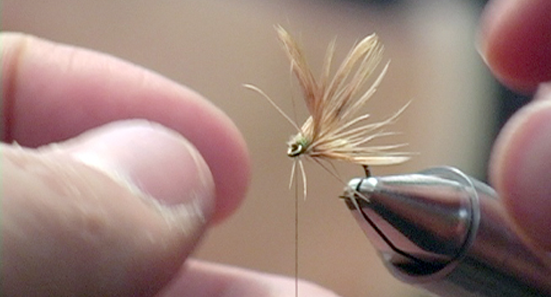 Outline
This fundamental course is designed for those who are just getting started or want a refresher. The objective of this course is to expose the student to all the various modern techniques he/she will require in order to become a proficient tyer. Once these techniques are properly mastered, the student should be able to tie most anything. Topics covered include proper use and maintenance of tools, proportioning of the fly, wrapping hackles, soft hackle techniques, dubbing, weighting flies, streamers, spinning deer hair and basic dry flies. Patterns tied include many B.C. favourites such as the Carey Special, Doc Spratley, Baggy Shrimp, Hares Ear Nymph, Goddard Sedge, Tom Thumb, Dark Cahill and the Mickey Finn.
Requirements
The course has a four week duration (one night each week)
The student will require his/her own tools and materials which are available to students at 10% off during the duration of the course, a list of course requirements is available at the shop.
Maximum 9 students per class
*Course dates are subject to change
Cost: 80 + GST = $84.00
Duration
4 daytime sessions
Pricing
Available Course Dates
Sorry, it appears we have not finalized a date yet or the current dates are full. We can place you on the wait list and contact you when new dates have been added.