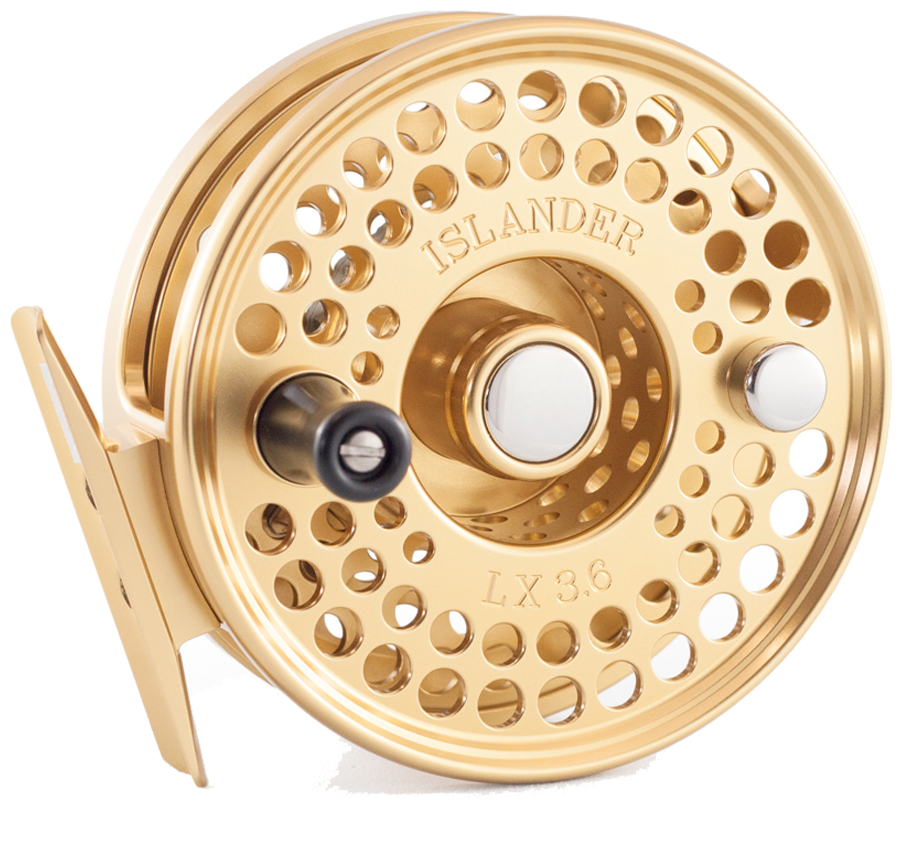 Image is a representation.
Actual product many very based on size and options selected.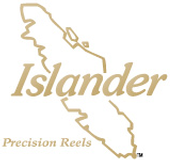 Brand:
Islander Precision Reels
Model:
LX
Model Item Selector
Narrow your selection by clicking options.
The options will update based on your selection.
Click the to clear your selection.
Price Range: $749.00 - $899.00


(depends on options selected above)
Description
The LX Large Arbor Series are designed and engineered from the frame out, the LX models are a perfect match for high performance rods and lines. Light, simple, and rugged, the LX series brings together all of the benefits of a Large Arbor, combined with the classic Islander look, sound and feel.The level of engineering skill in the design and manufacture of the LX becomes apparent the moment you pick one up. It's so light! The largest LX tips the scales a shade under 10 ounces.

Next you will notice the aesthetic appeal, both visual and tactile. From the gently contoured palming rim to its highly polished stainless steel drawbar and counterweight. Not only does it do its job exceedingly well; it looks good doing it! The super-smooth "stop-a-truck" drag is provided by Islander's proven Teflon and graphite-impregnated cork drag disc. By turning the silky smooth frame-side adjustment knob, you can modify the drag to a setting that most suits your style.

Spool and Drag
Every LX fly reel is designed with a large arbor spool to enhance retreval speed and reduce the need for backing. The spool (and frame) are heavily ported to reduce weight without compromising structural integrity. The LX Series also has a large hardcoat anodized aluminum clutch with graphite impregnated cork drag surface for buttery smooth action and enough stopping power to straighten a hook.
Islander's proven frame side, graphite impregnated, cork drag system.
Fully captive components, reel can be opened without fear of loosing parts.
Ultra light, titanium components coupled with oversized disc drag provide increased strength and structural integrity, with significant weight reduction. Smooth, precision stainless steel sealed ball bearings. Isolated drag disc for heat dissipation.
A generous, exposed, sculptured palming rim for true touch and sensitivity. Islander's dynamically balanced titanium outgoing clicker.
A chocobolo wood handle.
Available in polished black, green, silver, slate grey, or gold anodized finish.
Serial numbered frame and spool.
Extra spools available.
---
Buy on-line or talk with a knowledgeable fly fishing specialist: