Winston Boron III X Super 10 10'0" 5wt Fly Rod

SKU:
5100-4
Brand:
Winston
Model:
Boron III X Super 10
Weight:
Not Available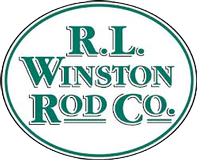 Learn More
Buy Now 1,200.00

Winston Boron III X Super 10 10'0" 5wt Fly Rod
These rods have been specifically designed for high sticking and European style nymph fishing. Our dynamic Boron III technology, combined with a longer length, progressive medium action and finely tuned rod characteristics, provides anglers with precise, delicate control of line, leader and fly placement. Each has the versatility to handle a range of technical nymph techniques including double nymphs, weighted nymphs, strike indicators and light streamers. Boron III X Super 10 rods are great dry fly rods as well. The rods feature our popular "Shooting Guides," with a specialized down locking reel seat for optimum weight distribution and a 2" cork extension on the grip to reduce arm fatigue.
Advanced Boron III Technology
Sensitive tip to detect subtle takes
Stronger mid-section for accurate fly placement
Strong lower half to control larger fish
2″ cork extension reduces arm fatigue in high-stick and extended reach situations
Handcrafted in Twin Bridges, MT
---
WEIGHTS: 3, 4 and 5 wt.
ACTION: Medium
SECTIONS: 4
GUIDES: Hard chrome snake "Shooting Guides" with chrome nano-lite stripping guides
REEL SEAT: Downlocking Nickel silver with burled wood insert
STORAGE: Premium graphite rod tube with embroidered
logo rod sock
Click on line to view item details

SKU
Description
Weight
3100-4
Winston Boron III X Super 10 10'0" 3wt Fly Rod
0.0 oz
5100-4
Winston Boron III X Super 10 10'0" 5wt Fly Rod
0.0 oz

Total items: 2

Currently viewing
Warranty

Action

Craftsmanship

Value
Sorry, no documents are available.