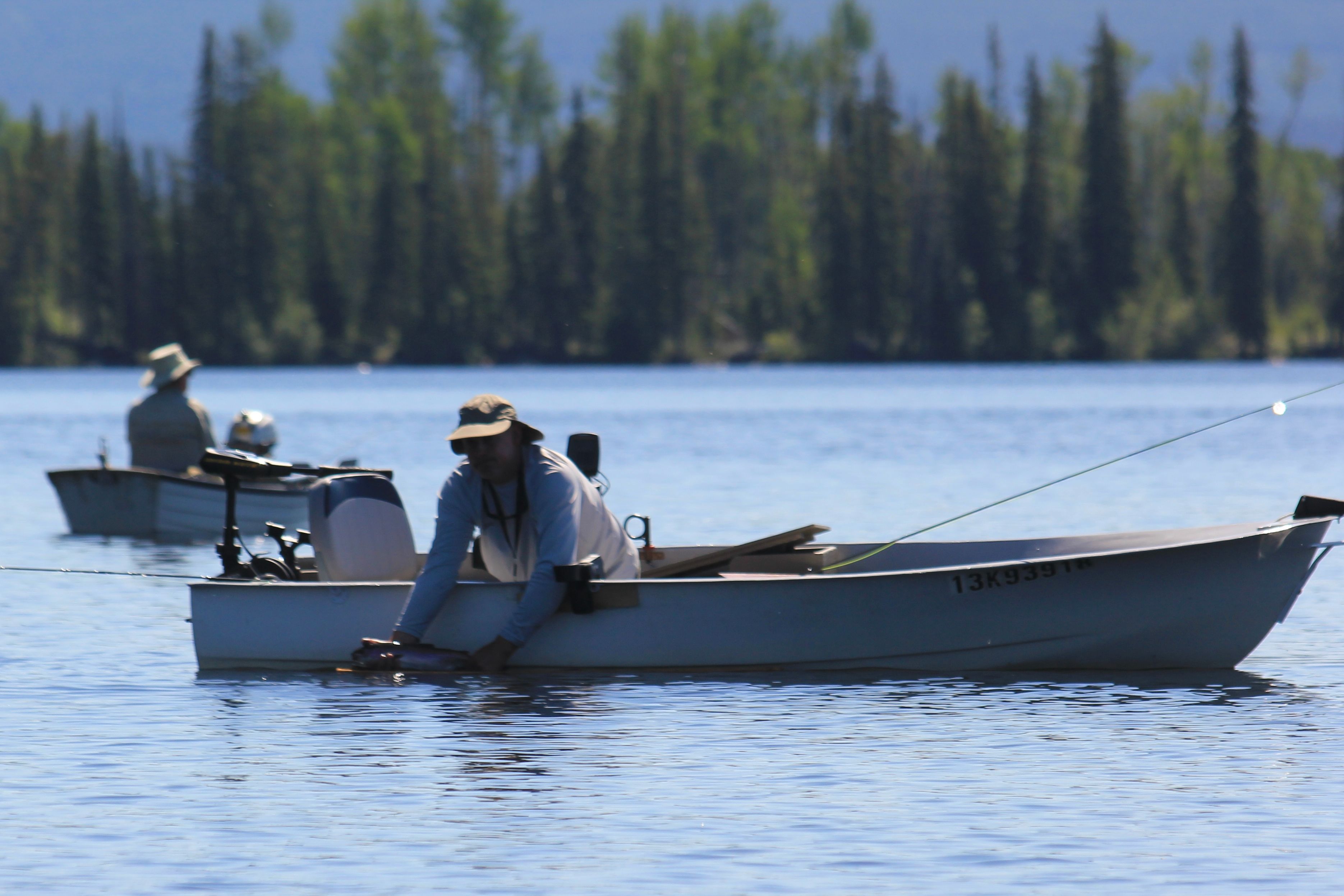 Outline
Four days and three nights of stillwater fishing with Michael & Young Fly Shops, Ryan Heitz.
Join Ryan at Corbett Lake Lodge for some great food and a weekend of discussing and implementing some different strategies for catching rainbow trout in British Columbias vast Stillwater fisheries.
Floating lines and Indicators, floating line "naked", intermediate lines and sink tips in shallow water, fast sinking lines including boobies and blobs, fast sinking lines and deep water chironomids. All of these stratefies will be discussed and demonstrated. as well as anchoring tips and strategies on how to appraoch a new lake and a new day.
Using the Corbett Lake Lodge as our "home" we will be spoiled with great meals and a beautiful place to relax and learn. All food and non-alcoholic beverages are included. The lodge has a full service bar if you woudl like to purchase alcoholic beverages. Lodging in cabins based on double occupancy. And, the lodge is close to Merritt, BC near the highwway for easy access.
Starting Friday afternoon and running through to Monday afternoon.
$950.00 plus taxes per person.
Requirements
Students require basic fly fishing skills.
a minimum of one complete fly fishing outfit 4-7 weight with a floating line and sinking line. Even better if students have one of each of a floating line outfit and a sinking line outfit.
A boat! you will be assessed a one time added fee of $25 if launching your own boat or a daily fee of $15 if renting a boat from the lodge.
We have 5 small cabins booked that each comfortable sleep 2-3 persons. Maximum 12 students.
Appropriate apparel for the weather.
Duration
4 days and 3 nights
Pricing
Available Course Dates
Sorry, it appears we have not finalized a date yet or the current dates are full. We can place you on the wait list and contact you when new dates have been added.
Other On-The-Water Courses
Stillwater Fly Fishing Weekend 2022 - CORBETT LAKE LODGE