Dave O'Brien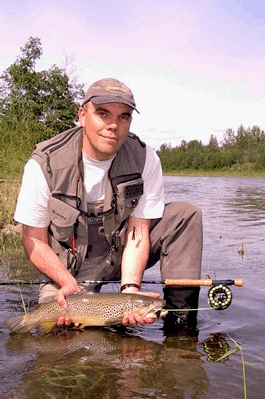 Dave bought out and replaced Bob Young in 1990, and ever since, he has been at the helm of what is certainly one of Canada's premiere fly shops.
As Dave has a formal background in mathematics and statistics, he is more responsible for the financial and accounting aspects of the business - his brother refers to him as a mathemafishian.
Dave is an extremely avid flyfisher, and usually spends 50 days per year chasing fish anywhere from the saltwater flats to the remote steelhead rivers of northern British Columbia. His passions include both sight fishing for permit and spey fishing for steelhead, and he is an experienced instructor in both single and double handed flycasting. Dave also serves as the shop instructor for our very popular flyfishing & entomology course where he has taught hundreds students, over the years, the basics of the sport.