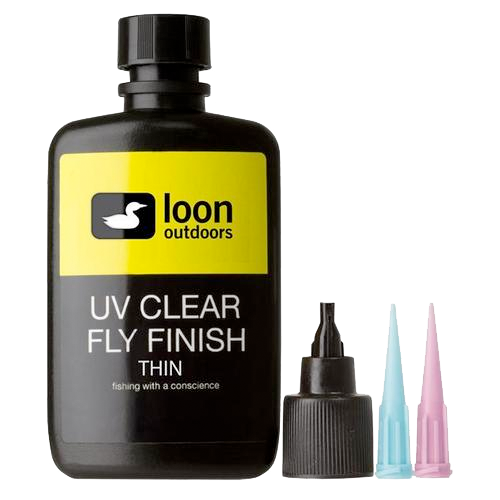 Image is a representation.
Actual product many very based on size and options selected.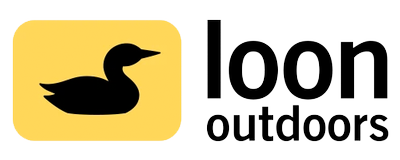 Brand:
Loon Outdoors
Model:
UV Clear Fly Finish
Model Item Selector
Narrow your selection by clicking options.
The options will update based on your selection.
Click the to clear your selection.
Price Range: $24.99 - $69.99


(depends on options selected above)
Description
UV resins allow for infinite work time but cure within seconds when exposed to one of Loon's UV lights. The result: a perfect application with a durable, clean, and glossy finish. The three different viscosities were developed to perform in three different circumstances:
UV Flow is the same viscosity as water and locks in threads as a head cement and provides a super-thin coating to heads, bodies or midges.
UV Thin is viscous enough to build heads or wing cases, but thin enough to coat bodies on small, low-profile flies.
UV Thick is perfect for building big heads, bodies, and wing cases.
New UV Blocking application needles
New Taper-Tip needle prevents clogs
Build fly heads and bodies
Instantly cures with sunlight or UV light
Brush applicator included
Needle tip included for precision tying
Available in 1/2 oz and 2 oz
---
Buy on-line or talk with a knowledgeable fly fishing specialist: