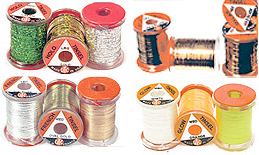 Image is a representation.
Actual product many very based on size and options selected.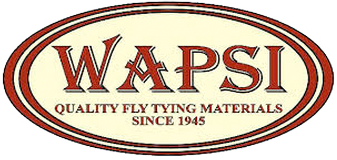 Brand:
Wapsi
Model:
UTC Ultra Tinsel
Oops, this is embarrassing ...
Looks like we haven't had a chance to setup the product items for this model on our website yet.
Please contact us so we can assist you personally
Description
Many classic fly patterns such as the Black-nosed Dace and Muddler Minnow call for a body made with flat tinsel. Unlike the tinsels of yesteryear, Ultra Tinsel is very strong and wraps perfectly flat, making beautiful, durable bodies. In addition to being used on traditional streamer patterns, Ultra Tinsel is ideal for flashback nymphs, midges, and saltwater flies. The uses of Ultra Tinsel are as broad as the imagination of the fly tyer.
Ultra Tinsel is available in a wide range of colors and finishes, including special reflective properties, holographic patterns, glow-in-the-dark properties, and two-tone finishes.
Excellent for classic streamer patterns and flashback nymphs
Wraps flat and strong
Available in 7 different varieties in as many as 4 sizes and 10 colors
---
Buy on-line or talk with a knowledgeable fly fishing specialist: