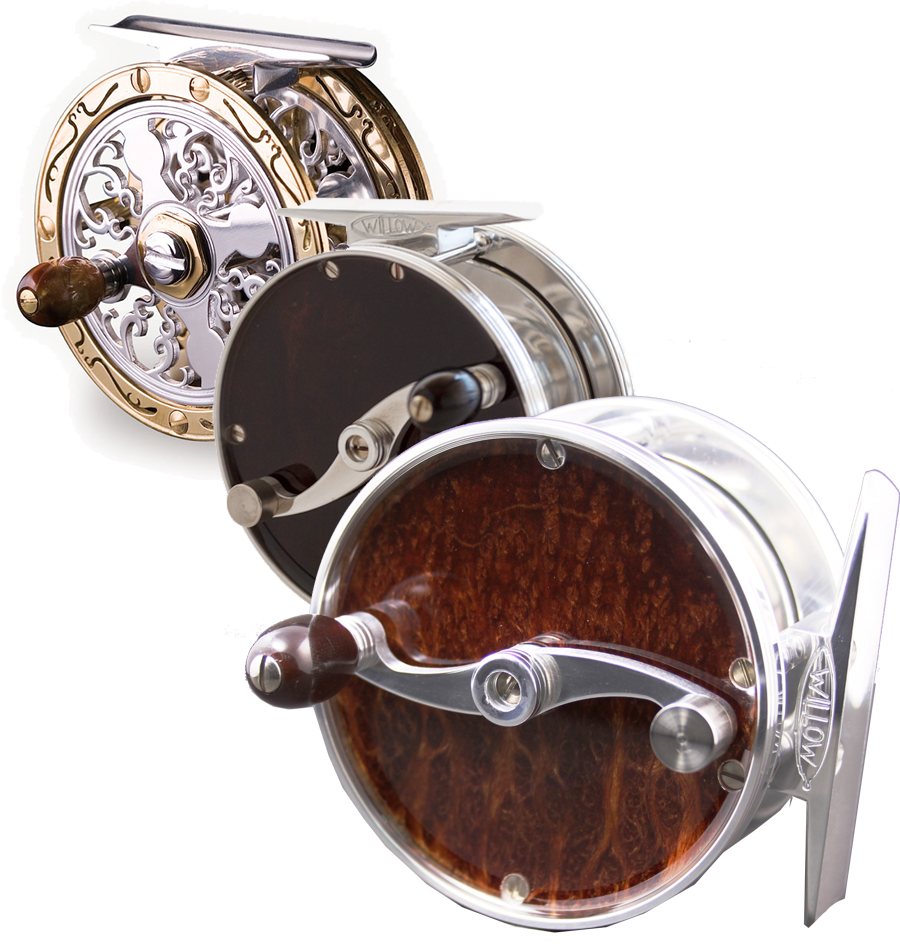 Image is a representation.
Actual product many very based on size and options selected.

Brand:
Willow Classic Reels
Model:
Classic
Oops, this is embarrassing ...
Looks like we haven't had a chance to setup the product items for this model on our website yet.
Please contact us so we can assist you personally
Description
Precision-designed and individually handcrafted, Willow Classic Reels offers one-of-a-kind, heirloom-quality, classic reels.
This reel is laser cut and scrolled in brass frame and aluminum spool. Features one-of-a-kind marbled handle, which was turned on their own lathe. The double-face plate protects the mechanical clicker. All pillars are hand machined and assembled with machine screws.
There are many different, unique designs available.
Precision-designed and individually handcrafted
Offers one-of-a-kind, heirloom-quality, classic reels
---
Buy on-line or talk with a knowledgeable fly fishing specialist: