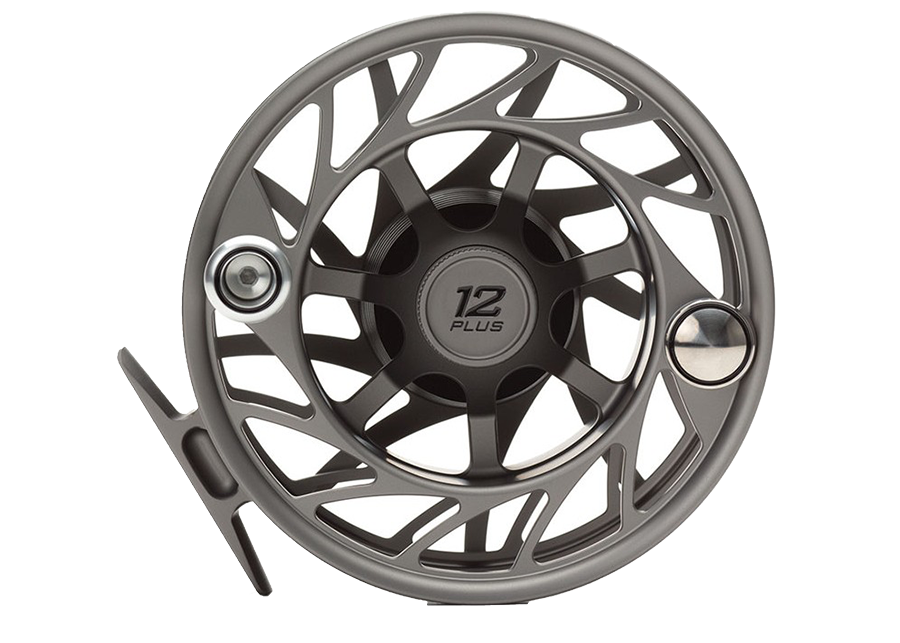 Image is a representation.
Actual product many very based on size and options selected.

Brand:
Hatch
Model:
Finatic 12 Plus Gen 2
Oops, this is embarrassing ...
Looks like we haven't had a chance to setup the product items for this model on our website yet.
Please contact us so we can assist you personally
Description
Conventional wisdom says: Never take a knife to a gunfight. And when you're tackling big fish like the ones this reel was designed for, then I think that's really sound advice. GTs or tuna, just to name a few, can undo your average gear in a fraction of a second. You will not find a better fish-fighting tool on the market for these situations. Oh yeah, it's also great for big spey applications.
BODY: Finatic Gen 2
PROTECTION: Type 2 Anodize
LINE WEIGHTS: 12-16
DIAMETER: 5.0"
WIDTH: 1.6875"
WEIGHT: 14.8oz
COLOURS: Clear/Blue, Clear/Green, Clear/Red, Clear/Black, Black/Silver, Gray/Black
SPOOLS: Large Arbor, Mid Arbor
BACKING CAPACITY: Hatch Backing: LA WF12F-450Y; MA WF12F-1000Y
SPECIES: Billfish, GT, Tarpon, Tuna
---
Buy on-line or talk with a knowledgeable fly fishing specialist: