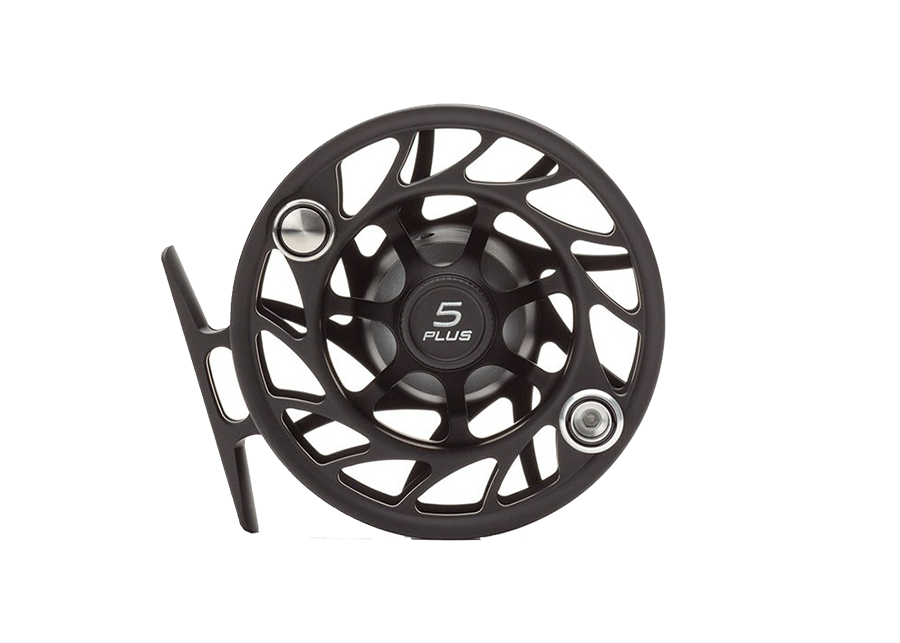 Image is a representation.
Actual product many very based on size and options selected.

Brand:
Hatch
Model:
Finatic 5 Plus Gen 2
Oops, this is embarrassing ...
Looks like we haven't had a chance to setup the product items for this model on our website yet.
Please contact us so we can assist you personally
Description
We've used this workhorse surf fishing in So Cal, light steelheading in Oregon, chucking nasty streamers to ravenous browns in Montana, and stalking bones on the flats in Belize.
BODY: Finatic Gen 2
PROTECTION: Type 2 Anodize
LINE WEIGHTS: 5-7
DIAMETER: 3.625"
WIDTH: 0.9375"
WEIGHT: 6.2oz
COLOURS: Clear/Blue, Clear/Green, Clear/Red, Clear/Black, Black/Silver, Gray/Black
SPOOLS: Large Arbor, Mid Arbor
BACKING CAPACITY: 20# Hatch Dacron Backing: LA WF5F-120Y, WF6F-100Y, WF7F-80Y; MA WF5F-130Y, WF6F-115Y, WF7F-100Y, 68# Hatch Premium Backing: LA WF5F-120Y, WF6F-100Y, WF7F-80Y; MA WF5F-130Y, WF6F-115Y, WF7F-100Y
SPECIES: Trout, Bonefish
---
Buy on-line or talk with a knowledgeable fly fishing specialist: