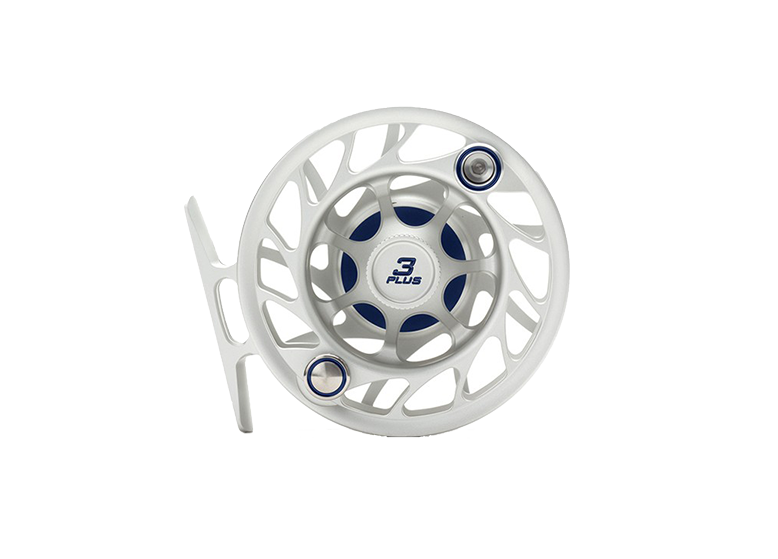 Image is a representation.
Actual product many very based on size and options selected.

Brand:
Hatch
Model:
Finatic 3 Plus Gen 2
Oops, this is embarrassing ...
Looks like we haven't had a chance to setup the product items for this model on our website yet.
Please contact us so we can assist you personally
Description
The 3 Plus is capable of running 3–5 weight lines with ample backing capacity for the occasional whopper that might come along. At first glance you'll notice this ain't no dainty trout reel. This little wonder means business.
BODY: Finatic Gen 2
PROTECTION: Type 2 Anodize
LINE WEIGHTS: 3-5
DIAMETER: 3.25"
WIDTH: 0.8250"
WEIGHT: 4.8oz
COLOURS: Clear/Blue, Clear/Green, Clear/Red, Clear/Black, Black/Silver, Gray/Black
SPOOLS: Large Arbor, Mid Arbor
BACKING CAPACITY: 20# Hatch Dacron Backing: LA WF3F-118Y, WF4F-108Y, WF5F-186Y; MA WF3F-155Y, WF4F-140Y, WF5F-124Y, 68# Hatch Premium Backing: LA WF3F-118Y, WF4F-108Y, WF5F-86Y; MA WF3F-155Y, WF4F-140Y, WF5F-124Y
SPECIES: Trout
---
Buy on-line or talk with a knowledgeable fly fishing specialist: