Image is a representation.
Actual product many very based on size and options selected.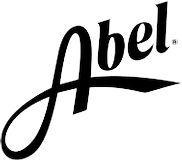 Brand:
Abel
Model:
Reel Case
Oops, this is embarrassing ...
Looks like we haven't had a chance to setup the product items for this model on our website yet.
Please contact us so we can assist you personally
Description
The humble reel case is an important piece of gear that often goes overlooked, but is vital in protecting your valuable reels. To that end, we have developed a new reel case that not only protects your investment, but also sports great features and cool style. The premium nylon outer shell has a hook and loop closure designed with a wide range of adjustments to help cover the reel from the outside. A plush microfiber fleece liner wicks away moisture from the reel, while the integrated drain holes help keep the bottom of the case free of water. In a nod to our relocation to Colorado, the leather Abel patch on the front of the case includes the flag of our new home in the mountains.
MODEL

REEL SIZE

REEL CASE SIZE

Sealed Drag Fresh (SDF)

4/5, 5/6, 6/7

M

2017 Super Series

4/5, 5/6, 6/7

Trout Series

Light, #1, #2, #3

Abel Creek Series

#1, #2

Sealed Drag (SD)

4/5, 5/6, 6/7

Super Series

2, 3N, 4, 4N, 5, 5N, 6, 6N, 7

Big Game

#0, Pt. 5, #1, #2, #3N, #3S

Super Series QC

5/6

Sealed Drag Salt (SDS)

7/8, 9/10, 11/12

L

2017 Super Series

7/8, 9/10, 11/12, 12W

Super Series

8, 7/8N, 9, 10, 9/10N, 11, 12, 12x 11/12N, 12W, Mooching, 13, 14

Anti-Reverse

#3N, #3, #4, #4.5N

Big Game

#3, #4, #4N, #4, #4.5N, #5

Super Series QC

7/8, 9/10
---
Buy on-line or talk with a knowledgeable fly fishing specialist: