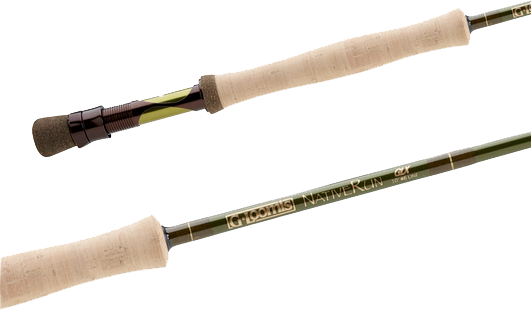 Image is a representation.
Actual product many very based on size and options selected.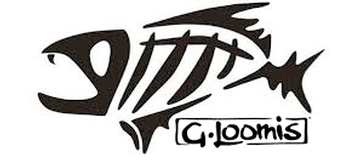 Brand:
G. Loomis
Model:
Native Run GLX
Oops, this is embarrassing ...
Looks like we haven't had a chance to setup the product items for this model on our website yet.
Please contact us so we can assist you personally
Description
It's the preparation - the pursuit - the prize that makes flyfishing for steelhead and salmon so totally consuming. Whether you're skating dries on big water for those super-aggressive summer steelies or probing the depths of a deep green Northwest river in early November for a big chromer King, it's that sudden rush that overwhelms you when the fly stops. It's all about long days on the river.
It's long fly rods and long casts, hooking big, powerful fish that make quick, nerve-shattering runs. It's about fireside stories and comparing your day with that of your friend's. More importantly, it's sharing our passion for flyfishing along with an intimate understanding of what anglers expect in a fly rod that makes the creation of our Native Run Series even more satisfying.
These rods are made to handle big water, big flies and big fish. They're powerful, smooth casting and beautiful to look at, not to mention how well they fish! They have graceful tapers creating fast actions that allow you to fish all types of lines effectively. They range from 9- to 10-feet in length and handle 7- to 9-weight fly lines. They give you positive line control for technical mending, managing indicators and punching out those long casts. Our proprietary GLX performance makes them unbelievably sensitive, but the sheer lack of overall weight is what makes them a pleasure to fish all day. All you need to do is focus, keep casting and be ready. When the strike finally comes, you'll be glad you've got a GLX Native Run fly rod in your hand. It handles the fish so well you can concentrate on the fun stuff - like not banging your knuckles with those whirling reel handles. These 4-piece rods all come with a soft, protective rod sock and travel tube. Get your camera ready!!
Positive line control for technical mending
Unbelievably sensitive
Soft, protective rod sock
Travel tube
---
Buy on-line or talk with a knowledgeable fly fishing specialist: