Image is a representation.
Actual product many very based on size and options selected.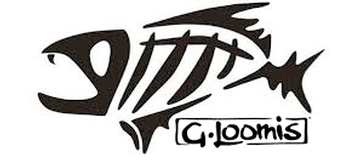 Brand:
G. Loomis
Model:
GLX Classic
Oops, this is embarrassing ...
Looks like we haven't had a chance to setup the product items for this model on our website yet.
Please contact us so we can assist you personally
Description
A lightweight, yet powerful two-piece high performance rod designed for fishing small to medium-sized flies on larger streams where longer casts may be necessary. It has a subtle power that makes it a good choice for float-tubing where distance isn't as important as the presentation. You will quickly appreciate the nine-foot length and the softer action for fishing long leaders and small flies. It's powerful for a 4-weight, but it's still light enough for delicate presentations.
Over the years, G.Loomis has made huge strides in materials development, rod designs and innovative componentry. We've dramatically improved our rods, making them lighter and more efficient than ever, desiging new, definitive families for a very specific techniques or a species. Our rods are made for the fanatical angler that specializes and has exacting expectations for his or her style of fishing. We are constantly looking to the next generation of rods to further define their niche. It's been extremely successful for us, but it doesn't fit everyone. There is one line of fly rods has remained in the heart of the angler as perhaps the greatest of all. When we first introduced GLX, these two-piece rods quickly became the standard by which all high performance fly rods were judged. We've got a large following of anglers that still love these "classic" GLX fly rods. They are very accurate in line-size, but their biggest attribute may be their versatility. They load as well at 15 feet as they do at 60 feet and they are extremely powerful given their extreme light weight. We've gradually thinned out the less popular rods, but these four remain in high demand... the proverbial Best of the Best! As the demand for high performance rods moves towards the traveling angler and multi-piece construction, these four 2-piece legends remain. We know and understand why they're so popular and that's why we continue to make them. It's our way of keeping things in perspective, remembering what got us here.
---
Buy on-line or talk with a knowledgeable fly fishing specialist: