Image is a representation.
Actual product many very based on size and options selected.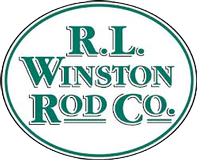 Brand:
Winston
Model:
Bamboo
Oops, this is embarrassing ...
Looks like we haven't had a chance to setup the product items for this model on our website yet.
Please contact us so we can assist you personally
Description
Winston has been making BAMBOO rods since 1929, when Robert Winther and Lew Stoner first began innovating using split bamboo cane. We have patented the hollow-fluting bamboo rod building process, set numerous bamboo world distance fly casting records, and maintained an uninterrupted 88-year commitment to building the most beautiful, highest performing bamboo fly rods available anywhere. A Winston bamboo fly rod continues to set the standard for hand-crafted fly rod perfection. Each of our new bamboo fly rods can take up to a year to build. Cast one and you will experience a wonderful slow action with delicate line and loop control. Fish one and you will understand why anglers become devotees of bamboo and a part of the ultimate fly fishing tradition.
Despite the tragic loss of the old Winston bamboo shop to fire in May of 2017, we are accepting orders to be fulfilled in 2018 in our new Winston bamboo facility.
WORLD CLASS CRAFTSMANSHIP THAT'S MEANT TO BE FISHED.
Unparalleled craftsmanship
Wonderfully smooth bamboo action and performance
Distinctive "Winston feel"
Capable of very delicate, very precise presentations
Handcrafted in Twin Bridges, MT
---
WEIGHTS: 3wt. thru 10wt.
ACTION: Slow
SECTIONS: 2-piece or 3-piece
STRIPS: 6 hexagonal
TIPS: 2 (includes extra tip section)
GUIDES: Agate stripper guide/ titanium plated snake guides
REEL SEAT: Nickel silver; choice of Lacewood, burled Box Elder or Zebrawood insert
STORAGE: Powder coated aluminum tube/thick cloth logo rod sock
---
Buy on-line or talk with a knowledgeable fly fishing specialist: