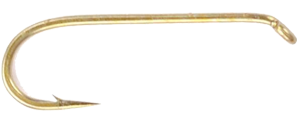 Category:

Materials

Description

3XL long-shanked nymph and streamer hook for Nymph & Streamer

ncSame as TMC 5262, except 3X long for nymph and streamer patterns that require additional length.
Sorry, we have yet to setup these items in our store. Please call 800-663-6407 for assistance.
Warranty

Action

Craftsmanship

Value
Sorry, no documents are available.