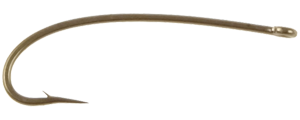 Category:

Materials

Description

Nymph & Dry Fly, Straight eye, 3XL, Strandard wire, Semidropped point, Forged, Bronze.

A straight-eye nymph and dry fly hook that incorporates a gradually sloping bend to better imitate curved insect bodies. Because this design is 3X-long with a sloping bend, the hook point is semi-dropped for better penetration and holding.
Sorry, we have yet to setup these items in our store. Please call 800-663-6407 for assistance.
Warranty

Action

Craftsmanship

Value
Sorry, no documents are available.