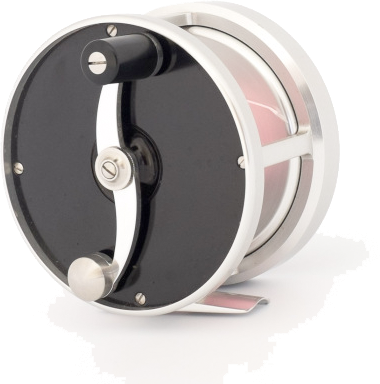 Category:

Reels

Description

The drag system on the trout models is a preset gear and pawl drag, precisely set to control spool overrun. The assembly of spool-to frame fit is controlled with an adjustable side play mechanism like those found on better baitcasting reels. These reels are the perfect match for high-grade bamboo rods where the "Classic- S- handle" reel just looks and feels at home. Complete with a fitted reproduction vomHofe style leather case made by Arne Mason of Ashland, Oregon. Production is limited on the Deluxe II reel due to the amount of handwork required to build such a product.
Shop for Saracione Reels Saracione 3
Warranty

Action

Craftsmanship

Value
Sorry, no documents are available.