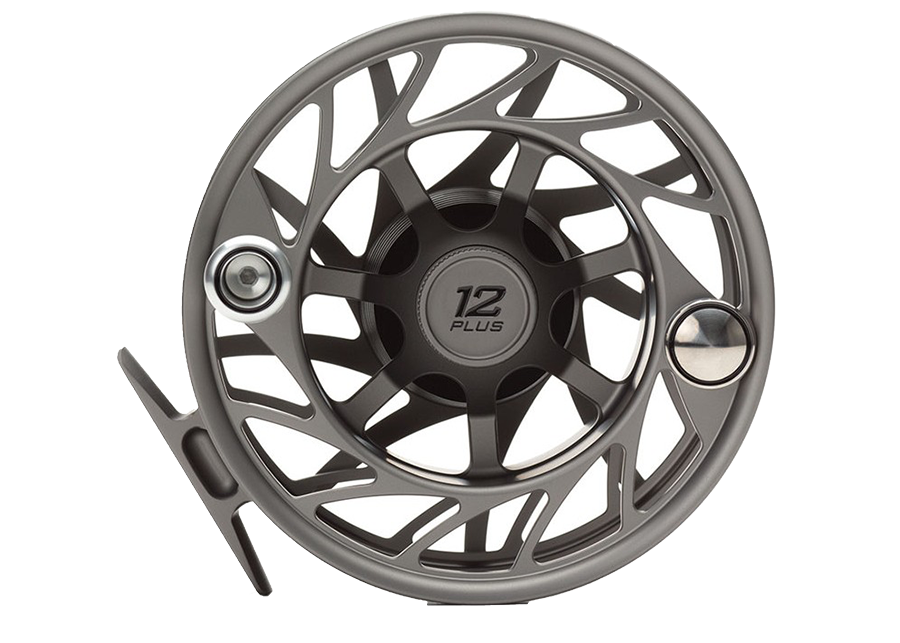 Category:

Reels

Description

Conventional wisdom says: Never take a knife to a gunfight. And when you're tackling big fish like the ones this reel was designed for, then I think that's really sound advice. GTs or tuna, just to name a few, can undo your average gear in a fraction of a second. You will not find a better fish-fighting tool on the market for these situations. Oh yeah, it's also great for big spey applications.
Sorry, we have yet to setup these items in our store. Please call 800-663-6407 for assistance.
BODY: Finatic Gen 2
PROTECTION: Type 2 Anodize
LINE WEIGHTS: 12-16
DIAMETER: 5.0"
WIDTH: 1.6875"
WEIGHT: 14.8oz
COLOURS: Clear/Blue, Clear/Green, Clear/Red, Clear/Black, Black/Silver, Gray/Black
SPOOLS: Large Arbor, Mid Arbor
BACKING CAPACITY: Hatch Backing: LA WF12F-450Y; MA WF12F-1000Y
SPECIES: Billfish, GT, Tarpon, Tuna
Warranty

Action

Craftsmanship

Value
Sorry, no documents are available.