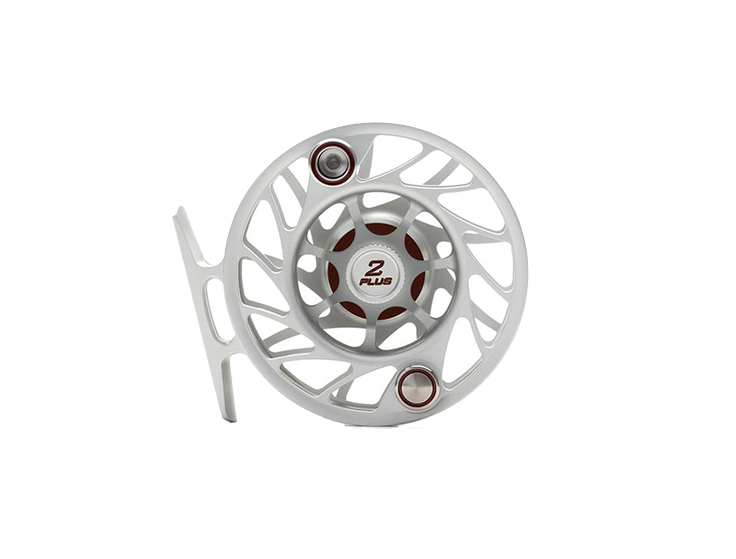 Category:

Reels

Description

Small water perfection. The 2 Plus is rated for 2 through 4 weight lines, weighs only 3.2 oz. without line, and measures 3" in diameter. Match up with your favorite lightweight fly rod and you're ready to fish any small stream, lake, or favorite dry fly stretch of water. Fully CNC machined in Vista, CA with a proprietary Rulon/Stainless Steel stacked disk drag, the 2 Plus is available in 6 color options and Large arbor only.
Sorry, we have yet to setup these items in our store. Please call 800-663-6407 for assistance.
BODY: Finatic Gen 2
PROTECTION: Type 2 Anodize
DIAMETER: 3.0"
WIDTH: 0.875"
WEIGHT: 3.2oz
COLOURS: Clear/Blue, Clear/Green, Clear/Red, Clear/Black, Black/Silver, Gray/Black
SPOOLS: Large Arbor
BACKING CAPACITY: 20# Hatch Dacron Backing: LA WF2F-80Y, WF3F-70Y, WF4F-70Y, 68# Hatch Premium Backing: LA WF2F-80Y, WF3F-70Y, WF4F-70Y
LINE WEIGHTS: 2-4
SPECIES: Trout
Warranty

Action

Craftsmanship

Value
Sorry, no documents are available.