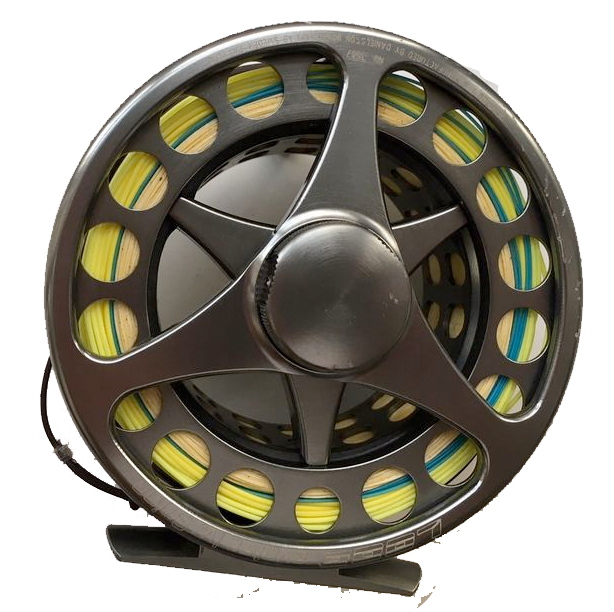 Category:

Reels

Description

A drag system needs to be completely waterproof to be reliable, and must withstand any condition the angler might encounter, including exposure to saltwater, sand or dirt, and extremes of temperature. It also has to be easy to handle and should require almost no maintenance. Loops's extreme requirements as to function, materials and manufacture have resulted in exactly such a drag system, completely sealed to the highest industrial standards and impervious to the dirt and water that are the achilles' heel of other reels.

Loop also wanted to maintain the advantages of light weight and a large arbor and the result was the LW series. The LW is a superior reel for single-handed fly rods that you can trust to get the job done.
Sorry, we have yet to setup these items in our store. Please call 800-663-6407 for assistance.
Waterproof and heat resistant bearing and drag assembly in Hi-End materials.
Works in wet or dry, cold or warm conditions, through the full range of drag settings.
Pressure chamber tested: waterproof down to 10 atmospheres.
Form and friction-stable drag discs withstand temperatures to 2000°C.
Corrosion resistant, anodized high strength aluminum.
Other components in stainless steel.
Large drag knob makes it easy to set correct resistance.
Min- and max- settings available within 330 degrees of knob travel.
Optional outgoing/incoming clicker (can be deactivated).
Easy-to-change spools.
Warranty

Action

Craftsmanship

Value
Sorry, no documents are available.