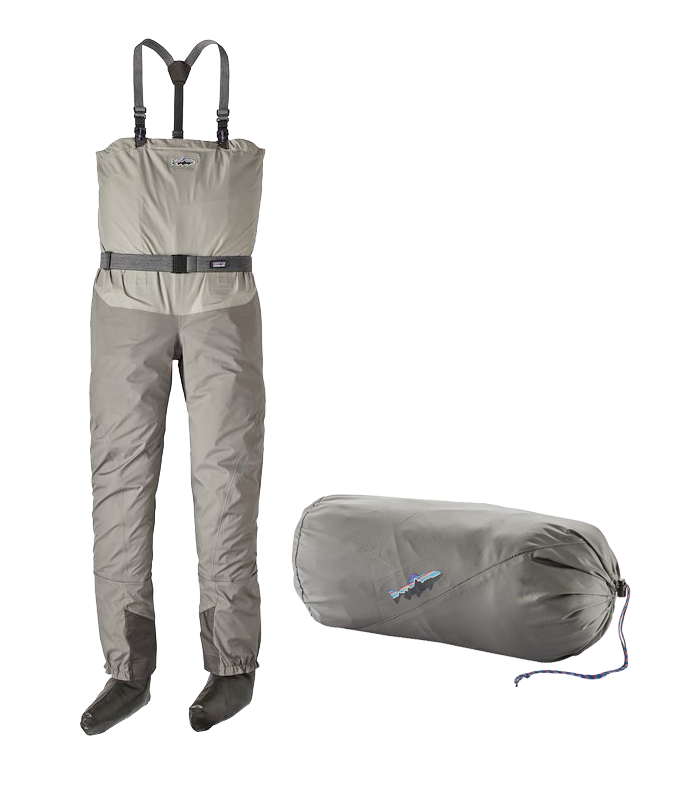 Category:

Waders

Description

With any process of exploration, the result is often unexpected. When we set out to design the lightest, most packable and most technically advanced waders we've ever made, we had no idea they'd also become our go-to favorites for the home pool. Packed with features for everyday wear, they easily roll into a compact stuff sack for go-anywhere convenience and capability.

FEATURES
The highest-performing, lightest, most-packable waders on the market, featuring our seamless booty technology. This is the ultimate back country or travel wader
Single-seam construction for durability and gusseted crotch for freedom of movement and comfort
Minimalist, adjustable suspenders and wading belt
Heavy-duty scuff guards at ankle
Interior TPU-welded waterproof pocket
Roll up into their own compact 8" x 13" stuffsack and weigh in at just 26 ounces
740 g (1 lb 10.1 oz)
Sorry, we have yet to setup these items in our store. Please call 800-663-6407 for assistance.
The highest-performing, lightest, most-packable waders on the market, featuring our seamless booty technology. This is the ultimate back country or travel wader
Single-seam construction for durability and gusseted crotch for freedom of movement and comfort
Minimalist, adjustable suspenders and wading belt
Heavy-duty scuff guards at ankle
Interior TPU-welded waterproof pocket
Roll up into their own compact 8" x 13" stuffsack and weigh in at just 26 ounces
740 g (1 lb 10.1 oz)
Warranty

Action

Craftsmanship

Value
Sorry, no documents are available.