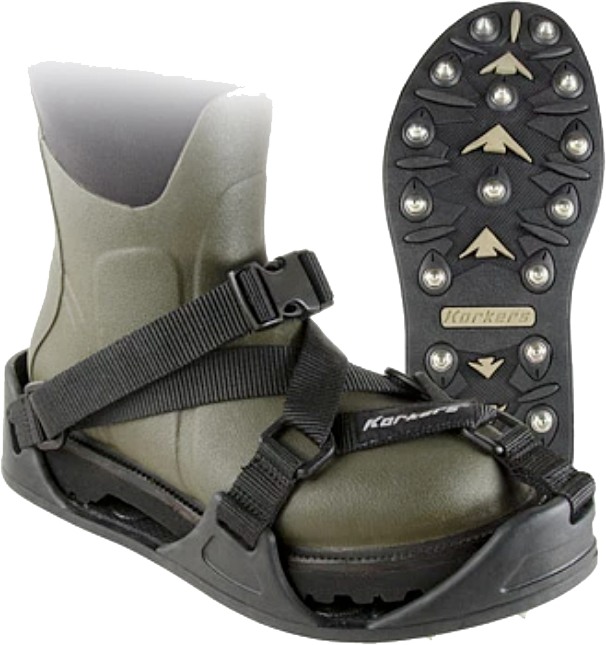 Category:

Boots

Description

Ultra durable cleated overshoe product provides sure-footed traction on mossy rock, ice, and slick terrain.
Easy On/Off: quick release buckle & strap system gets you in and out quickly.
Customizable: 36 replaceable durable threaded carbide spikes per pair placed under toe, heel and ball of foot. Allows for customization and extends the life of the product.
Secure Fit: molded rubber walls at toe, heel, and side provide secure fit.
Traction: combination of aggressive rubber lug & carbide spike pattern provides unparalleled traction on any surface.
Includes: 10 additional carbide replacement spikes & 1 buckle.
Shop for Korkers Casttrax
Warranty

Action

Craftsmanship

Value
Sorry, no documents are available.