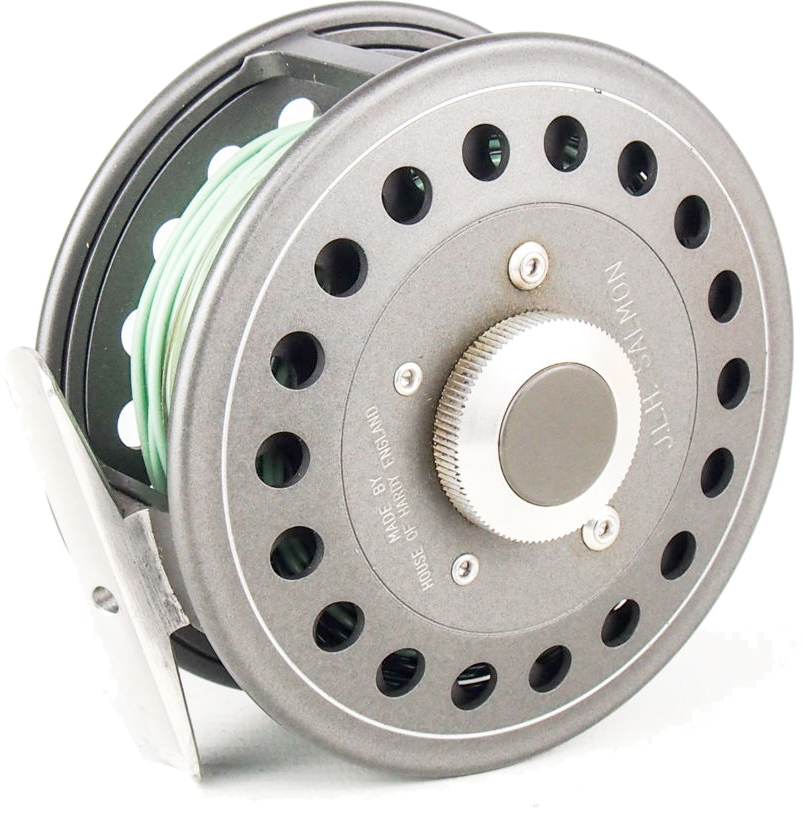 Category:

Reels

Description

The JLH reel was introduced in 1991, the year before Jim retired and was a piece of classic design that reflected the exacting standards of its namesake. It comprised of six reels, ranging from a diminutive 2?" trout model to a mighty 4" salmon reel and it was one of the first reels that Hardy manufactured from bar-stock alloy, which made it possible to build light, but incredibly strong components which were perfectly matched to carbon fibre rods. The 1991 reel was the natural successor to the Lightweight range, built since 1936, and it brought the concept up-to-date with an exposed rim, optional left or right hand wind, and a reversible nickel-silver line guard. The range was so popular that it was updated several times, the most significant modifications being the introduction of a powerful disc drag in 2000 and a large arbour range in 2003.
Shop for Hardy JLH Salmon
Wide ranging click check system
Easily converted from left-hand to right-hand wind
Unique commemorative engraving
Wooden handle
Warranty

Action

Craftsmanship

Value
Sorry, no documents are available.