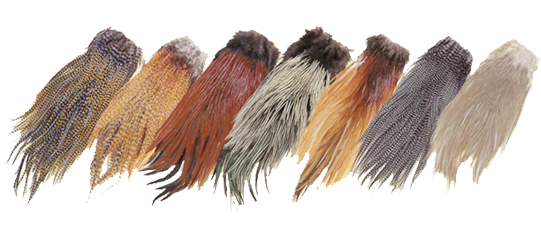 Category:

Materials

Description

Perfect for Woolly Buggers, wet flies of all types and saltwater flies Metz Cock Saddles are very versatile. Many tyers also use them for tying dry flies due to the long feather length, stem flexibility, and consistent barb length.
Sorry, we have yet to setup these items in our store. Please call 800-663-6407 for assistance.
Long natural grizzly and grizzly variant feathers great for fly tying and hair extensions.
Larger barbule length size 8-14 fly sizes are best.
Long grizzly feathers for intruder style flies
Warranty

Action

Craftsmanship

Value
Sorry, no documents are available.