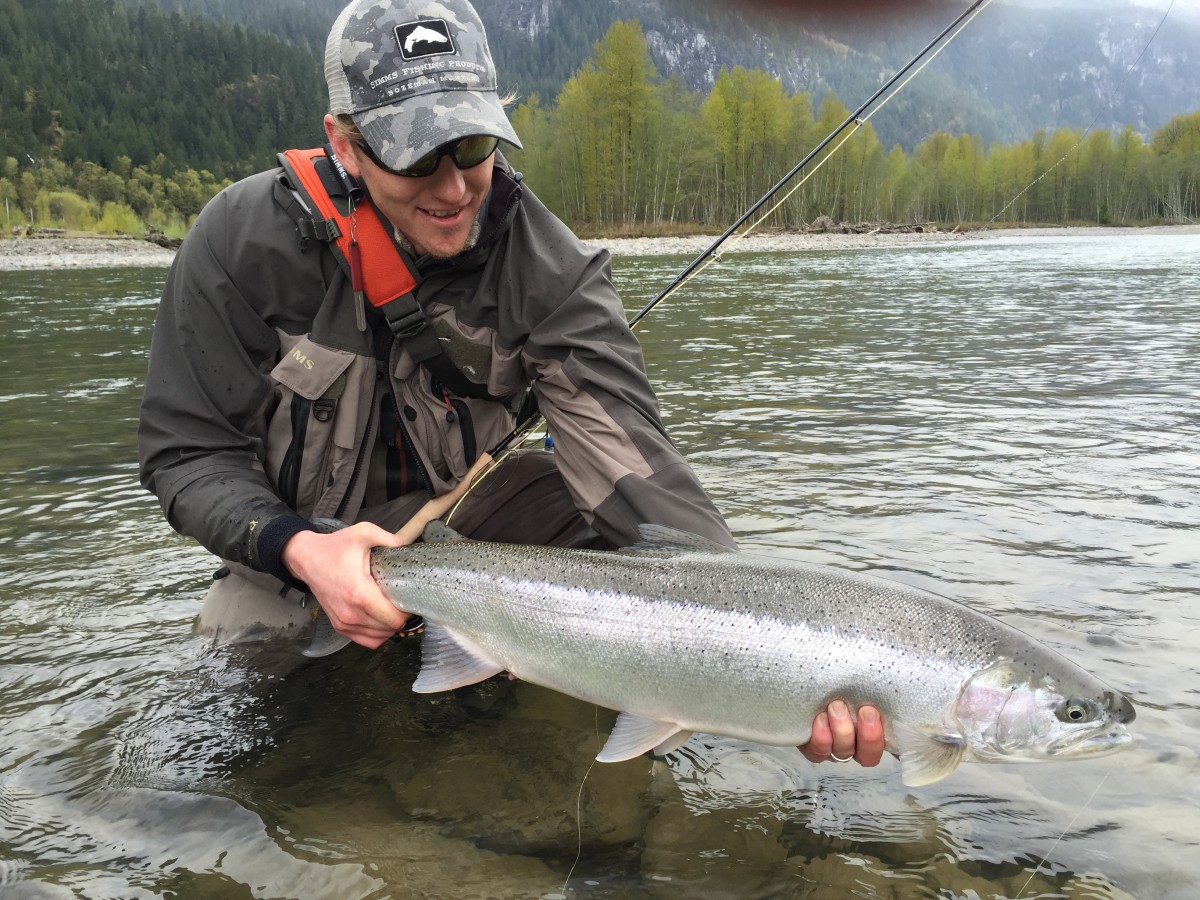 Well it has been another wet week in Vancouver. River conditions have been a challenge and the valley rivers have been blown out. The Sea to Sky rivers have been up and down but the guys who know how to watch river levels have had some good fishing.
Looking into the weekend, the valley will still have water level issues but when things have been blown out for an extended period of time the fishing will be hot when water levels drop. It is not a bad idea to start looking at your schedule to book some time off for next week or the week after.
The Squamish system came down into fish-able levels yesterday and depending on how much water comes, we may have windows of good fishing. Watch the BC water levels site closely and be flexible with your schedules. We heard more whispering of steelhead in that direction and though it is still early we can start thinking steelhead on the Squamish in the next few weeks. Check out Matt's report for a detailed breakdown of how to swing a fly, the go to technique for bull trout and steelhead now that egg fishing is slowing.
Though the Harrison is a little high for hiking the shore lines but we are excited to see it come down and cutthroat fishing should be happening when it does. Our Harrison Cutthroat course is coming up next month and if you want to tackle this unique and very rewarding fishery you will not want to miss out!