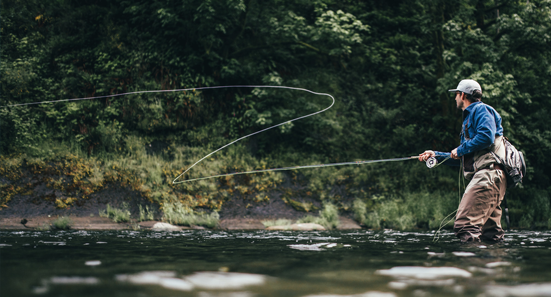 Outline
Designed for the novice flycaster, these sessions will enable the student to properly lay out a reasonable flyline. Emphasis is on technique as distance will come with time. Topics covered include proper grip of flyrod, false casting, overhead cast, shooting the line as well as the single and double haul.
Fly Casting Course taught by Dave O'Brien.
Cost: $60 + GST = $63.00
Requirements
Classes may be cancelled and rescheduled if the weather is uncooperative. Students are expected to provide their own gear (rod, reel, WF floating fly line, leader and yarn), but, if need be, equipment can be provided.
Duration
Taught over 3 evenings, 1.5 hours each
Pricing
Available Course Dates
Location - Dates/Times

Other
Apr 4, 2023 (5:00 PM - 6:00 PM)
Apr 11, 2023 (5:00 PM - 6:30 PM)
Apr 18, 2023 (5:00 PM - 6:30 PM)

3 available spaces
If these dates do not fit your schedule, please call us at 800-663-6407 or sign up for the wait list below.