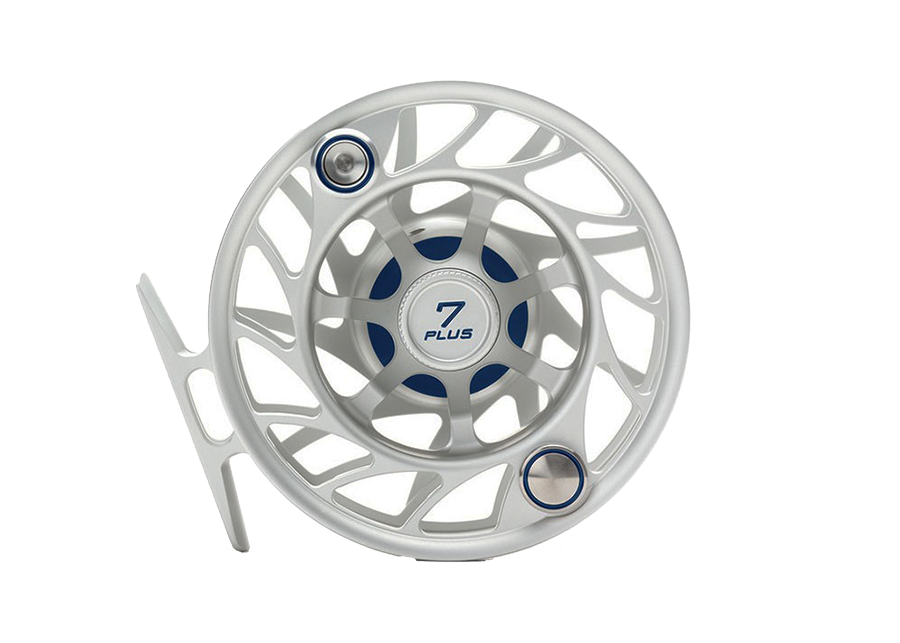 Image is a representation.
Actual product many very based on size and options selected.

Brand:
Hatch
Model:
Finatic 7 Plus Gen 2
Oops, this is embarrassing ...
Looks like we haven't had a chance to setup the product items for this model on our website yet.
Please contact us so we can assist you personally
Description
If I was stranded on a desert island and had only one reel to bring, it would be the 7 Plus. We have sold more of these bad boys than any other size in the Hatch line up. From bonefish to permit, steelhead to carp, this reel has you covered.
BODY: Finatic Gen 2
PROTECTION: Type 2 Anodize
LINE WEIGHTS: 7-9
DIAMETER: 4.0"
WIDTH: 1.125"
WEIGHT: 8.4oz
COLOURS: Clear/Blue, Clear/Green, Clear/Red, Clear/Black, Black/Silver, Gray/Black
SPOOLS: Large Arbor, Mid Arbor
BACKING CAPACITY: 20# Hatch Dacron Backing: LA WF7F-260Y, WF8F-240Y, WF9F-220Y; MA WF7F-340Y, WF8F-320Y, WF9F-300Y, 68# Hatch Premium Backing: LA WF7F-260Y, WF8F-240Y, WF9F-220Y; MA WF7F-340Y, WF8F-320Y, WF9F-300Y
SPECIES: Bass, Bonefish, Muskie, Permit, Pike, Salmon, Steelhead, Striper
---
Buy on-line or talk with a knowledgeable fly fishing specialist: