Image is a representation.
Actual product many very based on size and options selected.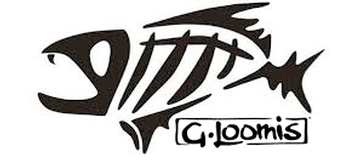 Brand:
G. Loomis
Model:
Max GLX Czech Nymph
Model Item Selector
Narrow your selection by clicking options.
The options will update based on your selection.
Click the to clear your selection.
---
Count: 2 of 2 Total Model Items
Price: $962.50


(depends on options selected above)
Description
G. Loomis Max GLX Czech Nymph Fly Rod is a lightweight fast-action specialty rod designed for the Czech Nymph technique where long, light leaders are used to catch wary, pressure-sensitive trout. It has a really light, responsive tip, but the lower 3/4ths of the rod is stiff to help you "drag" weighted nymphs through likely feeding areas. GLX really makes a big difference with this technique because it's so light and so sensitive.
A unique fly rod series designed for a special style of tournament stream angling in Europe where speed and line control are paramount to success. These are extremely fast, 10-foot, 4-piece rods with light, sensitive tips to help anglers make short, accurate drifts with weighted nymphs. The technique requires very little in the way of traditional casting. Anglers actually flick weighted nymphs upstream of the target area and then, using the extra rod length, and long, light leaders, guide the flies along the bottom, almost pulling the rig downstream instead of using the standard "dead-drift" technique. The extra-fast taper in these rods provides a quick hook-set, so anglers can react before the fish spits the fly. The 3-weight is for smaller fish and protecting very light tippets. The 4-weight is for slightly heavier tippets and larger fish. The technique is quickly gaining a following in the U.S. as anglers discover new ways to fool pressure-
4 Piece
Power: Fast
Taper: Ex-Stiff
G. Loomis Rod Warranty
---
Buy on-line or talk with a knowledgeable fly fishing specialist: