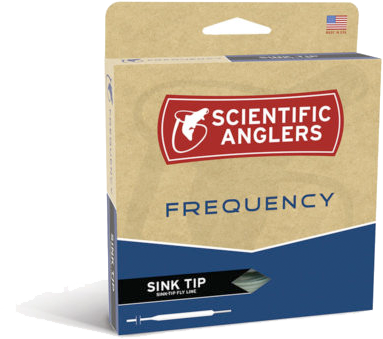 Category:

Fly Lines

Description

In moving water, getting flies below the surface while maintaining control can present a challenge. That's why sink tip fly lines were introduced. We took this idea, put it at an affordable price point, and came up with the Frequency Sink Tip. Featuring a Type III 10′ sinking tip, the Frequency Sink Tip is great for streamer fishing from a boat, while wading, or just about anywhere—mall water fountains excluded.
Sorry, we have yet to setup these items in our store. Please call 800-663-6407 for assistance.
Ideal for streamers and wet flies for trout, steelhead, salmon, and smallmouth bass in moving water
Fast-sinking 10' tip sinks flies through the water column
Mid-length head enhances control
Best used in moving water
Sink Rates: 2.5 – 4.0 ips (Type III)
Braided multifilament core
Warranty

Action

Craftsmanship

Value
Sorry, no documents are available.