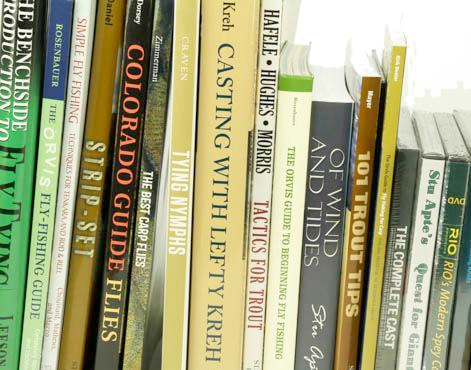 Category:

Books

Description

Our collection includes titles that offer instruction on angling techniques and strategic tactics to improve your success in a variety of fishing situations. Understanding fly-fishing techniques and approaches can be a game changer; our tactical books will improve your success on the water. Written by fly-fishermen for fly-fishermen, these books are perfect for novice and experienced fly anglers alike. The best part about fly fishing is that there is always something to learn—constantly improving your technique will only make you better.

Choose from our wide array of fly-fishing books, covering topics including steelhead fishing, dry-fly presentations, tailwaters, saltwater, trout, carp, knots, and many more. Our collection includes compact books you can throw into your vest, and others more appropriate for the coffee table. Pick up one today and learn more about the world of fly-fishing.
Shop for Misc Fly Fishing Books
Warranty

Action

Craftsmanship

Value
Sorry, no documents are available.